Topic: Frigidaire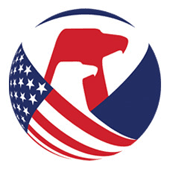 Washington, D.C. – Gree Electric Appliances is recalling 12 brands of dehumidifiers because they can overheat, smoke and catch fire, posing fire and burn hazards to consumers. There has been more than $2 million in property damage reported.
Consumers should stop using this product unless otherwise instructed. It is illegal to resell or attempt to resell a recalled consumer product.
«Read the rest of this article»
Nearly 30,000 loads of laundry cleaned for families affected by disasters, and counting….

Tide Loads of Hope will be at the Hilldale Super Laundromat (1788 Madison Street) offering a free laundry service for those affected by the floods starting Sunday at 8:00 AM until May 19th.
«Read the rest of this article»

Homeowners Have Trusted Frigidaire for Generations
Ellis Heating & Cooling has been selected to carry Frigidaire's heating and air conditioning products for Clarksville Tn. Frigidaire heating and cooling products are available only through HVAC licensed professionals.
The firm has served Clarksville Tn since 1999 and is an active member of the community involved in many local activities and organizations. Licensed and certified in heating and cooling systems, Ellis Heating & Cooling is also a member in good standing with the Frigidaire Better Business Network. «Read the rest of this article»