Topic: Gamma Ray Burst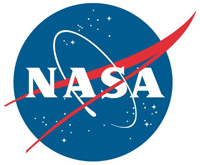 Greenbelt, MD – A pair of distant explosions discovered by NASA's Fermi Gamma-ray Space Telescope and Neil Gehrels Swift Observatory have produced the highest-energy light yet seen from these events, called gamma-ray bursts (GRBs). The record-setting detections, made by two different ground-based observatories, provide new insights into the mechanisms driving gamma-ray bursts.
Astronomers first recognized the GRB phenomenon 46 years ago. The blasts appear at random locations in the sky about once a day, on average.
«Read the rest of this article»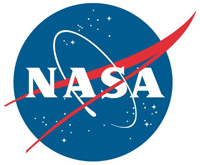 Washington, D.C. – On Saturday, seven small research satellites, or CubeSats, developed by students from eight universities across the nation will fly on Northrop Grumman's Antares rocket from NASA's Wallops Flight Facility in Wallops, Virginia, targeting a launch at 8:59am CDT.
All seven CubeSats were selected through NASA's CubeSat Launch Initiative (CSLI) and are a part of the 25th Educational Launch of Nanosatellites (ELaNa) mission. CSLI enables the launch of CubeSat projects designed, built and operated by students, teachers and faculty, as well as NASA Centers and nonprofit organizations.
«Read the rest of this article»
NASA Headquarters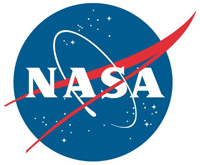 Washington, D.C. – For the first time, NASA scientists have detected light tied to a gravitational-wave event, thanks to two merging neutron stars in the galaxy NGC 4993, located about 130 million light-years from Earth in the constellation Hydra.
Shortly after 5:41am PDT (8:41am EDT) on August 17th, 2017, NASA's Fermi Gamma-ray Space Telescope picked up a pulse of high-energy light from a powerful explosion, which was immediately reported to astronomers around the globe as a short gamma-ray burst. The scientists at the National Science Foundation's Laser Interferometer Gravitational-wave Observatory (LIGO) detected gravitational waves dubbed GW170817 from a pair of smashing stars tied to the gamma-ray burst, encouraging astronomers to look for the aftermath of the explosion.
«Read the rest of this article»
Written by Francis Reddy
NASA's Goddard Space Flight Center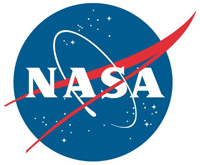 Greenbelt, MD – On April 27th, a blast of light from a dying star in a distant galaxy became the focus of astronomers around the world. The explosion, known as a gamma-ray burst and designated GRB 130427A, tops the charts as one of the brightest ever seen.
A trio of NASA satellites, working in concert with ground-based robotic telescopes, captured never-before-seen details that challenge current theoretical understandings of how gamma-ray bursts work.
«Read the rest of this article»