Topic: Gardening
Clarksville Parks and Recreation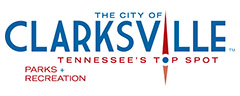 Clarksville, TN – The Clarksville Parks and Recreation Department is excited to offer the following homesteading classes in the coming weeks.
How to Make a Seed Bomb will be held from 10:00am to noon, Saturday, April 13th at Billy Dunlop Park. Clarksville City Forester Kathrine Killebrew will teach participants how to make seed bombs and use them to grow flowers.
«Read the rest of this article»
Clarksville, TN – When I was growing up, I believed that the most glamorous corsage any woman could receive was either a huge purple or white Cattleya orchid. My dad believed that too and usually presented both my grandmothers and my mother with either this type of showy bloom or a couple of Cymbidium orchids for most special occasions.
When I lived in College Park, Maryland, I visited Kensington Orchids just off the Beltway outside of Washington, D. C., and bought my first Cattleya orchid plant. When I lived in Belmont, Massachusetts, I was fortunate to belong to the Massachusetts Orchid Society and to get to know Dick Peterson, then editor of the American Orchid Society Bulletin. When I moved to Charlottesville, Virginia, I was one of the founding members of the Charlottesville Orchid Society and served as its first president.
«Read the rest of this article»
Dallas, TX – Middle-aged women who are physically active a few times per week have lower risks of heart disease, stroke and blood clots than inactive women, according to research in the American Heart Association journal Circulation. Surprisingly, more frequent physical activity didn't result in further reductions in risk, researchers said.
Physical activities associated with reduced risk included walking, gardening, and cycling.
«Read the rest of this article»
Nashville, TN – Nashville Zoo and the Master Gardeners of Davidson County are hosting gardening classes on Saturdays this spring. The informal sessions cover a variety of topics, including composting, organic gardening, rose care and canning.
Spring gardening classes are free with Zoo admission and take place at 11:00am in the Grassmere Historic Farm gardens located behind the house. The master gardener leading the session will answer guests' questions and provide handouts, soil sample kits, and other helpful items.
«Read the rest of this article»
Clarksville, TN – On Saturday, March 8th, 2014 from 8:00am until 3:00pm, the Montgomery County Master Gardeners will hold their 4th Annual One Day Workshop.
This workshop will have Master Gardeners sharing their knowledge about different topics such as veggies, flowers, soil, hostas, hay bale gardening, yard art, pruning for fun and more.
«Read the rest of this article»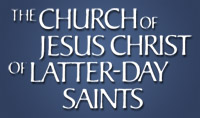 Clarksville, TN – Did you know that September 2013 marks the tenth annual National Preparedness Month, sponsored by the Federal Emergency Management Agency in the U.S. Department of Homeland Security.
National Preparedness Month is designed to encourage people to take simple steps to prepare for emergencies in their homes, businesses, and communities. Whether it's September or any other month of the year, disaster can strike at any time without warning.
«Read the rest of this article»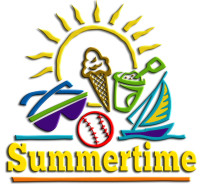 Clarksville, TN – Have you noticed, it's almost summer? Spring sneaked up on us while we were still in heavy sweaters and earmuffs—and did I mention raincoats and umbrellas. Tennessee is getting warmer by the day and the nights have lost most of their chill.
Flowers are beginning to peek out of Winter crusty homes.
Mini elephant ears are waving hello and butterflies are beginning to try their wet wrinkled wings before they try to fly.
«Read the rest of this article»
Operations director from Domaine de Chantilly, France, among the free presenters

Nashville, TN – The endless variety of plants and designs found in gardens around the world will be celebrated at the 24th annual Nashville Lawn & Garden Show on Thursday, February 28th, through Sunday, March 3rd, 2013, at the Tennessee State Fairgrounds.
The theme for this year's show is Jardins du Soleil, French for 'Gardens of the Sun', and will feature gardens of internationally inspired designs.
«Read the rest of this article»
With the spell of warm weather we have had this spring; it's very difficult to resist the temptation to get everything into the ground.
Warm-season vegetables such as tomatoes, peppers, eggplant, squash and melons can suffer greatly, if air temperatures drop below 50 degrees, unless you've protected the transplants with cloches or some other plant-protection device. Even when protected from cool air temperature the roots are still down in the wet, cold soil and this can lead to diseases, especially bacterial diseases in peppers.
Cool-season vegetables such as salad greens, peas, onions and popular cole crops such as cabbage, cauliflower and broccoli can tolerate temperatures slightly below freezing. So, plant all the cool-season crops that you want but wait until after April 25th to plant warm season vegetables! «Read the rest of this article»
Washington, D.C. – Gardening can be a great way to enjoy the outdoors, get physical activity, beautify the community, and grow nutritious fruits and vegetables. Whether you are a beginner or expert gardener, health and safety are important.
Below are some tips to help keep you safe and healthy so that you can enjoy the beauty and bounty gardening can bring. «Read the rest of this article»