Topic: Google Data Center

Clarksville, TN – The Clarksville-Montgomery County Education Foundation was recently awarded a one-time $20,000 grant from the Google Data Center Grant Fund to help offset Clarksville-Montgomery County School System needs due to COVID-19 Coronavirus.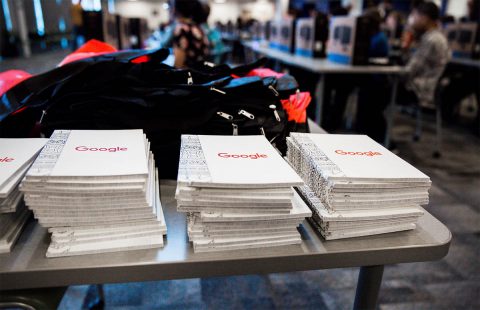 «Read the rest of this article»
Written by Curtis Johnson
Tennessee State Representative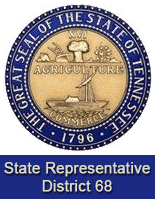 Nashville, TN – This month, House Speaker Pro Tempore Curtis Johnson (R-Clarksville), State Representative Jay Reedy (R-Erin), and the Tennessee Department of Education announced that Montgomery County Schools has received district growth funding to support education initiatives in Montgomery County.
Specifically, Montgomery County received $3,566,500.
This funding is a direct result of a Republican-led effort to not only fully fund education in Tennessee but also provide an additional $18 million to towards school district growth.
These significant investments in many Tennessee school districts will allow growing schools to maintain the necessary resources, so that they can continue offering quality education for our state's young leaders.
«Read the rest of this article»
$600 million project is part of 14-state expansion
Clarksville, TN – Clarksville Mayor Kim McMillan offered a heartfelt "Welcome to Clarksville" to Google Chief Executive Officer Sundar Pichai as the company broke ground on a new $600 million data center Friday, February 16th, 2018.
"On this great day, we say 'Thank You for choosing Clarksville,' and we look forward to a bright future together," McMillan said.
«Read the rest of this article»
City of Clarksville reaches for the power of the Cloud to improve productivity, reduce costs
Clarksville, TN – Clarksville Government is going Google with a new set of tools that will help employees work together more efficiently and deliver better service to residents.
Clarksville Mayor Kim McMillan announced today that the City of Clarksville has chosen G Suite for Government as its provider of a comprehensive package of productivity applications that includes email, documents, calendaring and scheduling, instant messaging, video sharing and conferencing, and unlimited cloud-based data storage.
«Read the rest of this article»