Topic: Gravitational Microlensing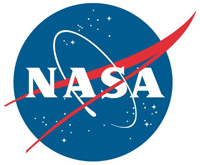 Greenbelt, MD – NASA's Wide Field Infrared Survey Telescope (WFIRST) will search for planets outside our solar system toward the center of our Milky Way galaxy, where most stars are. Studying the properties of exoplanet worlds will help us understand what planetary systems throughout the galaxy are like and how planets form and evolve.
Combining WFIRST's findings with results from NASA's Kepler and Transiting Exoplanet Survey Satellite (TESS) missions will complete the first planet census that is sensitive to a wide range of planet masses and orbits, bringing us a step closer to discovering habitable Earth-like worlds beyond our own.
«Read the rest of this article»
Written by Kailash Sahu
Space Telescope Science Institute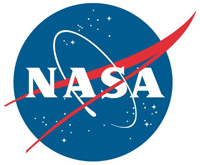 Baltimore, MD – Astronomers have used the sharp vision of NASA's Hubble Space Telescope to repeat a century-old test of Einstein's general theory of relativity. The Hubble team measured the mass of a white dwarf, the burned-out remnant of a normal star, by seeing how much it deflects the light from a background star.
This observation represents the first time Hubble has witnessed this type of effect created by a star. The data provide a solid estimate of the white dwarf's mass and yield insights into theories of the structure and composition of the burned-out star.
«Read the rest of this article»
Written by Elizabeth Landau
NASA's Jet Propulsion Laboratory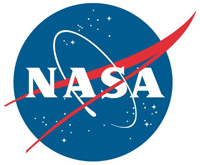 Pasadena, CA – Scientists have discovered a new planet with the mass of Earth, orbiting its star at the same distance that we orbit our sun. The planet is likely far too cold to be habitable for life as we know it, however, because its star is so faint. But the discovery adds to scientists' understanding of the types of planetary systems that exist beyond our own.
"This 'iceball' planet is the lowest-mass planet ever found through microlensing," said Yossi Shvartzvald, a NASA postdoctoral fellow based at NASA's Jet Propulsion Laboratory, Pasadena, California, and lead author of a study published in the Astrophysical Journal Letters.
«Read the rest of this article»
Written by Elizabeth Landau
NASA's Jet Propulsion Laboratory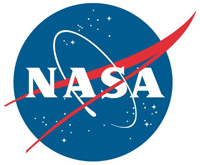 Pasadena, CA – In a first-of-its-kind collaboration, NASA's Spitzer and Swift space telescopes joined forces to observe a microlensing event, when a distant star brightens due to the gravitational field of at least one foreground cosmic object. This technique is useful for finding low-mass bodies orbiting stars, such as planets. In this case, the observations revealed a brown dwarf.
Brown dwarfs are thought to be the missing link between planets and stars, with masses up to 80 times that of Jupiter. But their centers are not hot or dense enough to generate energy through nuclear fusion the way stars do.
«Read the rest of this article»
Written by Felicia Chou
NASA Headquarters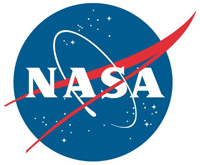 Washington, D.C. – Two's company, but three might not always be a crowd — at least in space.
Astronomers using NASA's Hubble Space Telescope, and a trick of nature, have confirmed the existence of a planet orbiting two stars in the system OGLE-2007-BLG-349, located 8,000 light-years away towards the center of our galaxy.
The planet orbits roughly 300 million miles from the stellar duo, about the distance from the asteroid belt to our sun. It completes an orbit around both stars roughly every seven years. The two red dwarf stars are a mere 7 million miles apart, or 14 times the diameter of the moon's orbit around Earth.
«Read the rest of this article»
Written by Whitney Clavin
NASA's Jet Propulsion Laboratory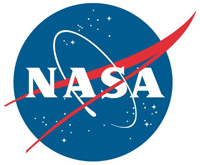 Pasadena, CA – Astronomers have made great strides in discovering planets outside of our solar system, termed "exoplanets." In fact, over the past 20 years more than 5,000 exoplanets have been detected beyond the eight planets that call our solar system home.
The majority of these exoplanets have been found snuggled up to their host star completing an orbit (or year) in hours, days or weeks, while some have been found orbiting as far as Earth is to the sun, taking one Earth year to circle.
«Read the rest of this article»