Topic: Green Berets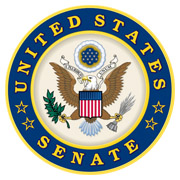 Washington, D.C. – The Senate has passed the National Defense Authorization Act for Fiscal Year 2021 with the support of Senator Marsha Blackburn (R-Tenn.). As a member of the Senate Armed Services and Veterans Affairs' Committees, Senator Blackburn was able to include language to fund mission-critical projects that will directly impact military communities in Tennessee.
Senator Blackburn authored 51 of the provisions included in this bill, which includes $148.08 million for programs vital to Tennessee and to the national defense.
«Read the rest of this article»
Primm, NV – The sun burns hot over the Nevada desert as racers from all over the country line up custom-built off-road vehicles. An unusual sight is taking place at the end of the race line, and most racers cannot believe what they are seeing.
In a class of their own, on vehicles loaded with weapons and built to be more at home in a war zone, is an Operational Detachment Alpha special forces team.
Green Berets with the 5th Special Forces Group (Airborne) raced their Ground Mobility Vehicle 1.1s against vehicles specifically built for off-road racing, March 6th, 2020, at the Mint 400, "the oldest and most prestigious off-road race in America."
«Read the rest of this article»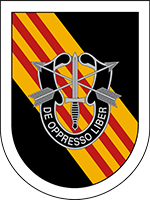 Fort Campbell, KY – Two organizations partnered on Friday, October 25th, when 5th Special Forces Group (Airborne) hosted a fitness challenge for the United States Army Warrior Fitness Team at Fort Campbell, Kentucky. Among the attendees were two of the top 20 CrossFit athletes in the world. Noah Ohlsen, who placed 2nd at the 2019 CrossFit Games, and the U.S. Army's own Capt. Chandler Smith, who placed 15th.
Fitness can be paramount when you're a member of one of the most elite fighting forces in the U.S. Army. While CrossFit has gained much popularity in today's military, it is widely used throughout the special operations community.
«Read the rest of this article»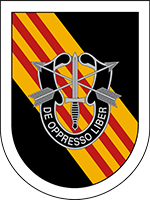 Fort Campbell, KY – The Austin Peay State University (APSU) Governors softball team worked out with members of 5th Special Forces Group (A), but the hardest part of their day was learning about Green Berets they'll represent in their upcoming season.
"The most important part of today was coming out to this field and being able to realize that there are more important things than softball," said APSU head coach Kassie Stanfill. "It's a huge honor for my team to wear these names on their jerseys and it's amazing that we are getting an opportunity to represent a family that's lost someone."
«Read the rest of this article»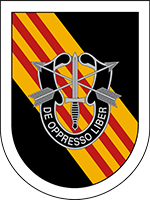 Fort Campbell, KY – Soldiers and Green Berets erupted from dense forest under the cover of night and fought shoulder-to-shoulder through controlled chaos, exhaustion and enemy forces in the training area on post Friday, August 16th, 2019.
Soldiers of C Troop, 1st Squadron, 75th Cavalry Regiment, 2nd Brigade Combat Team, 101st Airborne Division, had the rare chance to hone their combat skills alongside 11 team members from 5th Special Forces Group (Airborne), during a two-week training exercise dubbed Apache Scorpion.
"Our goal was to do a week of SOP (standard operating procedure) development, do small unit tactics and then take them through a planning process into operation," said a Green Beret with 5th SFG(A). "We sought out a partner force and found it in 1-75 (CAV)."
«Read the rest of this article»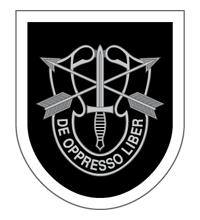 Fort Campbell, KY – On Friday, July 12th, 2019 Soldiers, Family members and friends of 5th Special Forces Group (Airborne) gathered at Fort Campbell Kentucky for a change of command ceremony on Gabriel Field.
During the ceremony, Col. Lewis Jay Powers relinquished command of 5th SFG (A) as he passed the Group's colors to Col. Joseph W. Wortham. The passing of the colors is an Army tradition symbolizing the passing of responsibility from one commander to another.
Maj. Gen. Edwin J. Deedrick Jr., the commanding general of 1st Special Forces Command (Airborne), hosted the ceremony, shared with the audience his observations about the two commanders, and thanks the Soldier's families, past and present, of 5th SFG (A).
«Read the rest of this article»
Written by Gary Sheftick
Defense Media Activity – Army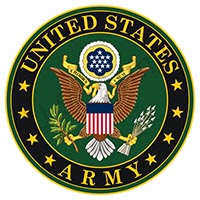 Fort Meade, MD – As the only woman to serve as an Army Special Forces chaplain, Capt. Delana Small said the key to success was just being herself.
"I never tried to act like a guy," she said, explaining that Soldiers look for authenticity. "So I never tried to be anything other than myself."
Between May 2015 and December 2017, she deployed with the 5th Special Forces Group to Turkey and Jordan.
The operations tempo was high and she admits that she worked hard to stay in shape like the green berets and keep competent in basic soldiering skills in order to maintain credibility, but said the operators always accepted her.
«Read the rest of this article»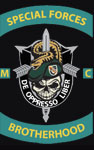 Clarksville, TN – The Special Forces Brotherhood Motorcycle Club (SFBMC), a non-profit organization, comprised of active duty and retired Green Berets, hosts the Gold Star Memorial Concert to honor and raise funds for Special Forces Association, a charitable organization that support Gold Star Families.
This year's concert features Confederate Railroad, Mary Shara (from the Voice), The Matt Poss Band and Odiss Kohn. The concert will be held at the Wilma Rudolph Event Center at Liberty Park. Doors will open at 3:30pm. Tickets in advance at $15.00 and $20.00 at the door.
«Read the rest of this article»
Written by Sgt. Jacob Mahaffey
5th Special Forces Group (Airborne) Public Affairs Office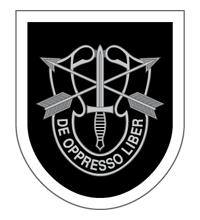 Fort Campbell, KY – Past and present Green Berets, unit members and family members of the 5th Special Forces Group (Airborne), the Legion, rallied together on Fort Campbell for their 54th Reunion September 16th-19th.
Retired Cmd. Sgt. Maj. Mike Cunningham, President of the Chapter 38 of the Special Forces Association, said the annual reunions are very important to the 5th SFG (A). "The kind of training Special Forces does, the missions we have done, since the beginning of Special Forces, creates a unique bond," he said.
«Read the rest of this article»
Written by Staff Sgt. Christopher Klutts
20th Public Affairs Detachment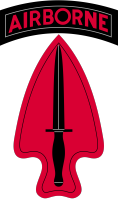 Fort Polk, LA – An American man has a heart attack on the third floor of a hotel that doubles as an evacuee holding area. Protestors chant for change outside a U.S. consulate. A small village is struck with measles and enemy artillery rocks a city – all of this happens between lunch and dinner.
By design, training scenarios are complex at the Joint Readiness Training Center in Fort Polk, LA. Hundreds of role-players assume fake identities and mill around a mock foreign country. Its landscape is dotted with towns and villages, the names of which change based on the real-world region a unit might operate in.
«Read the rest of this article»