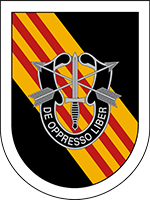 Fort Campbell, KY – The Austin Peay State University (APSU) Governors softball team worked out with members of 5th Special Forces Group (A), but the hardest part of their day was learning about Green Berets they'll represent in their upcoming season.
"The most important part of today was coming out to this field and being able to realize that there are more important things than softball," said APSU head coach Kassie Stanfill. "It's a huge honor for my team to wear these names on their jerseys and it's amazing that we are getting an opportunity to represent a family that's lost someone."
Players from the Governors softball team will each honor the sacrifice of a specific Green Beret as part of the Gold Star Family program.
"When a soldier dies in combat or in training they die in service to our nation and their families are considered Gold Star Families" said retired Army Brig. Gen. Scott Brower.
The overall experience was fitting for the APSU Governor's motto, "Grit, Grind, Glory."
"This motto represents our ethos and helped us through the obstacles that we faced today," said Stanfill.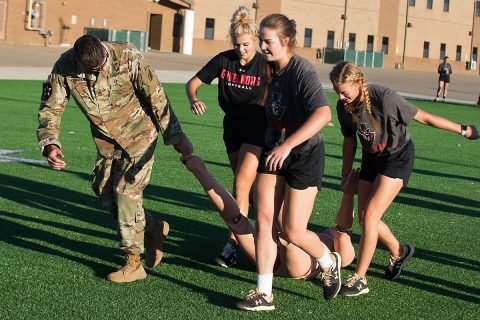 Governors carried five gallon water jugs, pulled 50 pound weighted sleds, hauled military vehicles over 200 yards, and conducted several events from the new Army Combat Fitness Test.
Each player fought through muscle failure and fatigue but kept driving forward thanks to support and roaring cheers from their teammates.
"The experience was definitely eye opening and I learned that I could pass through limits that I didn't even know I had," said Drew Duddly, the team's second baseman. "I had more pep in my step knowing that there is a fallen soldier and a Gold Star Family that I will be playing for and I'm very grateful."
Various teams from APSU's athletics program have participated in events like this with different units from Fort Campbell for several years.
"I would be ecstatic if a Gold Star Family came out to a game. I would love to meet them and honor someone that they loved so dearly," said Stanfill.
Photo Gallery