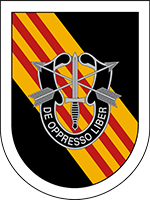 Fort Campbell, KY – Two organizations partnered on Friday, October 25th, when 5th Special Forces Group (Airborne) hosted a fitness challenge for the United States Army Warrior Fitness Team at Fort Campbell, Kentucky. Among the attendees were two of the top 20 CrossFit athletes in the world. Noah Ohlsen, who placed 2nd at the 2019 CrossFit Games, and the U.S. Army's own Capt. Chandler Smith, who placed 15th.
Fitness can be paramount when you're a member of one of the most elite fighting forces in the U.S. Army. While CrossFit has gained much popularity in today's military, it is widely used throughout the special operations community.
"We wanted to show the physical fitness aspect of a Special Operations unit and how it is similar to some top athletes in the world", said a Green Beret Master Sgt., who helped coordinate the event.
Green Berets of Alpha Company, 2nd Battalion, 5th Special Forces Group (A) supported the event and participated with the CrossFit athletes.
Throughout the day they engaged in multiple physical and tactical challenges.
"We wanted to bring together these two separate groups of people because we share very similar values," said Maj. James McNally, company commander.
"You have these elite level athletes on one hand, and our elite Special Forces performers from 5th Special Forces Group (A) on the other," McNally stated.
Soldiers demonstrated different activities that have been incorporated into their tactical training regime. Ohlsen, Smith, and two other members from the U.S. Army Warrior Fitness Team were challenged in strength, agility, and speed during a series of exercises.
Included, was a Special Forces obstacle course, the Army Combat Fitness Test, and even took part in a marksmanship challenge where they were tested to shoot, move and communicate.
I was truly impressed with the Special Forces Soldiers and its leadership. I really saw how they live the Army Values and their pursuit across physical, technical and military expertise said Smith.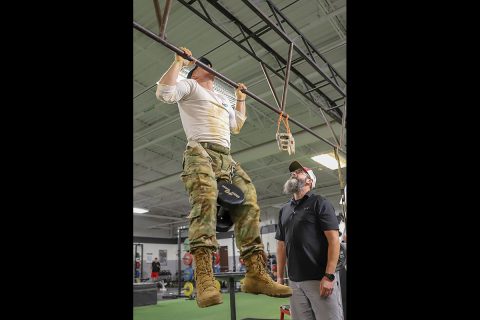 Special Forces has been known for its innovative and expanded training opportunities, and encompass the character and attributes of those willing to go further within the U.S. Army.
We are here to help people understand that we are actively looking for committed people, said McNally. Those who are focused on operating at the peak of their capacity, both physically and intellectually while committed to doing something truly exceptional.