Topic: Greenbelt MD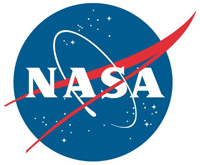 Greenbelt, MD – In February 2020, NASA's Solar Dynamics Observatory — SDO — is celebrating its 10th year in space. Over the past decade the spacecraft has kept a constant eye on the Sun, studying how the Sun creates solar activity and drives space weather — the dynamic conditions in space that impact the entire solar system, including Earth.
Since its launch on February 11th, 2010, SDO has collected millions of scientific images of our nearest star, giving scientists new insights into its workings.
«Read the rest of this article»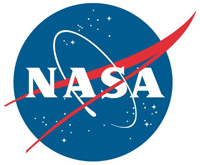 Greenbelt, MD – When Solar Orbiter launches on its journey to the Sun, there's one key piece of engineering making this ESA-NASA mission possible: the heat shield.
Seeking a view of the Sun's north and south poles, Solar Orbiter will journey out of the ecliptic plane — the belt of space, roughly in line with the Sun's equator, through which the planets orbit. Slinging repeatedly past Venus in order to draw near the Sun and climb higher above the ecliptic, the spacecraft bounds from the Sun and back toward the orbit of Earth throughout its mission.
«Read the rest of this article»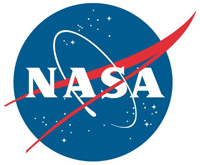 Greenbelt, MD – NASA's MAVEN (Mars Atmosphere and Volatile EvolutioN) spacecraft has discovered "layers" and "rifts" in the electrically charged part of the upper atmosphere (the ionosphere) of Mars. The phenomenon is very common at Earth and causes unpredictable disruptions to radio communications.
However, we do not fully understand them because they form at altitudes that are very difficult to explore at Earth. The unexpected discovery by MAVEN shows that Mars is a unique laboratory to explore and better understand this highly disruptive phenomenon.
«Read the rest of this article»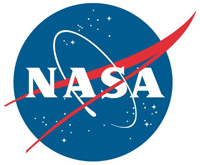 Washington, D.C. – NASA ways when giant white swirls of clouds cover the weather map with a winter storm warning, one question looms in the minds of people in its path: How much snow will it bring? With snow threatening access to roads, work, and school, snowfall is one of the most consequential winter weather phenomenon on the U.S. East Coast. It's also one of the most difficult to predict.
This month NASA is sending a team of scientists, a host of ground instruments, and two research aircraft to study the inner workings of snowstorms.
«Read the rest of this article»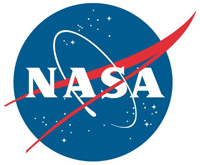 Washington, D.C. – NASA's Spitzer Space Telescope's mission has come to an end after more than 16 years studying the universe in infrared light, revealing new wonders in our solar system, our galaxy and beyond.
Mission engineers confirmed at about 2:30pm PT (4:30pm CT) Thursday the spacecraft was placed in safe mode, ceasing all science operations. After the decommissioning was confirmed, Spitzer Project Manager Joseph Hunt declared the mission had officially ended.
«Read the rest of this article»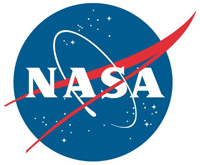 Greenbelt, MD – NASA says a new spacecraft is journeying to the Sun to snap the first pictures of the Sun's north and south poles.
Solar Orbiter, a collaboration between the European Space Agency, or ESA, and NASA, will have its first opportunity to launch from Cape Canaveral on February 7th, 2020, at 10:15pm CST.
Launching on a United Launch Alliance Atlas V rocket, the spacecraft will use Venus's and Earth's gravity to swing itself out of the ecliptic plane — the swath of space, roughly aligned with the Sun's equator, where all planets orbit.
«Read the rest of this article»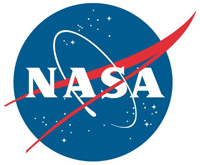 Greenbelt, MD – NASA's Kepler Space Telescope was designed to find exoplanets by looking for stars that dim as a planet crosses the star's face. Fortuitously, the same design makes it ideal for spotting other astronomical transients – objects that brighten or dim over time.
A new search of Kepler archival data has uncovered an unusual super-outburst from a previously unknown dwarf nova. The system brightened by a factor of 1,600 over less than a day before slowly fading away.
«Read the rest of this article»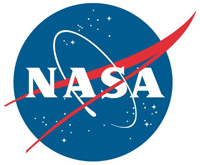 Greenbelt, MD – In a generic brick building on the northwestern edge of NASA's Goddard Space Flight Center campus in Greenbelt, Maryland, thousands of computers packed in racks the size of vending machines hum in a deafening chorus of data crunching. Day and night, they spit out 7 quadrillion calculations per second.
These machines collectively are known as NASA's Discover supercomputer and they are tasked with running sophisticated climate models to predict Earth's future climate.
«Read the rest of this article»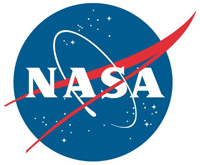 Greenbelt, MD – The darkness surrounding the Hale Telescope breaks with a sliver of blue sky as the dome begins to open, screeching with metallic, sci-fi-like sounds atop San Diego County's Palomar Mountain. The historic observatory smells of the oil pumped in to support the bearings that make this giant telescope float ever so slightly as it moves to track the stars.
Since February 2018, scientists have been testing an instrument at the Hale Telescope called the New Mexico Exoplanet Spectroscopic Survey Instrument, or NESSI.
«Read the rest of this article»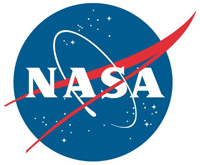 Greenbelt, MD – Preliminary results indicate that NASA's OSIRIS-REx spacecraft successfully executed a 0.4-mile (620-m) flyover of site Nightingale yesterday as part of the mission's Reconnaissance B phase activities. Nightingale, OSIRIS-REx's primary sample collection site, is located within a crater high in asteroid Bennu's northern hemisphere.
To perform the pass, the spacecraft left its 0.75-mile (1.2-km) safe home orbit and flew an almost 11-hour transit over the asteroid, aiming its science instruments toward the 52-ft (16-m) wide sample site before returning to orbit.
«Read the rest of this article»