Topic: Greenbelt MD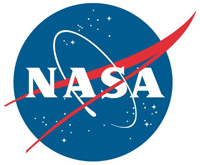 Greenbelt, MD – Vast areas of the Martian night sky pulse in ultraviolet light, according to images from NASA's MAVEN spacecraft. The results are being used to illuminate complex circulation patterns in the Martian atmosphere.
The MAVEN team was surprised to find that the atmosphere pulsed exactly three times per night, and only during Mars' spring and fall. The new data also revealed unexpected waves and spirals over the winter poles, while also confirming the Mars Express spacecraft results that this nightglow was brightest over the winter polar regions.
«Read the rest of this article»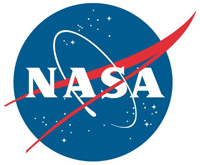 Greenbelt, MD – Taking advantage of a total lunar eclipse, astronomers using NASA's Hubble Space Telescope have detected Earth's own brand of sunscreen – ozone – in our atmosphere. This method simulates how astronomers and astrobiology researchers will search for evidence of life beyond Earth by observing potential "biosignatures" on exoplanets (planets around other stars).
Hubble did not look at Earth directly. Instead, the astronomers used the Moon as a mirror to reflect sunlight, which had passed through Earth's atmosphere, and then reflected back towards Hubble.
«Read the rest of this article»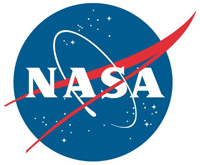 Washington, D.C. – NASA's first asteroid sampling spacecraft is making final preparations to grab a sample from asteroid Bennu's surface. Next week, the OSIRIS-REx mission will conduct a second rehearsal of its touchdown sequence, practicing the sample collection activities one last time before touching down on Bennu this fall.
On August 11th, the mission will perform its "Matchpoint" rehearsal – the second practice run of the Touch-and-Go (TAG) sample collection event. The rehearsal will be similar to the April 14th "Checkpoint" rehearsal, which practiced the first two maneuvers of the descent, but this time the spacecraft will add a third maneuver, called the Matchpoint burn, and fly even closer to sample site Nightingale – reaching an altitude of approximately 131 ft (40 m) – before backing away from the asteroid.
«Read the rest of this article»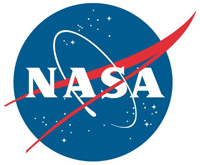 Greenbelt, MD – NASA's Lucy mission last week marked the completion of a major milestone on the path to spacecraft assembly, test, and launch operations.
The Systems Integration Review ensured segments, components, and subsystems, scientific instrumentation, electrical and communication systems, and navigation systems are on schedule to be integrated into the system. It confirmed that facilities, support personnel, and plans and procedures are on schedule to support integration.
«Read the rest of this article»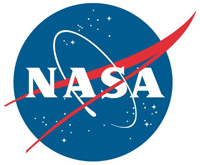 Greenbelt, MD – NASA's Aqua satellite provided a visible image of Hurricane Douglas is it continued on its track toward Hawaii. The storm is now a Category 2 hurricane and warnings were posted on July 25th, 2020 as the storm approaches.
The Central Pacific Hurricane Center has posted warnings for Douglas.
A Tropical Storm Warning is in effect for Hawaii County, Maui County, including the islands of Maui, Lanai, Molokai and Kahoolawe.
«Read the rest of this article»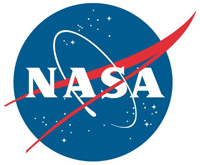 Greenbelt, MD – NASA says storage is just as important aboard the International Space Station as it is on Earth. While the space station is about the size of a football field, the living space inside is much smaller than that.
Just as you wouldn't store garden tools in a house when you could store them in a shed outside, astronauts now have a "housing unit" in which they can store tools for use on the exterior of the space station.
«Read the rest of this article»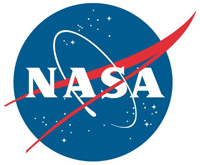 Greenbelt, MD – The first images from ESA/NASA's Solar Orbiter are now available to the public, including the closest pictures ever taken of the Sun.
Solar Orbiter is an international collaboration between the European Space Agency, or ESA, and NASA, to study our closest star, the Sun. Launched on February 9th, 2020 (EST), the spacecraft completed its first close pass of the Sun in mid-June.
«Read the rest of this article»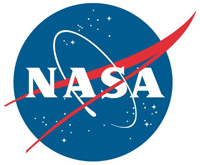 Pasadena, CA – NASA says Planets form from gas and dust particles swirling around baby stars in enormous spinning disks. But because this process takes millions of years, scientists can only learn about these disks by finding and studying a lot of different examples.
Through a project called Disk Detective, you can help. Anyone, regardless of background or prior knowledge, can assist scientists in figuring out the mysteries of planet formation. Disk Detective is an example of citizen science, a collaboration between professional scientists and members of the public.
«Read the rest of this article»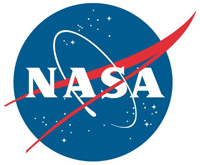 Greenbelt, MD – NASA's Parker Solar Probe was at the right place at the right time to capture a unique view of comet NEOWISE on July 5th, 2020. Parker Solar Probe's position in space gave the spacecraft an unmatched view of the comet's twin tails when it was particularly active just after its closest approach to the Sun, called perihelion.
The comet was discovered by NASA's Near-Earth Object Wide-field Infrared Survey Explorer, or NEOWISE, on March 27th. Since then, the comet — called comet C/2020 F3 NEOWISE and nicknamed comet NEOWISE — has been spotted by several NASA spacecraft, including Parker Solar Probe, NASA's Solar and Terrestrial Relations Observatory, the ESA/NASA Solar and Heliospheric Observatory, and astronauts aboard the International Space Station.
«Read the rest of this article»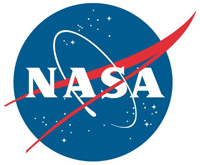 Pasadena, CA – With the help of citizen scientists, astronomers have discovered two highly unusual brown dwarfs, balls of gas that are not massive enough to power themselves the way stars do.
Participants in the NASA-funded Backyard Worlds: Planet 9 project helped lead scientists to these bizarre objects, using data from NASA's Near-Earth Object Wide-Field Infrared Survey Explorer (NEOWISE) satellite along with all-sky observations collected between 2009 and 2011 under its previous moniker, WISE. Backyard Worlds: Planet 9 is an example of "citizen science," a collaboration between professional scientists and members of the public.
«Read the rest of this article»