Topic: Greenbelt MD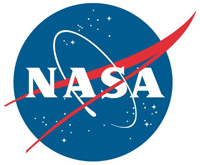 Greenbelt, MD – By studying the chemical elements on Mars today, including carbon and oxygen, NASA scientists can work backwards to piece together the history of a planet that once had the conditions necessary to support life.
Weaving this story, element by element, from roughly 140 million miles (225 million kilometers) away is a painstaking process. But scientists aren't the type to be easily deterred. Orbiters and rovers at Mars have confirmed that the planet once had liquid water, thanks to clues that include dry riverbeds, ancient shorelines, and salty surface chemistry.
«Read the rest of this article»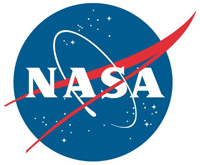 Greenbelt, MD – In late May and early June, Earthlings may be able to glimpse Comet SWAN. The comet is currently faintly visible to the unaided eye in the Southern Hemisphere just before sunrise — providing skywatchers with a relatively rare glimpse of a comet bright enough to be seen without a telescope.
But Comet SWAN's initial discovery was made not from the ground, but via an instrument on board ESA (the European Space Agency) and NASA's Solar and Heliospheric Observatory, or SOHO, satellite.
«Read the rest of this article»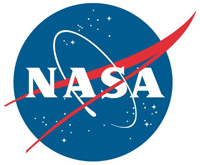 Greenbelt, MD – NASA has selected a new pathfinding CubeSat mission to gather data not collected since the agency flew the Dynamics Explorer in the early 1980s.
The new mission, called Dione after the ancient Greek goddess of the oracles, will carry four miniaturized instruments to study how Earth's upper atmospheric layers react to the ever-changing flow of solar energy into the magnetosphere — the enveloping bubble of magnetic field around Earth that deflects most of the particles that erupt from the Sun. Earth's upper atmosphere is where most low-Earth-orbiting satellites reside, and their orbits are strongly affected by sudden density changes created by space weather.
«Read the rest of this article»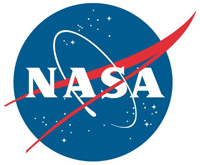 Greenbelt, MD – NASA's Hubble Space Telescope and the ground-based Gemini Observatory in Hawaii have teamed up with the Juno spacecraft to probe the mightiest storms in the solar system, taking place more than 500 million miles away on the giant planet Jupiter.
A team of researchers led by Michael Wong at the University of California, Berkeley, and including Amy Simon of NASA's Goddard Space Flight Center in Greenbelt, Maryland, and Imke de Pater also of UC Berkeley, are combining multiwavelength observations from Hubble and Gemini with close-up views from Juno's orbit about the monster planet, gaining new insights into turbulent weather on this distant world.
«Read the rest of this article»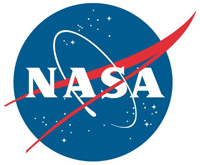 Greenbelt, MD – Using the most advanced Earth-observing laser instrument NASA has ever flown in space, scientists have made precise, detailed measurements of how the elevation of the Greenland and Antarctic ice sheets have changed over 16 years.
The results provide insights into how the polar ice sheets are changing, demonstrating definitively that small gains of ice in East Antarctica are dwarfed by massive losses in West Antarctica.
«Read the rest of this article»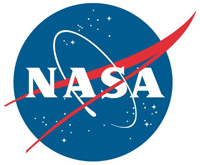 Greenbelt, MD – NASA is celebrating the Hubble Space Telescope's 30 years of unlocking the beauty and mystery of space by unveiling a stunning new portrait of a firestorm of starbirth in a neighboring galaxy.
In this Hubble portrait, the giant red nebula (NGC 2014) and its smaller blue neighbor (NGC 2020) are part of a vast star-forming region in the Large Magellanic Cloud, a satellite galaxy of the Milky Way, located 163,000 light-years away. The image is nicknamed the "Cosmic Reef," because it resembles an undersea world.
«Read the rest of this article»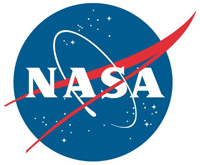 Greenbelt, MD – NASA says, "Now you see it, now you don't."
What astronomers thought was a planet beyond our solar system has now seemingly vanished from sight. Though this happens in science fiction, such as Superman's home planet Krypton exploding, astronomers are looking for a plausible explanation.
One interpretation is that, rather than being a full-sized planetary object, which was first photographed in 2004, it could instead be a vast, expanding cloud of dust produced in a collision between two large bodies orbiting the bright nearby star Fomalhaut. Potential follow-up observations might confirm this extraordinary conclusion.
«Read the rest of this article»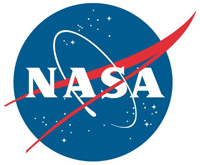 Washington, D.C. – In August, a robotic spacecraft will make NASA's first-ever attempt to descend to the surface of an asteroid, collect a sample, and ultimately bring it safely back to Earth.
In order to achieve this challenging feat, the OSIRIS-REx mission team devised new techniques to operate in asteroid Bennu's microgravity environment – but they still need experience flying the spacecraft in close proximity to the asteroid in order to test them.
So, before touching down at sample site Nightingale this summer, OSIRIS-REx will first rehearse the activities leading up to the event.
«Read the rest of this article»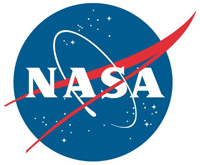 Greenbelt, MD – NASA's Wide Field Infrared Survey Telescope (WFIRST) will search for planets outside our solar system toward the center of our Milky Way galaxy, where most stars are. Studying the properties of exoplanet worlds will help us understand what planetary systems throughout the galaxy are like and how planets form and evolve.
Combining WFIRST's findings with results from NASA's Kepler and Transiting Exoplanet Survey Satellite (TESS) missions will complete the first planet census that is sensitive to a wide range of planet masses and orbits, bringing us a step closer to discovering habitable Earth-like worlds beyond our own.
«Read the rest of this article»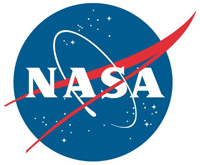 Greenbelt, MD – Astronomers have found the best evidence for the perpetrator of a cosmic homicide: a black hole of an elusive class known as "intermediate-mass," which betrayed its existence by tearing apart a wayward star that passed too close.
Weighing in at about 50,000 times the mass of our Sun, the black hole is smaller than the supermassive black holes (at millions or billions of solar masses) that lie at the cores of large galaxies, but larger than stellar-mass black holes formed by the collapse of a massive star.
«Read the rest of this article»