Topic: HHS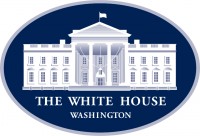 Washington, D.C. – As part of his National Strategy to defeat COVID-19 Coronavirus, President Joe Biden announced a new effort to make masks more easily available to communities hard hit by the pandemic.
The Administration will deliver more than 25 million masks to over 1,300 Community Health Centers across the country as well as 60,000 food pantries and soup kitchens, reaching some of the nation's most vulnerable populations.
«Read the rest of this article»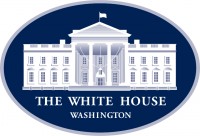 Washington, D.C. – As part of his National Strategy for the COVID-19 Cornavirus Response and Pandemic Preparedness, President Biden has announced a series of new actions to expand COVID-19 Coronavirus testing, improve the availability of tests, and better prepare for the threat of variants.
As the Administration is working around the clock to vaccinate the population, we need to continue to do what we know works to protect public health: universal masking, physical distancing, and robust testing. These down payments will serve as a bridge to comprehensive testing investments in the American Rescue Plan.
«Read the rest of this article»
Washington, D.C. – The U.S. Department of Health and Human Services (HHS) has announced two upcoming actions by the U.S. Centers for Disease Control and Prevention (CDC) to provide more than $22 billion in funding to states, localities, and territories in support of the nation's response to the COVID-19 Coronavirus pandemic, as directed by the Coronavirus Response and Relief Supplemental Appropriations Act.
Funding will provide critical support for testing and vaccination-related activities to jurisdictions before January 19th, 2021.
More than $19 billion will be allocated to jurisdictions through the existing CDC Epidemiology and Laboratory Capacity (ELC) cooperative agreement.
«Read the rest of this article»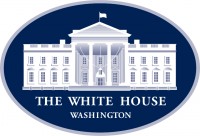 Washington, D.C. – In December 2019, a novel (new) coronavirus known as SARS-CoV-2 ("the virus") was first detected in Wuhan, Hubei Province, People's Republic of China, causing outbreaks of the coronavirus disease COVID-19 that has now spread globally.
The Secretary of Health and Human Services (HHS) declared a public health emergency on January 31st, 2020, under section 319 of the Public Health Service Act (42 U.S.C. 247d), in response to COVID-19.
«Read the rest of this article»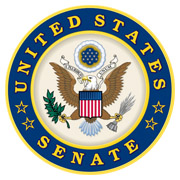 Washington, D.C. – On Tuesday, May 21st, 2019, U.S. Senators Marsha Blackburn (R-Tenn.), Chuck Grassley (R-Iowa), Tom Cotton (R-Ark.) and Josh Hawley (R-Mo.) introduced S. 1561, the Accountability for Care of Unaccompanied Alien Children Act to protect children from being trafficked at the southern border.
At a 2018 Senate Permanent Subcommittee on Investigations hearing, a Department of Health and Human Services' official admitted the agency lost track of nearly 1,500 unaccompanied minors after their release from federal custody over a three-month span in 2017.
«Read the rest of this article»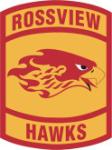 Hendersonville, TN – Rossview High School's soccer team saw its season come to an end, October 20th at Drake Creek Park's Field of Dreams, with a 6-2 loss to District 9-AAA champion Hendersonville High School.
The Lady Hawks (8-6-1) had trailed 3-0 at one point in the first half, but cut the deficit to 3-2 in the 50th minute on a goal by Kayla Grimes.
The two goals by Rossview were the most given up by Hendersonville since it gave up six goals versus Franklin High School on September 25th.
«Read the rest of this article»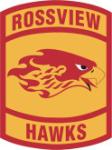 Nashville, TN – Rossview High School's football team came out like a ball of fire Friday night, August 22nd, in getting out to a quick 14-0 lead, but turnovers help Hillsboro High School to score 34 straight unanswered points against the Hawks in posting a 41-27 come-from-behind victory.
The Hawks (0-1) scored the first two times they had the ball, needing only 13 yards on their first drive to find the end zone after getting a hand on a punt deep in the Burros end of the field and then recovering a Hillsboro (1-0) fumble near midfield to start their second drive.
«Read the rest of this article»
Washington, D.C – Members of the National Association of Insurance Commissioners (NAIC) met today with President Barack Obama, Vice-President Joe Biden and senior members of the administration to discuss 2015 enrollment issues under the Affordable Care Act (ACA). The meeting was called by the White House to focus on the end of open enrollment in 2014 and preparing for the 2015 open enrollment period.
"Today's meeting was an important opportunity to reiterate that states are best equipped to balance the access, cost, and geographic variables that exist in their distinct markets," NAIC President and North Dakota Insurance Commissioner Adam Hamm said. «Read the rest of this article»
Thirty percent of those who selected plans were under age 35
Washington, D.C. – Nearly 2.2 million people have selected plans from the state and federal marketplaces by December 28th, 2013 (the end of third reporting period for open enrollment), Health and Human Services Secretary Kathleen Sebelius announced Tuesday.
A new HHS report provides the first demographic information about enrollees. December alone accounted for nearly 1.8 million enrollees in state and federal marketplaces. Enrollment in the federal Marketplace in December was seven-fold greater than the combined total for October and November – and eight-fold greater for young adults ages 18 to 34. «Read the rest of this article»
CMS Will Work to Make Hospitals Track Errors Better Internally But Information Will Be Kept From The Public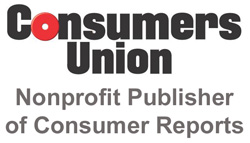 Washington, D.C. – A new study released by the Office of the Inspector General (OIG) of the Department of Health and Human Services (HHS) found that hospital employees are only reporting fourteen percent of all medical errors and usually don't change their practices to prevent future harm to patients.
The study was based on an independent review of patient records. Federal regulations require hospitals to track all medical errors and adverse events that harm patients and to implement preventive measures to protect patients.  Only five of the 293 reported cases of medical errors reviewed by federal investigators led to changes in policies or practices by hospitals to prevent harm to patients. «Read the rest of this article»