Topic: Ions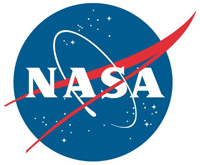 Greenbelt, MD – NASA says that out at the boundary of our solar system, pressure runs high. This pressure, the force plasma, magnetic fields and particles like ions, cosmic rays and electrons exert on one another when they flow and collide, was recently measured by scientists in totality for the first time — and it was found to be greater than expected.
Using observations of galactic cosmic rays — a type of highly energetic particle — from NASA's Voyager spacecraft scientists calculated the total pressure from particles in the outer region of the solar system, known as the heliosheath.
«Read the rest of this article»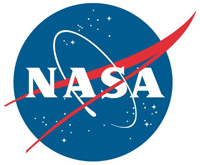 Houston, TX – NASA lands "Men Land On The Moon".
Words such as these were emblazoned in dozens of languages on the front page of newspapers around the world, echoing the first part of President John F. Kennedy's bold challenge to the nation, made more than eight years earlier – to land a man on the Moon.
That part was successfully accomplished on July 20th, 1969. The second part of the challenge, the safe return to Earth, would have to wait four more days.
«Read the rest of this article»
Written by DC Agle
NASA's Jet Propulsion Laboratory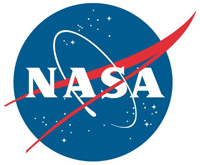 Pasadena, CA – On July 4th, NASA will fly a solar-powered spacecraft the size of a basketball court within 2,900 miles (4,667 kilometers) of the cloud tops of our solar system's largest planet.
As of Thursday, Juno is 18 days and 8.6 million miles (13.8 million kilometers) from Jupiter. On the evening of July 4th, Juno will fire its main engine for 35 minutes, placing it into a polar orbit around the gas giant.
During the flybys, Juno will probe beneath the obscuring cloud cover of Jupiter and study its auroras to learn more about the planet's origins, structure, atmosphere and magnetosphere.
«Read the rest of this article»
NASA's Goddard Space Flight Center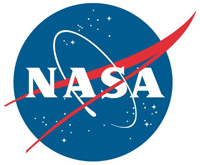 Greenbelt, MD – New findings based on a year's worth of observations from NASA's Van Allen Probes have revealed that the ring current – an electrical current carried by energetic ions that encircles our planet – behaves in a much different way than previously understood.
The ring current has long been thought to wax and wane over time, but the new observations show that this is true of only some of the particles, while other particles are present consistently.
Using data gathered by the Radiation Belt Storm Probes Ion Composition Experiment, or RBSPICE, on one of the Van Allen Probes, researchers have determined that the high-energy protons in the ring current change in a completely different way from the current's low-energy protons.
«Read the rest of this article»
NASA Headquarters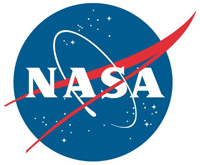 Washington, D.C. – Pluto behaves less like a comet than expected and somewhat more like a planet like Mars or Venus in the way it interacts with the solar wind, a continuous stream of charged particles from the sun.
This is according to the first analysis of Pluto's interaction with the solar wind, funded by NASA's New Horizons mission and published today in the Journal of Geophysical Research – Space Physics by the American Geophysical Union (AGU).
«Read the rest of this article»
Written by Whitney Clavin
NASA's Jet Propulsion Laboratory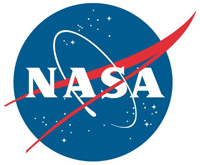 Pasadena, CA – Fast-moving magnetic waves emanating from a distant supermassive black hole undulate like a whip whose handle is being shaken by a giant hand, according to a new study using data from the National Radio Astronomy Observatory's Very Long Baseline Array.
Scientists used this instrument to explore the galaxy/black hole system known as BL Lacertae (BL Lac) in high resolution.
"The waves are excited by a shaking motion of the jet at its base," said David Meier, a now-retired astrophysicist from NASA's Jet Propulsion Laboratory and the California Institute of Technology, both in Pasadena.
«Read the rest of this article»
Written by Elizabeth Landau
NASA's Jet Propulsion Laboratory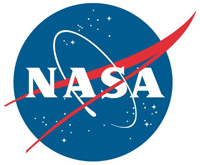 Pasadena, CA – When you don't know how to get to an unfamiliar place, you probably rely on a smart phone or other device with a Global Positioning System (GPS) module for guidance. You may not realize that, especially at high latitudes on our planet, signals traveling between GPS satellites and your device can get distorted in Earth's upper atmosphere.
Researchers at NASA's Jet Propulsion Laboratory, Pasadena, California, in collaboration with the University of New Brunswick in Canada, are studying irregularities in the ionosphere, a part of the atmosphere centered about 217 miles (350 kilometers) above the ground that defines the boundary between Earth and space.
«Read the rest of this article»
Written by Preston Dyches
NASA's Jet Propulsion Laboratory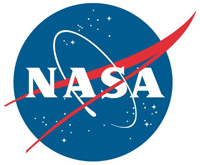 Pasadena, CA – Static electricity is known to play an important role on Earth's airless, dusty moon, but evidence of static charge building up on other objects in the solar system has been elusive until now.
A new analysis of data from NASA's Cassini mission has revealed that, during a 2005 flyby of Saturn's moon Hyperion, the spacecraft was briefly bathed in a beam of electrons coming from the moon's electrostatically charged surface.
«Read the rest of this article»
Written by Tony Phillips
Science at NASA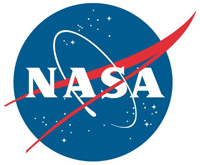 Washington, D.C. – The Universe is a big place, full of unknowns. Astronomers using NASA's Chandra X-ray Observatory have just catalogued a new one.
"I couldn't believe my eyes," says Esra Bulbul of the Harvard Center for Astrophysics. "What we found, at first glance, could not be explained by known physics."
Together with a team of more than a half-dozen colleagues, Bulbul has been using Chandra to explore the Perseus Cluster, a swarm of galaxies approximately 250 million light years from Earth.
«Read the rest of this article»
Written by Guy Webster
NASA's Jet Propulsion Laboratory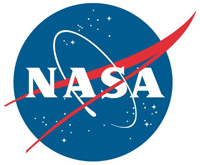 Pasadena, CA – The surface of Jupiter's moon Europa exposes material churned up from inside the moon and also material resulting from matter and energy coming from above.
If you want to learn about the deep saltwater ocean beneath this unusual world's icy shell — as many people do who are interested in possible extraterrestrial life — you might target your investigation of the surface somewhere that has more of the up-from-below stuff and less of the down-from-above stuff.
«Read the rest of this article»