Topic: JC Penny

Clarksville, TN – Clarksville Police Detective Rodney Lifsey is investigating a Felony Theft of Property/ Aggravated Assault case and is requesting public assistance in identifying the suspects.
On December 8th, 2015 at 5:25pm, Clarksville Police Officers responded to an Aggravated Assault at JC Penny's on the 2800 block of Wilma Rudolph Boulevard. After an unknown black female had stolen a felony amount of clothing, she was confronted by the Loss Prevention Specialists (LPs) outside of the store.
«Read the rest of this article»
Monday, March 16th, 2015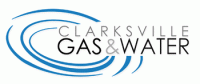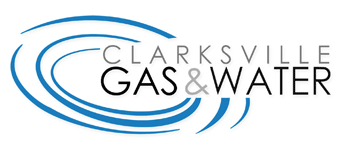 Clarksville, TN – Clarksville Gas and Water has turned off water service to the Governor's Square Mall to repair a twelve inch water main leak located in the mall's front parking lot near the JC Penney store entrance.  Surrounding properties may also experience low water pressure during the work.
The repair is anticipated to take several hours. Updates will follow as the repair work progresses.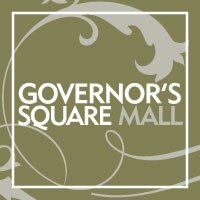 Clarksville, TN – Governor's Square Mall will be opening all mall doors beginning at 6:00pm on Thursday, November 27th, 2014. The majority of mall stores will be open by 8:00pm. There will be giveaways, prizes and entertainment starting at 8:00pm.
The first 1,000 people at the main entrance beginning at 8:00pm will receive a free reusable tote bag. Shoppers can register between 8:00pm – Midnight to win a $250.00 mall gift card. Winner will be announced at midnight in Dick's Sporting Goods Court (must be present to win). «Read the rest of this article»

Clarksville, TN – On Wednesday, December 11th, 2013, the Clarksville Police Department's (CPD) District 3 Criminal Investigations Unit met with Local Retail Personnel (LRP) about retail criminals and current retail crime trends. "Each year organized groups of professional shoplifters steal or fraudulently obtain billions of dollars in merchandise to resell in an activity known as organized retail crime (ORC)(gao.gov, 2014)." One of these rings can steal between $2,000 and $12,000 worth of merchandise in a single day, making this a $40 billion dollar a year industry for criminals.
«Read the rest of this article»
Get great deals before the holiday season
Yonkers, NY – Black Friday can mean major savings when it comes to holiday shopping, but there are deals to be had that don't involve waking up in the wee hours the morning after Thanksgiving and battling the crowds.  The November 2011 issue of ShopSmart magazine, from the publisher of Consumer Reports, has a step-by-step guide to finding the best Black Friday sales without all the runaround.
"Multiplying deal deadlines can put a lot of pressure on shoppers leading up to Black Friday," said Lisa Lee Freeman, editor-in-chief of ShopSmart.  "With our five Black Friday shopping tips, people can avoid the pressure that would otherwise lead them to make irrational purchases and waste a lot of money." «Read the rest of this article»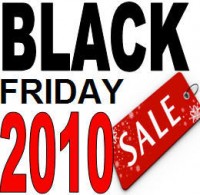 Clarksville, TN – The annual Black Friday camp-out began as Thanksgiving came to an end. While most people were busy sleeping off their holiday meal, several thousand Clarksvillians were going out into the night seeking holiday deals.
The weather had turned cold and a dusting of snow hit those standing outside in lines waiting on their store of choice to open.
«Read the rest of this article»
In 1997 the Tennessee branch of the AFL-CIO made an agreement with the Corrections Corporation of America (CCA) to support the privatization of Tennessee's state prison system. This opened the door for Tennessee's prison labor being used to compete with private industry.  Currently the highest-paying prisoner in Tennessee earns 50 cents an hour to produce jeans for K Mart and JC Penney, among other things.
Of all the states, Tennessee unions should have been the last ones to support prison labor. The reason lies more than a century in the past, in the days following the end of slavery. «Read the rest of this article»