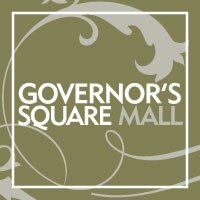 Clarksville, TN – Governor's Square Mall will be opening all mall doors beginning at 6:00pm on Thursday, November 27th, 2014. The majority of mall stores will be open by 8:00pm. There will be giveaways, prizes and entertainment starting at 8:00pm.
The first 1,000 people at the main entrance beginning at 8:00pm will receive a free reusable tote bag. Shoppers can register between 8:00pm – Midnight to win a $250.00 mall gift card. Winner will be announced at midnight in Dick's Sporting Goods Court (must be present to win).
Shoppers are encouraged to wear their own reindeer antlers or pick up a pair of ours for a chance to win gift cards every 10 minutes from midnight to 2:00am.
Social Media Olympics begin at 2:00am with a different contest each hour including a scavenger hunt. Details will be announced by the DJ in Dick's Sporting Goods Court and $1,000 in Mall Gift Cards will be up for grabs.
Then we're ending the night with our first Black Friday Balloon Drop at 6:00am in Dick's Sporting Goods Court. 150 balloons will drop from the ceiling each containing a voucher for a prize with one balloon containing a voucher for a $1,000 mall gift card! Jason Lindsey with Hooked on Science will be hosting a special holiday science show beginning at 11:00am on Friday in Dick's Sporting Goods Court.
Anchor Store Opening Hours
4:00pm
Old Navy
5:00pm
JCPenney & Dick's Sporting Goods
6:00pm
Belk & Sears
8:00pm
Ross Dress for Less
6:00am -Friday, Nov. 28th
Dillard's
Governor's Square Mall Weekend Hours
Thursday, November 27th
6:00pm–12:00am
Friday, November 28th
12:00am–10:00pm
Saturday, November 29th
9:00am-10:00pm
Sunday, November 30th
11:00am–6:00pm
For full event details and a list of store opening hours, visit www.GovernorsSquare.net