Topic: Jeff Bibb

Clarksville, TN – During a special called meeting on Friday, August 21st, 2020 Austin Peay State University's Board of Trustees established a 23-member search committee to help find a highly qualified individual to serve as the University's 11th president.
«Read the rest of this article»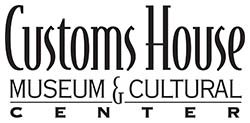 Clarksville, TN – Frank Lott, local business and community leader, has been named the next Executive Director of the Customs House Museum & Cultural Center.
The announcement was made by Board Chair Brad Martin at the institution's annual Director's Brunch yesterday, (Saturday, November 2nd, 2019).
«Read the rest of this article»
APSU Sports Information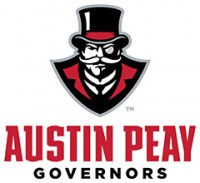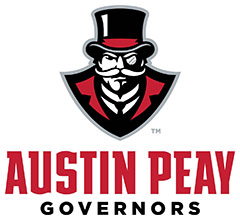 Clarksville, TN – The Governors Club, the Austin Peay State University (APSU) athletics booster club, has announced that Joe and Cathi Maynard and Ron Morton will be inducted into the Governors Club Red Coat Society.
Joe and Cathi Maynard will be recognized at halftime of the men's basketball game against UT Martin that evening. Ron Morton will be recognized at a later date.
Joe and Cathi Maynard are recent members of the Austin Peay family, but they have quickly become two of the Governors biggest supporters.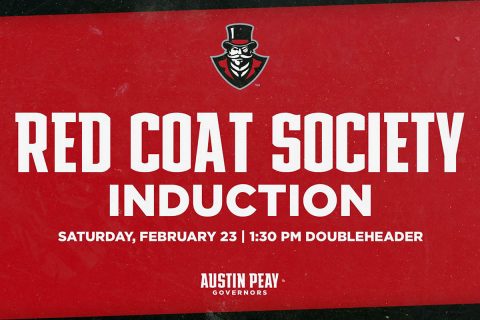 «Read the rest of this article»
APSU Sports Information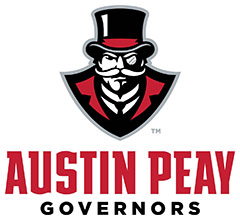 Clarksville, TN – Jeff Bibb and Ricky Cooksey have been longtime Austin Peay Athletics supporters and for the most part they have done so from two different approaches.
Bibb's support has been more from the development and philanthropic standpoint while Cooksey's has been of the more service nature, not that both haven't provided respective support from the other's methodologies.
They will become the 38th and 39th members of the Red Coat Society, APSU athletics' Hall of Fame of service, officially being inducted at halftime of the Govs men's basketball game, February 24th, against Murray State.
«Read the rest of this article»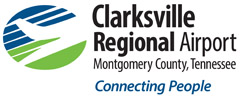 Clarksville, TN – The Clarksville Regional Airport (CRA) in partnership with the Humane Society of Clarksville-Montgomery County began a new tradition this weekend with the 1st Annual Wags & Wings Family Fun Fest on Saturday, October 14th, 2017.
Humane Society's Courtney Berlyak talked about the success of the event and the fortuitous timing of CRA's John Patterson's proposal, coming just as Humane Society leaders had decided to end its annual Wags to Witches Fur Ball Bash.
«Read the rest of this article»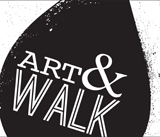 Clarksville, TN – Produced by The Downtown Clarksville Association, First Thursday Art Walk is a free, self-guided tour spanning a 5-block radius that combines visual art, live music, engaging events and more in the heart of Downtown Clarksville.
With 10+ venues, bars and businesses participating each month, the First Thursday Art Walk in Clarksville is the ultimate opportunity to savor and support local creative talent.
«Read the rest of this article»

Clarksville, TN – Last month, during Austin Peay State University's 58th Annual Tower Club Dinner Meeting, longtime APSU supporters Jeff Bibb and Frank Lott were honored with the Tennessee Board of Regents' 2016 Chancellor Award for Excellence in Philanthropy.
"For nearly two decades, Jeff Bibb and Frank Lott have quietly supported Austin Peay State University, with many in the community not realizing how vital they are to this institution," TBR Chancellor David Gregory said. "Austin Peay is a stronger institution because of their support and generosity, and their creative talents will allow this institution to attract new students and connect with successful alumni in the coming years."
«Read the rest of this article»
Nashville, TN – Top business and community leaders were recently elected to the board of directors for Leadership Middle Tennessee (LMT), a program whose annual classes of 32-38 citizen leaders are immersed in a 10-month curriculum of county-by-county experiential visits combined with intense study of various facets of Middle Tennessee's economic, social, cultural, educational and lifestyle issues.
«Read the rest of this article»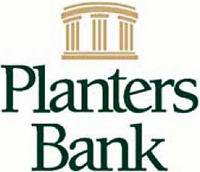 Clarksville, TN – Artist Frank Lott will show an exhibit of watercolors at the Planters Bank-Hilldale Gallery on Thursday, July 3rd – Wednesday, August 6th. Both original watercolors and prints will be on display. Framed and unframed prints will be available for sale.
Lott has been a Clarksville resident since 1973 after graduation from Murray State University. In 1978 he and partner Jeff Bibb founded BLF Marketing, a company that provides marketing, advertising and public relations services to clients throughout the Southeast.
«Read the rest of this article»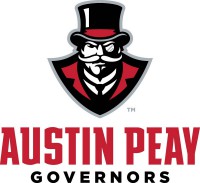 Clarksville, TN – Austin Peay State University athletics unveiled its new visual identity series and brand marks at a press conference, Tuesday, in the Dunn Center.
The series, which includes an updated primary logo, focused heavily on a new Governor Peay logo along with a fresh word mark heightened by a contemporary font.
"Our brand is not just about the mark," APSU Athletics Director Derek van der Merwe said. "It's about defining who we are first and foremost. But we also defined a strategic plan for how we are going to get there.
«Read the rest of this article»