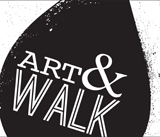 Clarksville, TN – Produced by The Downtown Clarksville Association, First Thursday Art Walk is a free, self-guided tour spanning a 5-block radius that combines visual art, live music, engaging events and more in the heart of Downtown Clarksville.
With 10+ venues, bars and businesses participating each month, the First Thursday Art Walk in Clarksville is the ultimate opportunity to savor and support local creative talent.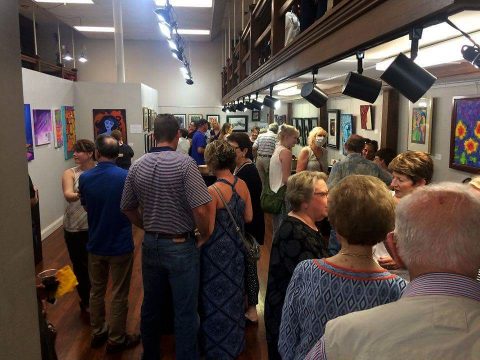 The February Art Walk will be held May 4th from 5:00pm to 8:00pm at the shops and galleries on Public Square, Franklin Street, and Strawberry Alley.
The participating businesses are listed below as well as a description of the work they will be exhibiting and services they will be offering during the event.
The Framemaker (705 North Second Street)
For over two decades, The Framemaker has offered a unique selection of frames and art services to the Middle Tennessee area.
Artist Information
Portraits from Port-au-Prince by Lucas Ryan Chambers
The Framemaker proudly presents portrait photography by Lucas Ryan Chambers. This exhibit is part of Clarksville's First Thursday Art Walk on May 4th, 2017. An opening reception will be held from 5:00pm to 8:00pm. The exhibit will remain on display at the Framemaker throughout the month of May during normal business hours (Monday through Friday 10:00am to 5:00pm).
Lucas Ryan Chambers is a Bachelor of Fine Arts student in the Department of Art and Design at Austin Peay State University. This body of work documents work performed by healthcare workers on a recent trip to Port-au-Prince, Haiti. Lucas states: "I got to know some really amazing kids and took thousands of photos while there, but the friendships made hold the most sentiment".
The Framemaker is located at the corner of North Second Street and Georgia Avenue, across from the Clarksville Academy.
Edward's Steakhouse (107 Franklin Street)
Artist Information
Edward's Steakhouse will feature two Artists for the May First Thursday Art Walk.
Cathy Smith enjoys painting in the medias of oil and acrylic with interests reflecting her time living in Germany. She traveled to Ireland often and hopes to express her experiences through the subjects of her art.
Jen Suits has been painting since she was a teenager in the field of acrylic. She enjoys environmental scenes and 3-D art forms. She paints figurines and ceramics as well.
Stop in, see the art, listen to the live piano and enjoy the Thursday night special, 1/2 priced $7.00 appetizers and 2 for 1 draft drink specials.
The Roxy Regional Theatre (100 Franklin Street)
Peg Harvill Gallery
Artist Information
During the month of May, the Roxy Regional Theatre's Peg Harvill Gallery will host an exhibition by FIVE, a group composed of artists Leah Foote, Malcolm Glass, Terri Jordan, Richard Hogan and Larry Martin, whose objective is to demonstrate the use of various media in the expression of artistic nature of various topics.
Each of the members of FIVE has exhibited throughout Tennessee and the Southeast.
Additional gallery hours are Monday through Friday, 9:00am – 2:00pm.
For tickets to and information about our current production, [title of show], please visit www.roxyregionaltheatre.org or call the box office at 931.645.7699.
Downtown Artists Co-op (96 Franklin Street)
The DAC is an association of talented local artists and interested patrons dedicated to promoting the visual arts in the Clarksville-Montgomery County area. Our objectives are to sponsor art exhibitions of work by Co-op members and regional artists, to provide continuing support for the Co-op and its membership through the sale of art work, to encourage arts education with outreach programs and scholarship fundraisers, and to develop membership services which directly support the arts community.
Artist Information
Hats and Horses
Show Dates: May 4th – 25th
Opening Reception: May 4th 5:00pm-8:00pm
Join the DAC on May 4th and help us celebrate Derby Day!
The theme for our newest show is "Hats and Horses" where you can spend evening with us as we unveil our derby hats and sip on mint juleps, all while enjoying new works of art that our members have in store for you.
Yada Yada Yada Deli (100 Strawberry Alley)
Artist Information
Yada Yada Yada Deli is proud to host Blanca L. during the May First Thursday Art Walk.
Blanca L. is an Artist who is highly passionate about art, technology, and the creative processes involved in making a visual work of art. She was born and raised in the Bronx, New York and graduated from the University of South Carolina with a B.A in Art Studio. She depicts her subjects with bold colors and bright contrast.
She has an admiration for the night sky and various subjects found in nature. She enjoys personifying subjects and using them in a symbolic manner. Her work is dreamy and surreal, inspired by fantasy and dreams. She combines abstraction and expressionism in her style to create moods to transport the viewer into imaginary worlds.
She uses acrylic paints to create a 3D effect to her paintings. She is currently residing in Clarksville, Tennessee and perusing a Masters in Art Administration at the University of Kentucky.
Journey's Eye Studio (131 Franklin Street)
Artist Information
Journey's Eye Studio is proud to host two locals artists during the May First Thursday Art Walk.
Frank Lott has been a Clarksville resident since 1973 after graduation from Murray State University. In 1978 he and partner Jeff Bibb founded BLF Marketing, a company that provides marketing, advertising and public relations services to clients throughout the Southeast.
He has continued to pursue his interest in fine art, particularly that or painting in the watercolor medium. A lifelong interest I history has been a motivating force both personally and professionally.
Over the past 30 years, proceeds from the sale of Frank Lott original artworks and prints have raised more than $150,000 for the benefit of the Customs House Museum, Clarksville-Montgomery County School System, and other local civic and charitable organizations. His works are in numerous public and private collections.
David Smith is a retired U.S. Army Still Photographer, who came to the Clarksville area in 1976 as a member of the 101st Airborne Division. He returned to Clarksville with his family after his retirement from the military. Most of the photographs are of Landscapes and scenery but he also tries to photography the City of Clarksville. "I feel that it's important for a photographer to help preserve the history through photographs."
He is a member of The Friends of Photography here in Clarksville. His photographs have been displayed in Edward's Steakhouse, Tennessee State Museum, Customs House Museum and F&M Bank in Clarksville and Springfield and has been featured on local program, Tennessee Crossroads.
Customs House Museum (200 S. 2nd Street)
The Customs House Museum and Cultural Center is Tennessee's second largest general interest museum. It features fine art, history, and children's exhibits.
Exhibits:
The Harmon and Harriet Kelley Collection of African American Art: Works on Paper
May 9th – August 1st | Orgain, Bruner & Crouch Galleries
This exhibition is one of the most comprehensive traveling exhibitions ever organized featuring works on paper by African-American artists from the 19th, 20th, and 21st centuries.
The 70 works in the exhibition include drawings, etchings, lithographs, watercolors, pastels, acrylics, gouaches, linoleum cuts and color screenprints by such noted artists as Ron Adams, Benny Andrews, Romare Bearden, Aaron Douglas, Jacob Lawrence, Charles White, Elizabeth Catlett, John Biggers, Henry Ossawa Tanner, Eldizer Cortor, Margaret Burroughs, and many other outstanding artists.
This highly acclaimed exhibition has been featured in major museums stretching across America, and Clarksville is its only scheduled stop in a contiguous twelve-state region in our part of the country. The exhibition was organized by Landau Traveling Exhibitions, Los Angeles, CA.

A Fine Note
February 1st – May 28th | Jostens Gallery
This exhibit gives a brief look at the importance of music in Clarksville. Items from the Customs House Museum's permanent collection highlight the world of music, including instruments, sheet music, photographs, and other artifacts ranging from the 1820s until the 1970s. A majority of the objects featured have a close connection to Clarksville and span from an Aeolian harp to a Jimi Hendrix tape.

Peggy Kretchmar Leland: Abstracted Surroundings
April 4th – May 30th | Planters Bank Peg Harvill Gallery
Knoxville artist Peggy Kretchmar Leland uses hot wax to create abstract encaustic paintings, often incorporating elements of nature and architecture. Leland holds two masters degrees: one in educational administration and one in art education. She recently retired from a twenty year career teaching high school art.

Forward March
March 7th – July 30th | Kimbrough Gallery
This exhibit showcases maps, documents, dioramas, flags, and photos from several wars, featuring objects from the collection of Dr. John Olson.

Reading Appalachia: Voices from Children's Literature
March 23rd – August 20th | Memory Lane
This groundbreaking exhibition of Appalachian children's literature examines seminal titles published since the 1800s. Come explore our region's literary heritage and see how children's literature tells the story of Appalachia. This is a traveling exhibit from East Tennessee Historical Society and Knox County Public Library.
Mildred & Mable's (109 Franklin Street)
Mildred & Mable's is a unique and fun gift boutique offering something special for every occasion. Custom monogramming and gift baskets available for babies, birthdays, weddings and more.
Mildred and Mable's is proud to support the April First Thursday Art Walk.
Stop in and check out and new look and all of the great gift and clothing options to transition you into the warmer months!
Rogate's Boutique (115 Franklin Street)
You are sure to find something new and exciting each time you visit Rogate's Boutique! Our store offers all the latest amazing fashion trends, while remaining focused on timeless style. And we know how much fun shopping should be, so you can always expect to have a great time here.
Stop in an find a few new things to welcome the warmer temperatures into your wardrobe!
Couture Crush (101 Franklin Street)
Couture Crush is proud to support the May First Thursday Art Walk.
Find some new additions for your Spring wardrobe during the April First Thursday Art Walk!