Topic: Jon Stewart
Written by Whitney Delbridge Nichels
Warrior Care and Transition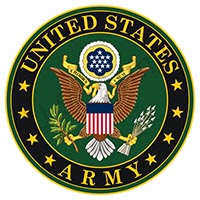 Chicago, IL – Excitement filled the air as buses full of athletes rolled into the Hyatt Regency McCormick Place in downtown Chicago, escorted by Patriot Guard riders and American flags.
It was a fitting entrance for Army, Navy, Air Force, Marine Corps and the United States Special Operations Command service members hoping to represent their teams in a big way as they compete in wheelchair basketball, sitting volleyball, track, field, cycling, swimming, shooting and archery at the 2017 DoD Warrior Games hosted by the United States Navy.
«Read the rest of this article»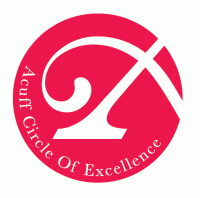 Clarksville, TN – For more than 50 years, Chicago's famed Second City Theater and School of Improvisation has produced some of the country's most beloved comedic talents. Its alumni – consisting of luminaries like Bill Murray, John Belushi, Steve Carell and Tina Fey – have gone on to successful careers in movies and television shows such as Saturday Night Live and the Daily Show with Jon Stewart.
At 7:30pm on October 7th, the group's touring company will visit Clarksville to perform its hilariously original works on the Austin Peay State University campus.
"They were here four years ago, and the students loved them," Darren Michael, chair of the APSU Area of Theater and Dance, said. «Read the rest of this article»
«Read the rest of this article»
Jon Stewart, Stephen Colbert, and Bill Maher are often excellent sources of information on current world affairs.  Studies have shown that viewers of their new genre of news as comedy are more informed about world affairs, are generally also more cynical about candidates, campaigns, the electoral system and the news media than network news viewers. Like Clarksville Online, they are an excellent alternative to traditional media.
Using the entire half-hour programs as the basis of analysis yielded the same results: there was just as much substance to The Daily Show's coverage as there was on the network news. And The Daily Show was much funnier, with less of the hype—references to photo ops, political endorsements, and polls—that typically overshadows substantive coverage on network news, according to the study…

Professor Fox's study, titled "No Joke: A Comparison of Substance in The Daily Show with Jon Stewart and Broadcast Network Television Coverage of the 2004 Presidential Election Campaign," will be published next summer in the Journal of Broadcast and Electronic Media. – Ars Technica interview with Professor Fox
Take a look and see what you think… «Read the rest of this article»

Like only he can, Jon Stewart dismantles the lies, cover up attempts, the blame shifting games, and exposes the justly deserved shame of the Congressional Republicans and their leadership on a subject they deserve to be torn apart on.
A Republican, a anti-gay congressman was sending inappropriate sexually explicit instant messages and emails to male Congressional pages. These pages are minors who are between the age of 16 years old to 18 years old. The Republican leadership have known about his predilection for at least 3 years, and more likely 10, and in that entire time has done absolutely nothing to protect the young people who are serving our Nation as pages.
«Read the rest of this article»

These videos reflect my personal views, not those of the other authors, or Clarksville Online. We welcome views from all sides of the political spectrum. So Republicans and Conservatives, where are you? «Read the rest of this article»

Back in 2004 Jon Stewart appeared on the CNN show Crossfire with Paul Begala and Tucker Carlson to promote his Book "America: A Citizen's Guide to Democracy Inaction". During his interview he issued a scathing indictment of the press and media in this country and thier dumbing down of the public discourse.
You can sometimes say things in jest, that you never would be able to say outright.
«Read the rest of this article»