Topic: Laptop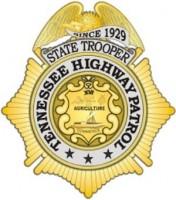 Nashville, TN – On Monday, May 18th, 2020, Tennessee Highway Patrol (THP) Interdiction Plus (IP) Trooper Andrew Connors stopped a silver GMC Yukon XL on Interstate 24 at the 82-mile marker in Rutherford County, Tennessee for a traffic violation.
During the investigation, Trooper Connors became suspicious that the occupants of the vehicle were involved in criminal activity. IP Troopers Daniels and Campbell arrived to assist.
Trooper Connors obtained consent to search the vehicle. Troopers located 42 re-encoded credit cards, nine Bluetooth skimmer ribbons, one laptop, one USB skimmer ribbon attachment for a computer, multiple gas pump keys, gas pump security seals, five grams of cocaine, and other paraphernalia consistent with credit card fraud and identity theft.
«Read the rest of this article»

Clarksville, TN – Last week, the Austin Peay State University (APSU) Coronavirus 9 Task Force developed a new Laptop Loan Program to provide laptop computers to students without computer access on a first-come, first-served basis. A limited number of computers are available. To request a laptop loan, visit https://govstech.apsu.edu/TDClient/2071/Portal/Requests/ServiceDet?ID=14868.
«Read the rest of this article»

Yonkers, NY – It's easier than ever to get burned these days—in fact fraud and identity-theft complaints tracked by the Federal Trade Commission topped 1.2 million last year, up 19 percent from 2010 and a whopping 800 percent since 2000. And the fraud artists are using new channels and technology that didn't exist 15 years ago including social media, pop-up ads on your computer, and text-message "smishing" scams.
According to Consumer Reports' investigation, available on www.ConsumerReports.org on August 30th and in the October issue of Consumer Reports on newsstands September 4th, two other factors compound this problem. «Read the rest of this article»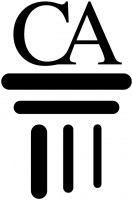 Clarksville, TN – Ten representatives from Clarksville Academy recently attended and/or presented sessions at the iSummit in Atlanta Georgia. iSummit is a conference centered on using Apple or Mac based technology as an integral part of education. Approximately 900 educators were in attendance from 30 different schools located in the United States and additional countries.
Those attending the conference include: Clarksville Academy's Kay Drew, Head of School; Cara Miller, Technology Director; Piper Bell, iCurriculum Infuser; Brittney Rowlett, Challenge Based Learning Director; Erica Coleman, Head of Upper School; Tracy Burkhart, Head of Intermediate School; Debbie Hollis, Arts Chair and iTeam leader; Tecia Hinson, iTeam leader; Hykeem Craft, Upper School English and German Instructor; Frances Traughber, iTeam leader. «Read the rest of this article»
A Craigslist's ad which advertised a baby for sale had Clarksville Police scrambling to locate the seller and the endangered child.

Clarksville, TN – On February 15th, 2012, a concerned citizen called Clarksville Police about seeing a "Baby for Sale" advertisement on Craigslist. The baby was being sold for $850.00.
The case was immediately assigned to Detective Debra Kolofsky for investigation as a possible endangered child. The Tennessee Bureau of Investigation was contacted and worked in conjunction with Detective Kolofsky to track down the source of the ad.
«Read the rest of this article»

Clarksville, TN – Saturday's third annual Joe Heitz Pass and Go event ended with a recent Clarksville High graduate winning a brand new Toyota Yarris.
The event is held to encourage high school students in the Clarksville-Montgomery County School System to take more rigorous advanced placement classes. If students earn a 3, 4, or 5 on the national College Board exam, they are eligible to take part in the car and laptop computer giveaway.
«Read the rest of this article»
Unknowing consumers could pay as much as two to three times more than buying an item outright

Yonkers, NY – A Consumer Reports' investigation found that consumers renting electronics and other appliances from Rent-A-Center and other rent-to-own merchants could pay interest rates of up to 311 percent.
Consumer Reports recently examined offers at several rent-to-own merchants and found that you can easily end up paying two to three times the amount it would cost to buy an item outright from a traditional retailer. CR found deals including a $600.00 computer that would cost nearly $1,900 after less than a year's worth of payments and a $1,000 clothes washer/dryer combination costing $2,700 out of pocket after two and half years at an interest rate of 100 percent.  «Read the rest of this article»

We've been obsessively poring over early Black Friday ads for several weeks now. While we've found many deals to share with you, our electronics team thought these particular bargains might just make it worthwhile to wake up far too early and brave the consumer crowds on the day after Thanksgiving. «Read the rest of this article»

A 24 year old woman was scammed out of a $1,000 in the parking lot of a business on Wilma Rudolph Blvd.  The woman is from Nebraska and travels here at the end of every month for business. 
On July 28th, a little after noon, she parked midway in row 10 of a business' parking lot. As she got out of her vehicle, she was approached by a man who had exited from a grey Dodge Charger; there was a female sitting in the front seat of the Charger and an infant in a child seat in the back.
«Read the rest of this article»