A 24 year old woman was scammed out of a $1,000 in the parking lot of a business on Wilma Rudolph Blvd.  The woman is from Nebraska and travels here at the end of every month for business. 
On July 28th, a little after noon, she parked midway in row 10 of a business' parking lot. As she got out of her vehicle, she was approached by a man who had exited from a grey Dodge Charger; there was a female sitting in the front seat of the Charger and an infant in a child seat in the back.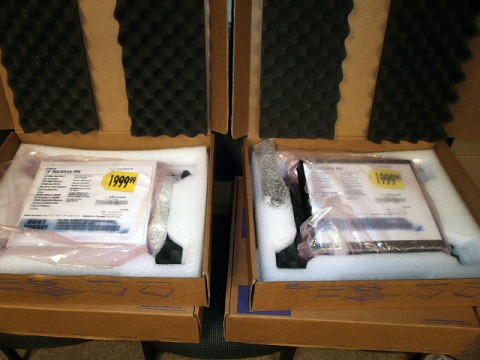 He approached the woman and showed her a laptop.  He told the woman that his girlfriend is a manager at Best Buy and that he had gotten a great deal on some laptops like the one he had. But, now he needed the money more than he needed the laptops.  He said he would sell them to her for $350.00 each. He had four of them in Fed Ex boxes in his car.  He took her to his car, opened two boxes, and she saw what appeared to be two laptops.
One was a black laptop with a Best Buy sales tag of $1999.99 and the other was a white Apple laptop with a $1999.99 price tag on it. They were packaged nicely in plastic bubble wrap in Fedex boxes specifically made for shipping laptop computers.  She called some of her friends and  they all wanted to buy one, so she bought all four of them for $1,000;  she paid cash. The scammer said he would load them into her car.  He loaded them into the car and quickly left. 
After the woman got back to her hotel, she discovered that the "computers" were actually several packages of notebook paper sandwiched between a black notebook binder and a white notebook binder.