Topic: Leo Kryszewski

Clarksville, TN – On October 21st, around 8:00am, Officer Leo Kryszewski clocked a 93 Chevy Caprice heading north on Wilma Rudolph Boulevard, driven by Yolanda Ann Hooks, at 70mph in a 45mph zone. When he stopped the vehicle, he detected the scent of an alcoholic beverage.
Yolanda Hooks said she had been drinking and using cocaine the night before. Hooks was given field sobriety tests, which she performed poorly. Officer Kryszewski checked the status of Hooks' Tennessee driver license and found it to be suspended.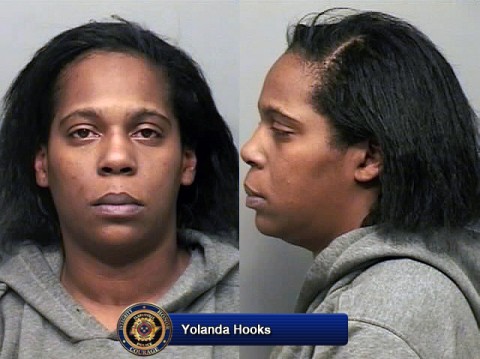 «Read the rest of this article»

Clarksville, TN – On July 24th, 2011 at 6:28pm, Officer Leo Kryszewski responded to a crash with injuries at Hay Market Road and Dunbar Cave Road. The driver, Briana Jnai Ellis,19 was driving a 2008 Honda westbound on Dunbar Cave Road exceeding the posted speed limit of 40 mph (estimates are between 60 and 80 mph) when a vehicle in front of her slowed and started to turn left.
«Read the rest of this article»

Clarksville, TN – Around 11:14am, a motorcycle rider sustained a possible fracture to his arm when a pickup driver turned in front of the motorcyclist.
Raymond Barnes, 28 of Fort Campbell KY, riding a Honda motorcycle was traveling south on Fort Campbell Blvd. Floyd Cooper, 46 of Clarksville, in a GMC Sierra was traveling north on Fort Campbell Blvd.
«Read the rest of this article»

Clarksville, TN – On 12/18/10, around 11:25pm, there was two car crash which sent two to Gateway Hospital. William Glunt, 51 was traveling northbound on Madison Street in a 2000 Saturn SL2. Makenzie Taylor, 22 was traveling southbound on Madison Street in a 2005 Saturn Ion. 
«Read the rest of this article»

Our two latest Police Academy graduates reinforces our claim that we hire quality officers. 
Officers David Sohn and Leo Kryszewski graduated from the Tennessee Law Enforcement Training Academy July 30th.  Both officers distinguished themselves while at the academy. 
«Read the rest of this article»