Topic: Litter
Clarksville Mayor Joe Pitts requests stepped up Enforcement, Cleanups
Clarksville, TN – People who litter Clarksville's streets and roadsides are breaking the law, and Clarksville Mayor Joe Pitts warns that those who do so are subject to citations, fines and even arrest.
"We're seeing an abundance of trash along our streets and roads, and I don't like it," Mayor Pitts said.
«Read the rest of this article»
Nobody Trashes Tennessee

Nashville, TN – The Tennessee Department of Transportation today launched a new litter prevention campaign to help keep trash off Tennessee roadways. The "Nobody Trashes Tennessee" campaign will soon be seen on billboards and commercials, as well as educational programs and anti-litter promotional items.
"From the Great Smoky Mountain region, to the Mississippi River, and every stretch of roadway in between, litter on our highways takes away from Tennessee's natural beauty," TDOT Commissioner John Schroer said. "It's not only an eyesore, but it costs TDOT more than $15 million a year to clean up."

«Read the rest of this article»

Clarksville, TN – Citizens transporting items, such as trash or branches, without securing their loads could face up to $1,000 in fines.
"Unsecured loads could lead to trash flying from vehicles, causing a danger to others driving on the road, not to mention dirtying up the roadways," said Sgt. Mike Leutert of the Montgomery County Sheriff's Office Environmental Enforcement Unit. "The Environmental Enforcement Unit at the Montgomery County Sheriff's Office, along with full support of the Bi-County Landfill, has been strongly committed to keeping our community clean and, in return, safer by enforcing Tennessee's litter laws."
«Read the rest of this article»
Grants awarded through TDOT's Beautification Division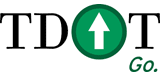 Nashville, TN – As part of the effort to StopLitterT in Tennessee, Governor Phil Bredesen and TDOT Commissioner Gerald Nicely yesterday awarded $3,862,515 in litter grant funds to all 95 counties in Tennessee.
"Each year volunteers pick up almost 25 million pounds of roadside litter in Tennessee alone," said Bredesen. "Litter is an eye-sore, it's costly to clean up and it can be harmful to our environment, but it's totally preventable. These funds will be used by counties across the state to organize their pick-up efforts and conduct educational campaigns to teach children and adults about the importance of keeping Tennessee beautiful." «Read the rest of this article»
Country Super Group Asks Tennesseans to "Show Your Pride" in new Public Service Announcement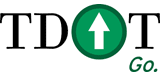 NASHVILLE, TN – If life is a highway, it's a messy one in many parts of Tennessee, so country music super group Rascal Flatts is joining the Tennessee Department of Transportation to ask Tennesseans to do their part to clean it up by adopting a highway.  Rascal Flatts members Gary LeVox, Joe Don Rooney and Jay DeMarcus are featured in a new 30 second public service announcement and on billboards across the state encouraging Tennesseans to "Show Your Pride and Adopt-A-Highway today".  The goal of the campaign is to raise awareness of the volunteer program, encourage more participation and to remind motorists to Stop Litter in Tennessee. 
In the new 30 second PSA, Rascal Flatts guitarist Joe Don Rooney picks up a piece of litter tossed along the side of a roadway and asks, "Think this is no big deal?", as vocalist Gary LeVox remarks, "Think about 12 million pounds of it." «Read the rest of this article»
There's been a lot of talk in the past few weeks about litter, and the high cost in time and funding to clean it up. Those fast food wrappers and non-biodegradable styrofoam cups, soda cans, old rubber tires, pieces of tires, and a sea of cigarette butts carelessly discarded. The litter has been attributed to a level of laziness and a lack of pride among the people living in the Clarksville area.
Maybe, but if so, it is also shared problem, one that plagues many other communities across the country as well. The litter problem is just the surface, one with deepening roots, one that fuels discontent among our populace. A chunk of the problem boils down to a matter of pride and an issue of self-esteem for individuals as well as community. The litter is just a symptom.
We've evolved into a disposable nation with built-in obsolescence. Nothing we buy is built to last and surges in technology render last year's computers, televisions, cars obsolete within months of their acquisition.

We live life on the run, with a generation of youngsters who don't eat anything not wrapped in paper or packaged in little plastic trays, people who never learned table manners because they never eat a meal at a table – dining, kitchen or otherwise. Use it up, toss it out. Recycling optional, or maybe that too is just too much work. Our landfills are sinking and our groundwater becoming toxic under the weight of our excess. The evidence lines the edges of our roadways, pushes against our curbs, a slimy mess of debris seasoned with discarded cigarette butts and paper wrappers. «Read the rest of this article»
What do a shopping cart, two auto tires and a Leaf Chronicle newspaper box have in common? They were picked up today as litter along the shore of the Cumberland River in downtown Clarksville.
All that, along with chairs, buckets, plastic pipe and about 14 bags of trash, were pulled from the shoreline by a team of volunteers who call themselves the "muck pluckers," a volunteer team that braved the high heat, humidity and poor air quality to clean one small part of the city. «Read the rest of this article»