Topic: Lucas Chambers
Clarksville's First Thursday Art Walk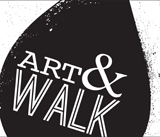 Clarksville, TN – Produced by The Downtown Clarksville Association, Clarksville's First Thursday Art Walk is a free, self-guided tour spanning a 5-block radius that combines visual art, live music, engaging events and more in the heart of Downtown Clarksville.
With 10+ venues, bars and businesses participating each month, the First Thursday Art Walk in Clarksville is the ultimate opportunity to savor and support local creative talent.
«Read the rest of this article»
Clarksville Riverfest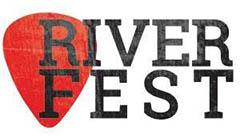 Clarksville, TN – Clarksville's Riverfest kicked off Saturday, September 8th with Rally on the Cumberland, the city's annual canoe and kayak race.
Fourteen boats began the race at the Montgomery County Conservation Club at 8:00am and paddled approximately 6 miles in length on the Cumberland River to McGregor Park.
Participants paddled the Cumberland River for prizes, bragging rights.
«Read the rest of this article»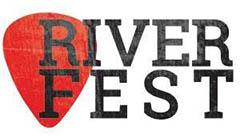 Clarksville, TN – Hundreds came out for the annual Riverfest Juried Art Show at Wilma Rudolph Event Center Thursday night, the official beginning of Clarksville's Riverfest 2018, one of Clarksville's most anticipated events.
Artists of all ages, working in many mediums, were invited to submit their work. Multiple categories allowed for a wide variety of creative expression, and at 6:15pm, this year's awards winners were announced.
«Read the rest of this article»
Clarksville, TN – Riverfest 2017 is shaping up to to be one of the most successful of recent years, (based on attendance) according to Clarksville Parks and Recreation's Robert Rayburn.
"We hear from a lot of people that say we are limited by McGregor Park," Rayburn said. "I think the success of this weekend shows that we can do more. We want this event to keep growing and improving."
«Read the rest of this article»
Clarksville, TN – Riverfest 2017 kicked off Thursday night, September 7th, 2017 with its annual Art Experience, a juried art competition open to people of all ages and experience levels.
Kara Zahn is Clarksville Parks and Recreation's event planning specialist and Art Experience coordinator. "This event was formerly known as Tour D'Art," Zahn said. "For the last three years the different elements have all been combined to create a single event which has been held at the Wilma Rudolph Event Center."
«Read the rest of this article»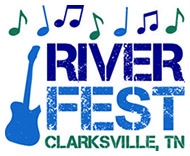 Clarksville, TN – Riverfest Art Experience was a feast for the senses Thursday night. Celtic music by Red River Breeze enticed visitors to drift and dream, and maybe dance a little jig while munching on cheese, grapes, punch and some of the yummiest brownies on the planet.
There were paintings, drawings, photography, multi-media to please almost everyone. I spoke with Brianah Summons about her painting of her favorite animals which included a tiger, a wolf, and a horse all in brilliant colors and could have easily reminded one of carousel animals. Brianah was accompanied by her mother, Cordelia Marroquin who is, I'm sure, the Kenwood High School Senior's best supporter.
«Read the rest of this article»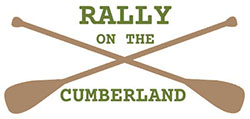 Clarksville, TN – Thrilling, loved it, great event, are just some of the words participants of Saturday's Rally on the Cumberland Canoe and Kayak Race used to describe the event. Everyone crossing the finish line had smiles on their faces and seemed to really enjoy their ride down the Cumberland River.
"We have about 32 participates this year. It is a 5 mile canoe/kayak race from the Montgomery County Conservation Club down to Freedom Point in Liberty Park," stated Clarksville Parks and Recreation Program Superintendent Melissa Adkins. "It's a great way to get people outdoors and to let them see the wonderful waterways that we have here in this county. It's a great event."
«Read the rest of this article»