Clarksville's First Thursday Art Walk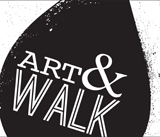 Clarksville, TN – Produced by The Downtown Clarksville Association, Clarksville's First Thursday Art Walk is a free, self-guided tour spanning a 5-block radius that combines visual art, live music, engaging events and more in the heart of Downtown Clarksville.
With 10+ venues, bars and businesses participating each month, the First Thursday Art Walk in Clarksville is the ultimate opportunity to savor and support local creative talent.
The October Art Walk will be held October 4th, 2018 from 5:00pm to 8:00pm at the shops and galleries on Public Square, Franklin Street, and Strawberry Alley.
The participating businesses are listed below as well as a description of the work they will be exhibiting and services they will be offering during the event.
Downtown Artists Co-op (96 Franklin Street)
The DAC is an association of talented local artists and interested patrons dedicated to promoting the visual arts in the Clarksville-Montgomery County area. Our objectives are to sponsor art exhibitions of work by Co-op members and regional artists, to provide continuing support for the Co-op and its membership through the sale of art work, to encourage arts education with outreach programs and scholarship fundraisers, and to develop membership services which directly support the arts community.
Artist Information
The Downtown Artists Co-op (DAC) is proud to host local artist Peggy Bonnington and invited guest artist from Chattanooga, Catherine Norrell.
This months show is entitled NATUREN and will feature a mix of media, including paintings and drawings, collage, and ceramics sculpture.
Bonnington is very excited about combining her work with Cathy's as they both have risen from the similar influences of an older school of well-known regional artists in Chattanooga and North Georgia, with a strong influence of the Appalachian Crafts movement happening in our area and the yearly widely attended Plum Nelly Clothesline Art Show on the back of Lookout Mountain.
Both Bonnington and Norrell have close ties to artists participating in that well-attended show, although the two artists didn't know each other that early. The current annual New Salem Arts Festival grew out of Plum Nelly, as did the Plum Nelly gallery shop in North Shore, Chattanooga. Bonnington is pleased to be bringing our East Tennessee roots and flavor to Clarksville.
This exhibit will be on display the entire month of October 2018. DAC Gallery is located at 96 Franklin Street, in Downtown Clarksville, TN. DAC is Monday – Friday Noon-4:00pm and 9:00am-5:00pm on Saturday. See our website at www.downtownartistsco-op.com or visit us on Facebook for more information.
The Framemaker (705 North Second Street)
For over two decades, The Framemaker has offered a unique selection of frames and art services to the Middle Tennessee area.
Artist Information
Gathering Waves: Stephen Schlegel
The Framemaker proudly presents photography by artist Stephen Schlegel. This exhibit is part of Clarksville's First Thursday Art Walk on October 4th, 2018. An opening reception will be held from 5:00pm to 8:00pm.
The exhibit will remain on display at the Framemaker throughout the month of October during normal business hours (Monday through Friday 10:00am to 5:00pm).
Stephen states: "Gathering waves features images created from long exposure – often longer than thirty seconds. With the shutter open, the camera collects, gathering waves of light. These lazy shutter shots give way to what we are unable to see with our eyes. I strive to reveal the unseen and show the ordinary in a new way".
The Framemaker is located at the corner of North Second Street and Georgia Avenue, across from the Clarksville Academy.
The Roxy Regional Theatre (100 Franklin Street)
Peg Harvill Gallery
For those who enjoy the visual arts, the Peg Harvill Gallery, located just beyond the lobby, hosts twelve shows annually featuring locally and nationally known artisans. Shows generally open the first Thursday of each month for our First Thursday Art Walk.
Artist Information
The Roxy Regional Theatre is proud to host local artist Brandt Hardin in the Peg Harvill Gallery during the month of October.
Brandt Hardin creates his surreal artworks out of his home studio in Clarksville, TN. His exhibit at the Roxy will showcase a variety of recent works including paintings and illustrations which twist the viewers perception and broadens their imagination!
For tickets to and information about our current productions of "The Mercy Seat" and/or "How I Became A Pirate", please visit www.roxyregionaltheatre.org or call the box office at 931.645.7699.
Additional gallery hours are Monday through Friday, 9:00am–2:00pm.
The United Way of Greater Clarksville Region, Inc.
(107 Jefferson Street Suite 1)
Artist Information
United Way has a new home in Downtown Clarksville. We invite you to join us for an Open House and enjoy the collected works of our Signature Artists. The local artworks, commissioned annually for Leadership Society Members, will be available to the public for purchase exclusively at this event.
Showcased artists include : Susan Bryant, Frank Lott, Dan Hanley, Suta Lee, Peg Harvill, Kay Drew, Beverly Parker, Becky Hall, Max Hochstetler, Elke Allen, Debra Sutton, Richard Hogan, Gail Vogel, Wes Nolan, David Smith, Lucas Chambers, Steve Springer, Charles Young, Lacey Gullett, Jessica Fitch and Amber Wallace.
Edward's Steakhouse (107 Franklin Street)
Artist Information
Edward's Steakhouse is proud host local photographer, Ron Jackson, during the October 2018 First Thursday Art Walk.
Ron is a Life- long resident of Clarksville and a graduate of Clarksville High School, Austin Peay State University and LSU Graduate School of Banking. He entered the local banking community in 1973 and has been a Senior Vice President with F&M Bank since 1995.
An Alaskan cruise in 2013 first stirred his interest that has now grown into a passion for photography. His love for the outdoors, wildlife, sunsets and sunrises has only increased as he now attempts to capture these images which surround our daily lives.
Should anyone be interested in any of his photos, please contact him at 931-624-1058 or by email at
Stop in, see the art, listen to Jackson Miller on the piano and enjoy the Thursday night special, 1/2 priced $7.00 appetizers and 2 for 1 draft drink specials.
The Customs House Museum (200 S. 2nd Street)
The Customs House Museum and Cultural Center is Tennessee's second largest general interest museum. It features fine art, history, and children's exhibits.
Artist Information
First Thursday Art Walk
Thursday, October 4th, 5:00pm–7:00pm
The museum is open to the public with free admission as part of Downtown Clarksville's First Thursday Art Walk.
Exhibits:
The Art of Ashley Mintz
October 2nd – October 31st | Planters Bank Peg Harvill Gallery
Nashville artist Ashely Mintz creates colorful mixed media pieces that have exhibited in places such as the Tennessee State Museum and Tennessee State University. Mintz says of her work, "Art, whether it is creating it or enjoying the works of others, is a very healing experience for me. Art is so personal, yet it can speak to anyone. Being an introvert, art has been the thing that has given me a voice." This exhibition is sponsored in part by Nashville Arts Magazine.
Camille Engel: Her Home Tennessee
October 16th – January 2nd | Crouch Gallery
American contemporary realist oil painter Camille Engel is internationally acclaimed and known for her use of rich colors, textures, and intricate detail. This award-winning artist has created a series of paintings themed around the Tennessee State symbols.
In conjunction with the exhibit, the Museum will display 13 student works of art created within the same theme and chosen through a juried process, featuring work from grades 2nd – 10th. The student art competition is sponsored by Jerry's Artarama and Chromatics.
Alan LeQuire: From Clay to Bronze
October 19th – January 6th | Orgain & Bruner Galleries
Alan LeQuire is best known today for his monumental sculptures in Middle Tennessee. "From Clay to Bronze" features works done in terra cotta, bronze, and drawings, and includes the traveling exhibit "Lost Wax Casting".
This exhibit includes clay models, molds, wax castings, and finished bronze sculpture, along with photographs that help to explain the process that was invented in China over 10,000 years ago. Finished works include many of LeQuire's small-scale figure studies. The exhibition promotes the value of traditional practices: studying the human figure and working from life.
Best of Tennessee Craft
August 4th – October 14th | Crouch, Orgain, & Bruner Galleries
The Best of Tennessee Craft Juried Exhibition represents a full range of media from artisans throughout the state. Juror Kathryn Hall reviewed 172 entries to create the show that is on display through October 14th. The awards for this show are sponsored by the Ayers Foundation.
Along with the juried work, the Museum will showcase Tennessee Craft's Master Artist Collection of craft representing the finest work of Tennessee artists. Begun in 2001 to preserve and promote excellence in Tennessee craft for future generations, the collection grows by special invitation to master artists for signature works.
Annual Staff Art
August 3rd – October 28th | The Leaf Chronicle Lobby
See art in a variety of mediums created by the staff of the Customs House Museum & Cultural Center.
Women Painting Women
September 6th – November 20th | Kimbrough Gallery
Seven contemporary women artists from across the United States form this annual exhibition celebrating women. The artists were chosen for their strong and unique styles. Their interpretations within the theme of figurative painting are as diverse as the many types of women in our society. They are consistently creating, teaching, and exploring their medium with grace and respect for the subject matter.
John Baeder: The Scenic Route
September 11th – November 28th | Jostens Gallery
A master of classic Americana, John Baeder is known for his successful photorealistic portrayal of roadside diners and eateries, and nostalgic Americana. This exhibition is sponsored in part by Haynes Galleries.
DBO Gallery (128 N. Second Street)
Artist Information
DBO Gallery is proud to host C.D. Charlton and Tara Swalgren during the October 2018 First Thursday Art Walk.
C.D. Charlton grew up just outside of Nashville in Gallatin, Tennessee. Old Hickory Lake provided an inspiring backdrop to begin creating artwork. Having spent much of his youth in his grandfather's woodshop, it was only natural that Charlton uses wood as his surface medium of choice. His work has a neon-rustic feel built on nostalgia.
Charlton focuses on creating the feeling of a memory, using layers of color to provide those moments of perfection we all hold so close to our hearts. Whether it be a person, place, or pure emotion, he will capture that feeling you so desperately want to revisit.
Roux Americajun Restaurant (125 Franklin Street)
Roux is proud to support the October 2018 First Thursday Art Walk, but will not feature an artist this month. Stop in and grab something to eat as you check out the other galleries located in Historic Downtown Clarksville.
F&M Bank (50 Franklin Street)
F&M Bank is proud support the October 2018 First Thursday Art Walk, but will not feature an artist this month.
Rogate's Boutique (115 Franklin Street)
Rogate's Boutique will be open late and is proud to support the October 2018 First Thursday Art Walk, but will not feature an artist this month.
But, stop in and find something for your Fall wardrobe!
Couture Crush (101 Franklin Street)
Couture Crush is proud to support the October 2018 First Thursday Art Walk. Stop in and find the perfect piece to spice up your wardrobe this Fall during the October First Thursday Art Walk!
Mildred & Mable's (109 Franklin Street)
Mildred and Mable's is proud to support the October 2018 First Thursday Art Walk. Stop in and check out a new look and all of the great gift and clothing options!
Downtown Commons (215 Legion Street)
Downtown Commons- Art Walk Art Project
Join Arts for Hearts Clarksville and our volunteers at the Downtown Commons to celebrate fall. We will be creating a beautiful fall art piece with foil and leaves. Lots of fun creating and loving art together as a community.
This is a free event offered by Arts for Hearts Clarksville a program of the Arts and Heritage Development Council.
Visit our website at www.artsforheartsclarksville.org
We are on Facebook too at www.facebook.com/artsforheartsclarksville
Hot Pita (135 Franklin Street Suite 100)
Hot Pita is proud to support the October 2018 First Thursday Art Walk, but will not feature an artist this month.
Journey's Eye Studio (131 Franklin Street)
Journey's Eye Studio is proud to support the October 2018 First Thursday Art Walk and will be open late! Stop in and find something unique as we get ready to welcome Fall into your home!
Yada Yada Yada Deli (100 Strawberry Alley)
Yada, Yada, Yada Delis is proud to support the October 2018 First Thursday Art Walk but will not feature an artist this month.