Topic: Magnesium
Precise measurements reveal that the exoplanets have remarkably similar densities, which provides clues about their composition.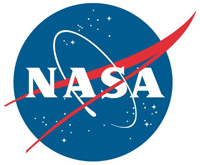 Pasadena, CA – NASA says the red dwarf star TRAPPIST-1 is home to the largest group of roughly Earth-size planets ever found in a single stellar system. Located about 40 light-years away, these seven rocky siblings provide an example of the tremendous variety of planetary systems that likely fill the universe.
A new study published today in the Planetary Science Journal shows that the TRAPPIST-1 planets have remarkably similar densities. That could mean they all contain about the same ratio of materials thought to compose most rocky planets, like iron, oxygen, magnesium, and silicon.
«Read the rest of this article»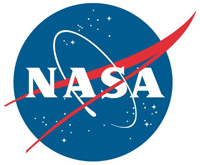 Greenbelt, MD – Observations by NASA's Hubble Space Telescope are showing that the unexpected dimming of the supergiant star Betelgeuse was most likely caused by an immense amount of hot material ejected into space, forming a dust cloud that blocked starlight coming from Betelgeuse's surface.
Hubble researchers suggest that the dust cloud formed when superhot plasma unleashed from an upwelling of a large convection cell on the star's surface passed through the hot atmosphere to the colder outer layers, where it cooled and formed dust grains. The resulting dust cloud blocked light from about a quarter of the star's surface, beginning in late 2019. By April 2020, the star returned to normal brightness.
«Read the rest of this article»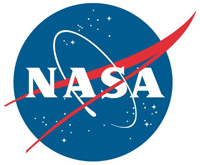 Greenbelt, MD – NASA asks you to imagine slow-motion fireworks that started exploding 170 years ago and are still continuing. This type of firework is not launched into Earth's atmosphere, but rather into space by a doomed super-massive star, called Eta Carinae, the largest member of a double-star system.
A new view from NASA's Hubble Space Telescope, which includes ultraviolet light, shows the star's hot, expanding gases glowing in red, white and blue. Eta Carinae resides 7,500 light-years away.
«Read the rest of this article»
Written by Ann Jenkins / Ray Villard
Space Telescope Science Institute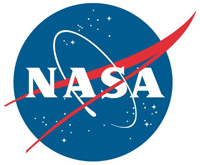 Baltimore, MD – For the first time, scientists using NASA's Hubble Space Telescope have witnessed a massive object with the makeup of a comet being ripped apart and scattered in the atmosphere of a white dwarf, the burned-out remains of a compact star.
The object has a chemical composition similar to Halley's Comet, but it is 100,000 times more massive and has a much higher amount of water. It is also rich in the elements essential for life, including nitrogen, carbon, oxygen, and sulfur.
«Read the rest of this article»
American Heart Association Rapid Access Journal Report
Dallas, TX – Magnesium, an essential element in the human body, may modestly lower blood pressure, according to research published in the American Heart Association's journal Hypertension.
Magnesium is found in whole grains, beans, nuts and green leafy vegetables.
«Read the rest of this article»
Written by Whitney Clavin
NASA's Jet Propulsion Laboratory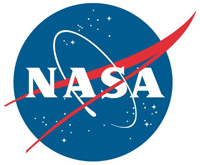 Pasadena, CA – Scientists using NASA's repurposed Kepler space telescope, known as the K2 mission, have uncovered strong evidence of a tiny, rocky object being torn apart as it spirals around a white dwarf star. This discovery validates a long-held theory that white dwarfs are capable of cannibalizing possible remnant planets that have survived within its solar system.
"We are for the first time witnessing a miniature "planet" ripped apart by intense gravity, being vaporized by starlight and raining rocky material onto its star," said Andrew Vanderburg, graduate student at the Harvard-Smithsonian Center for Astrophysics in Cambridge, Massachusetts, and lead author of the paper published in Nature.
«Read the rest of this article»
Written by Guy Webster
NASA' Jet Propulsion Laboratory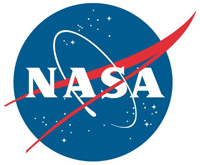 Pasadena, CA – NASA's Curiosity Mars rover used its drill on Tuesday, February 24th to collect sample powder from inside a rock target called "Telegraph Peak." The target sits in the upper portion of "Pahrump Hills," an outcrop the mission has been investigating for five months.
The Pahrump Hills campaign previously drilled at two other sites. The outcrop is an exposure of bedrock that forms the basal layer of Mount Sharp. Curiosity's extended mission, which began last year after a two-year prime mission, is examining layers of this mountain that are expected to hold records of how ancient wet environments on Mars evolved into drier environments.
«Read the rest of this article»
Company is adding more than 150 new jobs to support current and future customer programs
Valley City, OH – Shiloh Industries, Inc. (NASDAQ: SHLO), a leading supplier of lightweighting, noise and vibration solutions, today announced the opening of its Montgomery County, Tennessee, aluminum die casting plant.
The brownfield site was acquired by Shiloh in August of 2013. Shiloh has initiated renovations, upgrades and the addition of new equipment to the facility and estimates it will invest over $20 million along with adding more than 150 new jobs to support future production needs and customer demands. The investment and new jobs will be made over the course of the next five years. «Read the rest of this article»
Written by Michele Johnson
NASA's Ames Research Center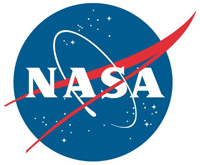 Moffett Field, CA – More than three-quarters of the planet candidates discovered by NASA's Kepler spacecraft have sizes ranging from that of Earth to that of Neptune, which is nearly four times as big as Earth. Such planets dominate the galactic census but are not represented in our own solar system. Astronomers don't know how they form or if they are made of rock, water or gas.
The Kepler team issued a report on four years of ground-based follow-up observations targeting Kepler's exoplanet systems at the American Astronomical Society meeting in Washington. These observations confirm the numerous Kepler discoveries are indeed planets and yield mass measurements of these enigmatic worlds that vary between Earth and Neptune in size.
«Read the rest of this article»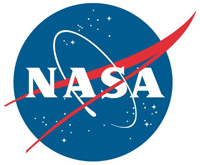 Greenbelt, MD – Heliophysics nuggets are a collection of early science results, new research techniques, and instrument updates that further our attempt to understand the sun and the dynamic space weather system that surrounds Earth.
On August 11th and 12th, 2013, the annual Perseid meteor shower will peak, filling the sky with streaks of light, commonly known as shooting stars. Such visually stunning showers are actually but the tip of the iceberg when it comes to meteoroids slamming into Earth's atmosphere: Some 10 to 40 tons of material of invisible meteoric dust enters the atmosphere from interplanetary space every day.
«Read the rest of this article»