Topic: Martin Luther King Parkway
Clarksville Police Department

Clarksville, TN – On Wednesday, November 21st, 2018 around 6:05pm, Clarksville Police report a Hyundai Sonata driven by a 52 year old female was traveling west on Martin Luther King Parkway (76 Connector) when a 35 year old male pedestrian, wearing dark clothing, was walking south across the westbound lanes of the Martin Luther King Parkway near Economy Drive.
He crossed into the path of the Hyundai and was hit, left the ground crashing into the windshield, over the hood and then came to rest on the roadway.
«Read the rest of this article»
New, lower speed limit will take effect Friday
Clarksville, TN – City of Clarksville says motorists should get prepared for a new 50 mph speed limit on Martin Luther King Parkway/State Route 76 from Exit 11 to Madison Street.
Clarksville Traffic Engineer Chris Cowan said the new speed limit will go into effect at 8:00am on Friday, October 6th, 2017 after all the new signage is in place.
«Read the rest of this article»
Clarksville, TN – Trees and power lines were knocked down by high winds late Thursday and early Friday across the city, while heavy rains forced water over roadways in some low-lying areas.
Emergency management officials said Clarksville saw from 6 to 7.5 inches of rain overnight, and winds with gusts up to 44 mph. The rain was pushing the Red River and the Cumberland River to flood stage. Localized flash flooding was occurring along the creeks and streams that flow into the rivers.
«Read the rest of this article»
Tuesday, August 22nd, 2017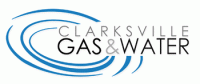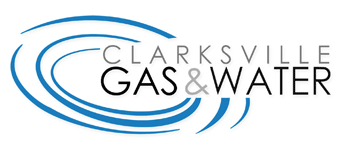 Clarksville, TN – Clarksville Gas and Water has closed a section Rufus Johnson Road to one lane of traffic near the Martin Luther King Parkway intersection at the water storage tank for water main line maintenance.
The road is passable; however, motorists are advised to choose an alternate route to avoid traffic congestion around the work zone.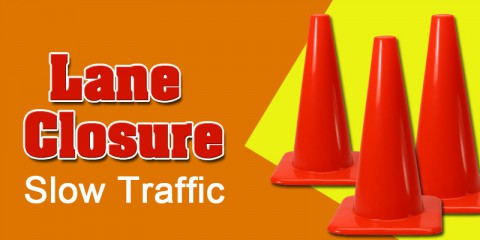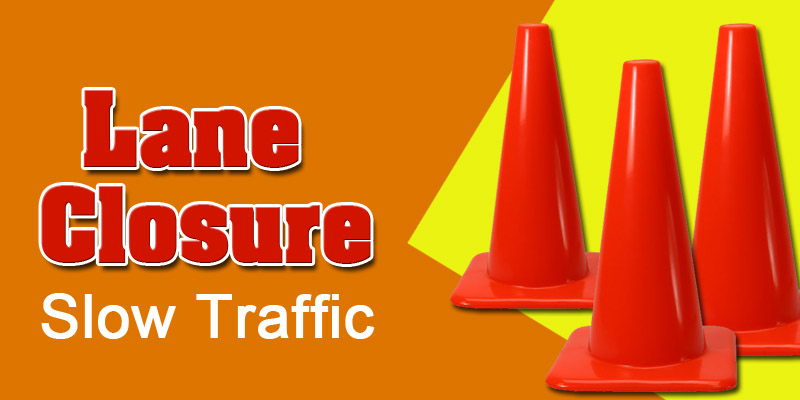 «Read the rest of this article»

Clarksville, TN – Tennessee Highway Patrol is working an overturned Tractor Trailer at I-24 eastbound at mile marker 15. THP is using 41A south as a detour.
The Clarksville Police Department wants to make the public aware that this may cause increase traffic congestion on Madison Street near Martin Luther King Parkway.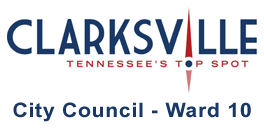 Clarksville, TN – The Clarksville City Council met on a very cold Thursday evening regular session on February 6th. Once again the agenda was rather light.
Ordinance 44 (Parking Meters): The council approved on first reading, the purchase of new parking meters that can use credit cards and a sensor system that detects when a car has arrived or departed for payment/tracking purposes. There will be one hour free parking at these meters with a three-hour limit on parking. I voted yes and the measure passed with no dissenting votes. «Read the rest of this article»

Clarksville, TN – The Fatal Crash Investigators with the Clarksville Police Department are investigating a crash involving a Ford (SUV) and a Hummer at Martin Luther King Parkway(Connector) and Sango Road.
A ten year old juvenile has been taken to Vanderbilt University Medical Center by Lifeflight in serious condition, and a pregnant female has been taken to Gateway Medical Center.
At this time the investigation is on-going and their is no further information that can be released.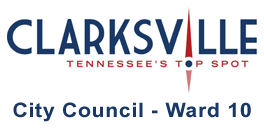 Clarksville, TN – Beyond the usual council reports I write, I usually try to provide information on other happenings in our city. It has been a while since I have done this so I want to catch you up on what is going on.
Topics include: Clarksville Fire Rescue, Clarksville Police Department, Building and Codes Department, East West Corridor and more. «Read the rest of this article»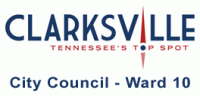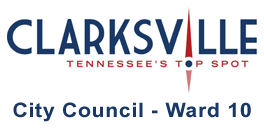 Clarksville, TN – The Clarksville City Council met in its usual first Thursday of the month regular session. It was a light agenda with several items of note.
Ordinance 4-2012-13 — This dealt with sale and use of alcoholic beverages in Clarksville City Parks. It establishes guidelines and permits on the selling and usage of alcoholic beverages at specific park facilities during special events, concerts, festivals, parties, weddings, etc. «Read the rest of this article»

Clarksville, TN – An early morning crash sent one man to Vanderbilt by Lifeflight.
Around 5:46am, a Mercury Cougar driven by Christopher Brown, 21, of Clarksville was traveling west on Martin Luther King Parkway when a Nissan Xterra driven by Daniel O'Connor, 28, of Clarksville made a left turn off of eastbound Martin Luther King Parkway and collided with the Mercury in front of the I-24 westbound on ramp.
«Read the rest of this article»