Topic: Mike Alexander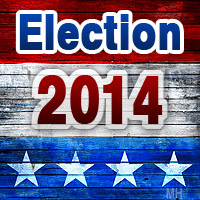 Clarksville, TN – Across Tennessee yesterday, the voters went to the polls to select their representatives for a variety of Federal, State, and Local offices. In Montgomery County voters cast ballots for the Tennessee Governor, U.S. Senator, a Congressman , three Tennessee House seats, the Clarksville City Mayor, and half of the city council seats. Voters also cast ballots on 4 seperate Amendments to the Tennessee Constitution, and a local referendum on allowing retail food stores to offer sell wine in Clarksville; all were approved. Voter turnout was exceptionally low with just 8.09% of the voters choosing to cast ballots in Montgomery county.
In a hard-fought race to become the next Mayor of the city of Clarksville, current Mayor Kim McMillan was reelected with 46.47% of the vote. Challengers Bill Summers and Jeff Burkart split 53.45% of the vote.
«Read the rest of this article»

Clarksville, TN – On September 8th, 2011, around 1:18pm, Lucian Charles Buchholz was taken in custody, without incident, in the Sango Wal-Mart parking lot, 2315 Madison Street.
An anonymous tip was called into 911 about Buchholz being at Wal-Mart and that he was going to get on the interstate and leave the area in a red Ford Explorer. The Tipster did not state which Wal-Mart, so officers headed to all three to look for Buchholz.
«Read the rest of this article»

Clarksville, TN – The Clarksville Police Department is asking for the public's assistance to identify a suspect in a robbery which occurred on February 21st, 2011 around 9:00pm at the  House of Brews, 1920 Madison Street. The robber entered the business, pointed a shotgun at the clerk, demanded money, and left the store after receiving money. «Read the rest of this article»

Clarksville, TN – On October 22nd, 2010, around 3:39pm, officers responded to a bank robbery at the First Federal Savings Bank, 2070 Wilma Rudolph Blvd.
When officers arrived they were told a male entered the bank through the doors located on the Wilma Rudolph side of the building, walked up to a teller window, and demanded money; there was no weapon displayed when the man approached the teller window.
«Read the rest of this article»

Clarksville, TN – A husband and wife went to jail after a Detective's investigation unveiled that the couple filed a false report with Police.
On October 11th, 2010 around 5:12am, officers were called to 2395 Loupin Drive in response to a man being shot during a home invasion. Heather Jackson said that she was in the shower and a heard a "pop" and after exiting the bathroom, she saw an unknown male run out of the back door.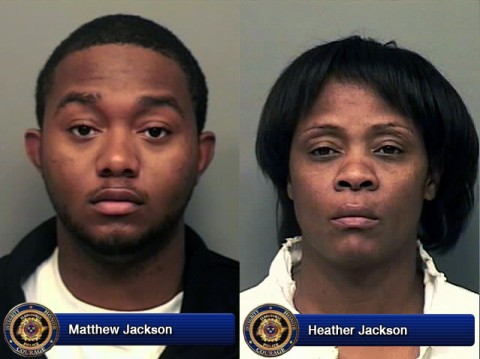 «Read the rest of this article»