Topic: Mike Frost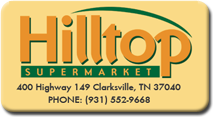 Clarksville, TN – On Saturday, May 6th, 2017, Hilltop Supermarket held the 2nd annual Dwayne Byard Memorial BBQ Cook Off. The weather was cool, with a slight breeze. It was just a wonderful day for the event.
Upon arriving at Hilltop, your senses were bombarded with the smell of great BBQ cooking.
The cook off was held in honor of Dwayne Byard who past away two years ago. Proceeds from the event went towards a scholarship fund for Dwayne's grandchildren.
«Read the rest of this article»
Cunningham, TN – On Saturday, July 30th, 2016 Montgomery County Highway Supervisor Mike Frost talked at the 108th annual Lone Oak Picnic put on by the Central Civitan Club.
"My name is Mike Frost and I am the Montgomery County Highway Supervisor. I would like to thank everyone for allowing me to serve them in that capacity. I would also like to thank everyone for their past and present support," Frost said.
"I am unopposed this year but I would appreciate your vote of support." stated Frost.
«Read the rest of this article»
APSU Sports Information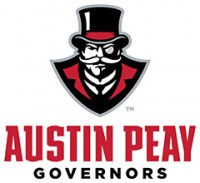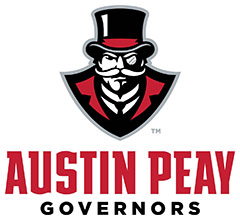 Clarksville, TN – Governors and Chamber Community Golf Classic and Partner Celebration Dinner is Friday and pairings have been announced for the one-day, three-course tournament.
The event, which has seen APSU Athletics and the Clarksville Chamber of Commerce combined their two tournaments, will be played Friday at the Clarksville Country Club, Swan Lake Golf Course and The Links at Novadell in Hopkinsville, KY.
The shotgun start for the four-player, best-ball scramble is 10:30am at the three courses.
«Read the rest of this article»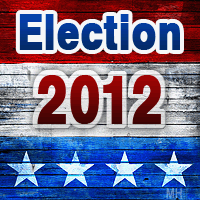 Clarksville, TN – As voting districts came to a close yesterday, one thing was evident; Montgomery County voter turnout exceptionally low, with just 7.06% of registered voters turning out to do their civic duty. 3,947 people early voted, or cast an absentee ballot; with just 2,897 people voting on election day.
Clarksville Online polled voter turnout at six random districts yesterday afternoon. District 6B at Bethel Baptist Church had 34 voters as of 2:00pm. District 4A at Montgomery Central Middle School had 107 voters by 2:00pm. District 5A at Smith School had 45 voters at 2:40pm. District 6A at Cumberland Heights School had 109 voters by 2:45pm. District 4B at the Old Jostens Building had 49 voters as of 3:05pm.
«Read the rest of this article»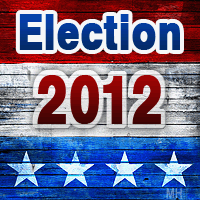 Cunningham, TN – The 104th Lone Oak Picnic was held Saturday, July 28th by the Central Civitan Club at the Civitan Building on Alonzo Place. The Lone Oak Picnic has a long standing tradition of candidates running for election giving speeches during the event. Clarksville Online videoed each candidate's speech for those unable to attend.
The Lone Oak Picnic is always the last Saturday in July. This is also the last weekend before the state primary election which makes it a great opportunity for the candidates to get in front of voters one last time.
«Read the rest of this article»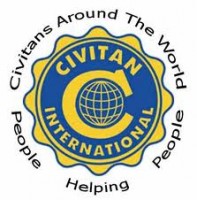 Cunningham, TN – On Saturday, July 30th the Central Civitan Club held their 103rd annual Lone Oak Picnic. It is a place to gather to socialize, enjoy some great food, and to learn about the issues facing our community.
Everyone was kicking back, and relaxing as they enjoyed the gospel, country and bluegrass entertainment. The car show is always a hit. There was even inflatables and a train for the kids.
«Read the rest of this article»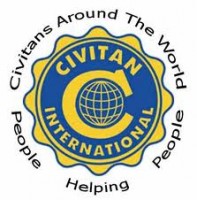 For the over 100 years  the Lone Oak Community in Southern Montgomery County Tennessee have gathered together each year to hear from political hopefuls before the August election.  In addition to the political speeches attendees enjoy delicious barbecue, a beauty contest, and live music. But most importantly of all this is a event that binds the community together. The musical acts featured included the Ward Family and the Yours Truly family singing Gospel music.
«Read the rest of this article»
The Clarksville-Montgomery County "League Of Voter Empowerment" (L.O.V.E.), a not-for-profit voters club, and its President, Terry McMoore have endorsed the following candidates listed below for the August 7, 2008 Primary Election. The candidates were selected during the monthly L.O.V.E. breakfast meeting.

Mission Statement: We will endorse and vote for the candidates that we believe best support our agenda and we will work to vote out the elected officials that we know do not have the best interest of their constituents in mind.
During the last election season nine candidates on the ballot endorsed by L.O.V.E. won their races and are still representing their constituency today. We encourage everyone to register to vote and then to cast your vote on Election Day because your vote is your voice! «Read the rest of this article»