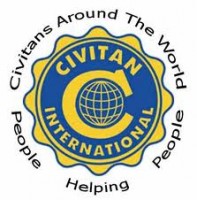 For the over 100 years  the Lone Oak Community in Southern Montgomery County Tennessee have gathered together each year to hear from political hopefuls before the August election.  In addition to the political speeches attendees enjoy delicious barbecue, a beauty contest, and live music. But most importantly of all this is a event that binds the community together. The musical acts featured included the Ward Family and the Yours Truly family singing Gospel music.
Elected officials who have attended or supported the Lone Oak Picnic this year included:
Congresswoman Marsha Blackburn; State Senator Tim Barnes; State Representatives Curtis Johnson, Philip Johnson, & Joe Pitts; Montgomery County Mayor Carolyn Bowers; Sheriff Norman Lewis; County Trustee Brenda Radford; County Highway Supervisor Mike Frost; County Assessor of Property Betty Burchett; Montgomery County Clerk Kellie Jackson; Register of Deeds Connie W. Bell; County Commissioner for District 6 Dalton Harrison; County Commissioner for District 4 Benny Skinner; District Attorney John W. Carney Jr.;  Public Defender Roger E. Nell; General Sessions Court Judge Sissy Rankin & Ray Grimes; Circuit Court Chancellor Laurence M. McMillan Jr., Circuit Court Judges John Gasaway, Ross Hicks, & Mike Jones;  Circuit Court Clerk Cheryl Castle
Candidates included:
Greg Rabidoux candidate for U.S. Congress District 7; Brent Ramsey candidate for the 68th House District, Montgomery County Mayor Candidate Curt Mize; Montgomery County Sheriff Candidate Tyler Barrett, General Sessions Court and Juvenile Court Judge Candidate Merriel Bullock Neal; Ken Gobles who is running for General Sessions Judge;   Arnold Hodges candidate for County Commissioner for District 4; and Carol Smithson who is running for School Board District 2,
Due to other obligations earlier in the day we arrived shortly after 1:00pm, and as such missed many of the political speeches.  However we were able to visit with the candidates who were still on hand including:
District 4 County Commission candidates including Mark Riggins and Benny Skinner.
General Sessions Court and Juvenile Court Judge Candidate Merriel Bullock Neal
Brenda Radford who is running unopposed for the Montgomery County Trustee
Greg Rabidoux who is running against Marsha Blackburn for the 7th Congressional District of Tennessee.
The event has been sponsored by the Central Civitan Club since 1975. They use the money raised to support scouting in our community, to provide financial assistance to burn out victims, and to support education through scholarships and funding educational  and extracurricular activites at the Southern  Montgomery County Schools.  The sponsorship of the Lone Oak Picnic is just one of the way the club raises funds to support their many charitable projects.
Photo Gallery