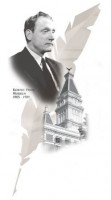 So you want to be a writer? You have a manuscript or two stored on your hard drive or maybe even three boxes of a self published piece that didn't quite take off like you had wanted? Now what? Do you need an agent to sell your work? How do you find the right one? Once you have an agent is that all you need? What does an agent do?
All of these questions were answered by two men that were in attendance at the Clarksville Arts and Heritage Writers Conference.
Gordon Warnock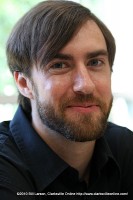 When Gordon Warnock found himself writing story ideas in the margins of his Chemistry notes he began to realize that his path in life was not perhaps the degree in biology that he was pursuing but truly a life as a writer. With a change of focus and a  B.A  in Creative and Professional writing Gordon took it upon himself to learn the ins and outs of the writing "industry" and became a literary agent. He is now working under Andrea Hurst Literary Management group out of Sacramento, Ca.
Gordon was available for the Arts and Heritage Writer's Conference this past weekend. He took time to meet with anyone (and everyone) who had questions or ideas concerning their writing and breaking into the business of writing. He patiently listened to each person that signed up for an appointment with him. He would brainstorm and encourage the aspiring writers and offered what many who do not take the time to attend such conferences fail to receive and that is one one one time with a literary agent. Getting this type of personal attention is not something all writers can just walk into. When you attend writers conferences you not only get to workshop and network with other writers you get an insider's perspective on how to do exactly what you want to do with your work.
For those reading this article that did not have the chance to attend the writer's conference this year, shame on you. However, you can still receive an important piece of advice from literary agent Warnock:
Perhaps the two best qualities you will need as a writer is Patience and Persistence.
Warnock also adds that another mistake writers that are just starting out make is not seeing a writing project through completion
Do not work diligently on a piece of work only to rush it in the final stages. Stick with it.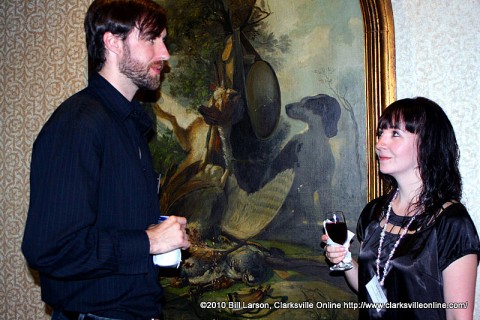 Chuck Sambuchino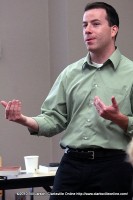 Chuck Sambuchino who lead two workshops over the weekend echoed this piece of advice.
The single most important piece of  writing advice I can give is: put down the remote control. In other words, make time for your writing. The success you will have writing is directly  proportional to the time you put in. There are success stories every day, with people getting novels and books published. But to break out,you need determination, hard work and time
Chuck Sambuchino is not an agent but an editor who specializes in agents and has work such as Writer's Digest Books and has two annual resource books Guide to Literary Agents as well as Screenwriters and Playwright's Market under his belt and assisted in editing the most current issue of Writer's Market 'The Most Trusted Guide to Getting Published". When he is not moonlighting in an  rock cover band he himself is writing. Sambucino is an aspiring screenwriter and author of soon to be released humor book "How to Survive a Garden Gnome Attack." Due out September 7th under 10 Speed Press.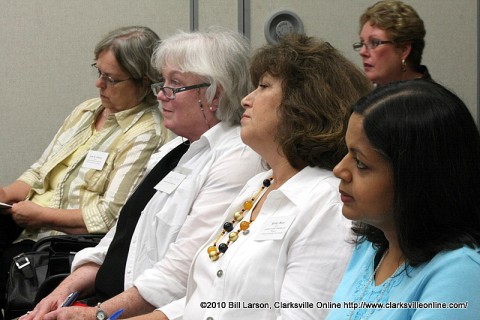 Sambuchino knows a bit about working hard and persistence. He took a ground level entry job as an editorial assistant for The Community Press (later merged into The Cincinnati  Enquirer) just to write.Eventually he was able to move into a job as a reporter and began to build his platform brick by brick using dedication coupled with an eye for good writing. Sambuchino is a self made man who has learned to seek out what you want to, put yourself in the position to do it, then get it done. "So many times writers come to these conferences,meet agents and never do anything with it."
So do you need an agent if you want to publish a book? "Yes!", Sambuchino said in his Friday afternoon workshop "Everything you need to know about Agents."  An agent knows what Publishing house will best fit your work as well as represent you and help navigate you through the process of getting your book out there. However you must ask yourself "Is it (your work) small in size? Is it small in scope?" before choosing to represent yourself and self publish.
For more information
If you missed the conference this weekend but still have questions about the process of editing and finding an agent you can visit Chuck's blog :http://www.guidetoliteraryagents.com/blog/ for everything from writing query letters, proposals, to new agencies, the financial end of things and the pressing question "What's up with that rock cover band?"
If you have done your work and are now ready to start looking for an agent you can find Gordon Warnock and other literary representatives at http://www.andreahurst.com/literary-management/about/
The outlook is bright for you if you want to become a published fiction or nonfiction writer. Good writing will sell itself. You just have to write it.