Topic: Beth britton
Springfield, TN – The Robertson County Players presents "Butterflies are Free" a romantic comedy by Lenard Gershe. Travel back to the "groovy" days of the 1960's and visit with Don Baker,(Joshua Webb) a young blind man who has just moved out on his own for the first time.
Just when he thinks life may be settling down after his first love walks out on him, his free-spirited hippie neighbor Jill Tanner (Beth Britton) invites herself in to his apartment and into his life. For the first time, Don is living and experiencing freedom. That freedom is quickly interrupted when his over protective mother (Jan Hendon) drops in unannounced on Don and Jill. «Read the rest of this article»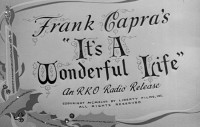 "It's a Wonderful Life A Live Radio Play" by Joe Landry  performed in the style of an old time radio performance, complete with live sound effects and classic radio style music and jingles. It's just the kind of good, clean family entertainment that Connie Smith, and Danny Atchley are bringing to the community of Springfield,TN via The Robertson County Players!
Great attention to detail has been made when putting together this production. The year is 1946. Radio announcer Freddy Filmore  (played by Steve Smith) is bringing together his all-star cast for a Christmas Eve live radio performance of "It's a Wonderful Life".
«Read the rest of this article»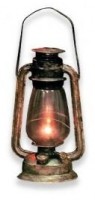 With just a couple of weeks left in the month of October you still have time to plan that perfect, memorable Fall Family event. If money is tight from all the Fall festivals and pumpkin patches, why not try out a free event this week at Port Royal's State Historic Park.
For the 3rd year in a row Port Royal State Historic Park will be hosting its largely attended and popular "Port Royal by Lantern Tour". Take a guided lantern tour through one of the park's newly opened nature trails and hear mysterious accounts of Port Royal's past told by reenactors portraying actual past living residents of the town.
«Read the rest of this article»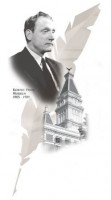 So you want to be a writer? You have a manuscript or two stored on your hard drive or maybe even three boxes of a self published piece that didn't quite take off like you had wanted? Now what? Do you need an agent to sell your work? How do you find the right one? Once you have an agent is that all you need? What does an agent do?
All of these questions were answered by two men that were in attendance at the Clarksville Arts and Heritage Writers Conference. «Read the rest of this article»
Dunbar Cave held their annual Spring Fling on Saturday May 9th.  Despite the rainfilled beginning, hundreds came out to attend guided nature hikes, see live birds of prey (Raptors), reptiles, and other rescued wildlife.
Over the course of the day's events, visitors took hikes, pausing to look at wildflowers or spot birds along with the general trekking. They learned about bluebirds, backpacking and many other things. Dozens of enthusiastic volunteers helped set up and take down equipment for the event, which was sponsored by the Friends of Dunbar Cave, the Warioto Audubon Chapter, Tennessee Trails Association and TN Wildlife Resources Agency.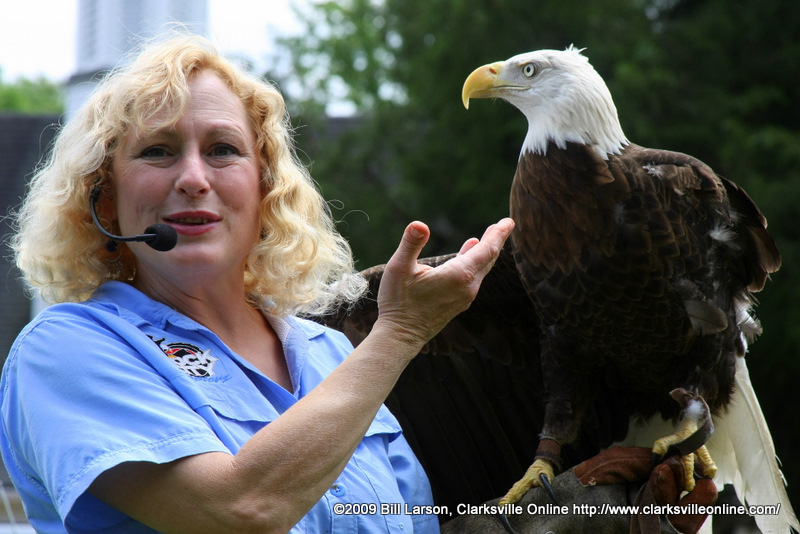 Save Our Raptors is a yearly treat at spring fling. Having the opportunity to see these birds of prey up close up is a thrill for everyone who attends. While teaching the crowd about Raptors they flew them back and forth over the crowd's heads. One gentleman even received a gentle pat on the top of his head by the wing of a Casey the Vulture. «Read the rest of this article»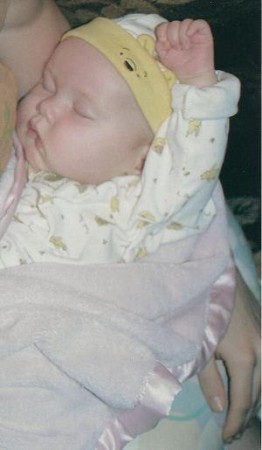 I still remember the first night I used the pink blanket. Elle-Girl was just a bit of a thing, barely two months old and was all wrinkly and fresh smelling from a nightly sponge bath. I laid her out on her changing table and rubbed her down with smooth lavender lotion. Next, I dressed her in new cotton pajamas and was ready to settle her down to sleep. On my way out of her bedroom, I picked a blanket off of the top of the neatly folded collection of baby blankets all given to us by family and friends before Elle-Girl was born.
This particular blanket was given to us by her Great-Grandmother.
The blanket was trimmed in pink satin and the blanket itself was of the softest flannel. It smelled of Ivory baby detergent and was so supple and flowy from never haven been used that it just enveloped our small little girl wrapping her in warmth and comfort. After nursing that night Elle-Girl drifted off into the deepest of sleep, (However, still not deep enough to sleep through the night) I decided that a child must have a blankie all their own to offer them years of comfort and I gave that particular blanket official "blankie rights". «Read the rest of this article»
Beth Britton, a columnist for Clarksville Online,  has been asked to write a weekly column for the new site, Christian HomeKeeper Network.
"This website is a great place for women to go and be encouraged and to get to know other women with similar interests. I am excited to be joining with the other excellent writers in contributing to this site."
— Beth Britton
In additions to her periodic essay on our site, you can read Beth's  weekly postings at my personal on site blog http://christianhomekeeper.org/ravens-nest/ «Read the rest of this article»