Topic: Montgomery County Tennessee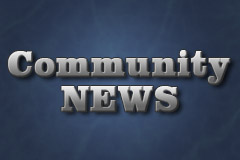 Clarksville, Tn —With the deadline less than three months away, tnAchieves needs an additional 5,000 volunteer mentors across the state to support TN Promise applicants from the Class of 2020. Locally, Montgomery County still needs 148 mentors to meet student demand.
Mentors spend one hour a month assisting students as they transition from high school to college. They remind students of important deadlines, serve as a trusted college resource and, most importantly, encourage students to reach their full potential.
«Read the rest of this article»


Clarksville, TN – The City of Clarksville held their 55th Annual Lighted Christmas Parade on Saturday, December 6th, 2014. The theme for this year was "A Storybook Christmas".
The parade is hosted by the City of Clarksville and Montgomery County Government, and made possible by the support of Agero and other sponsors.
«Read the rest of this article»
Montgomery County, TN –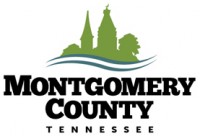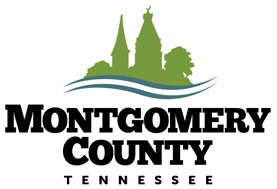 The annual Montgomery County Volunteer Fire Service Awards Dinner was held Thursday, November 13th at the William O. Beach Civic Hall.
Louie Leftwich was given the high honor of being selected as the Overall Firefighter of the Year for 2014. Louie has been a volunteer firefighter since 1987 with the Cunningham Volunteer Fire Service.
«Read the rest of this article»
Hankook Tire broke ground for the new Tennessee Plant as the first U.S.-based production facility, expected to be completed by 2016.


Clarksville, TN – Hankook Tire, the leading and one of the fastest growing tire companies in the world, held a groundbreaking ceremony today for its new United States plant based in Clarksville, Tennessee.
The Tennessee Plant is Hankook Tire's eighth global production base and the first U.S.-based facility. Tennessee Governor, Bill Haslam and various local and state officials as well as media representatives.
«Read the rest of this article»
Clarksville, TN – This November, Austin Peay State University will partner with Montgomery County and the Clarksville-Area Chamber of Commerce to honor the veterans and military-affiliated individuals who live, study and work in this community.
The University is tailoring its 2014 Homecoming Celebration that month to include the military theme "Gov Strong," creating a week long community and university celebration for local veterans. Both entities will host several events during the first week of November, culminating in a joint Homecoming/Veterans Day Parade through downtown Clarksville and campus at 10:00am on November 8th.
«Read the rest of this article»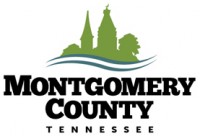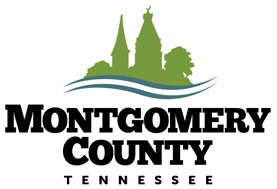 Montgomery County, TN – Last week, two Montgomery County public health employees, Joey Smith and Charlene Haynes, were recognized at the Tennessee Public Health Association's 71st annual conference in Franklin, TN.
Charlene Haynes was awarded the R. H. Hutcheson, Sr., MD Award. This award is presented to a person in the field of public health who has made outstanding contributions to public health throughout their career, over a period of several years. This is considered the association's highest award. Charlene served the Montgomery County Health Department for several years before accepting her current position as Regional Nursing Supervisor for the Tennessee Department of Health.
«Read the rest of this article»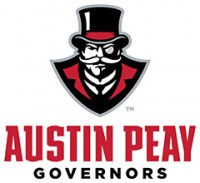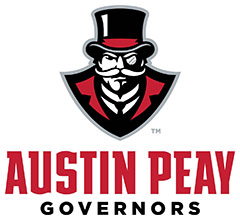 Clarksville, TN – On Saturday the community gathered on Austin Peay State University to attend the ceremonies opening the brand new APSU Governors Football Stadium. The new world-class facility replaces a 68 year old stadium originally built in 1946 as the Clarksville Municipal Stadium.
The new stadium cost $19 million, and has four levels, with most of the offices and dressing rooms, as well as a training room, on the first floor. On the second floor, there will be meeting rooms and an additional weight room. Fans on levels 3 and 4 will find the amenities of club seating and skyboxes – new features to the stadium. The skyboxes are tiered stadium-type seating with up to 22 seats per viewing room. In addition, each skybox has a bar with locations for bar stools, tables and chairs to seat four to six people.
«Read the rest of this article»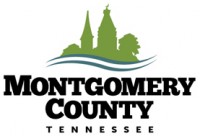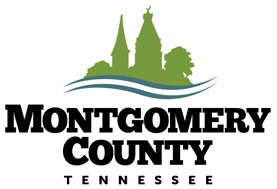 Montgomery County, TN – Bi-County Solid Waste Management, in conjunction with the Tennessee Department of Environment and Conservation, will host a Household Hazardous Waste Collection Day on Saturday, September 13th from 8:00am to 1:00pm at the transfer station parking area, located at 1230 Highway Drive.
The collection site will accept items such as household cleaners, herbicides, pesticides, gasoline, transmission fluid, pool chemicals, etc. This event is established to protect the environment and sanitation workers by keeping these items out of the regular trash and landfill. «Read the rest of this article»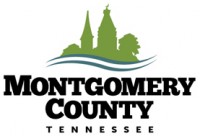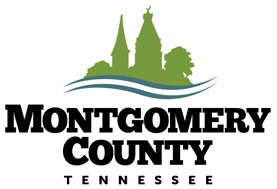 Montgomery County, TN – On Wednesday evening at the Clarksville-Montgomery County courthouse citizens and recently elected officials gathered to attend a reception and swearing in ceremony.
Retired Judge John Peay administered the oath of office seating the county officials Jim Durrett as Montgomery County Mayor, John Fuson as Sheriff, John W. Carney Jr. as the District Attorney General, Kellie Jackson as County Clerk, Erinne J. Hester as Assessor of Property, Connie Gunnett as the Register of Deeds, Brenda Radford as County Trustee,
«Read the rest of this article»


Montgomery County, TN – The latest business to complete requirements for Clarksville-Montgomery County Green Certified and host a Green Ribbon Cutting is Agero.
City of Clarksville Mayor Kim McMillan and Montgomery County Director of Administration, Phil Harpel, filling in for Mayor Carolyn Bowers, were there to congratulate the company for their work.
«Read the rest of this article»