Topic: MRI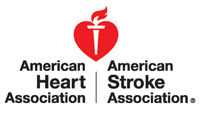 Dallas, TX – An advanced Magnetic Resonance Imaging (MRI) brain scan analysis in patients with stroke-related, small vessel disease helped predict problems with thinking, memory and even dementia, according to new research published in Stroke, a journal of the American Stroke Association, a division of the American Heart Association.
«Read the rest of this article»
Dallas, TX – According to new research in the American Heart Association's journal Hypertension, while seeking new treatments to slow the progression of Alzheimer's disease, researchers found the blood pressure drug nilvadipine increased blood flow to the brain's memory and learning center among people with Alzheimer's disease without affecting other parts of the brain.
«Read the rest of this article»
American Stroke Association Meeting Report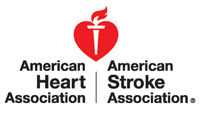 Houston, TX – Stroke patients receiving clot-busting medications before arriving at the hospital have a lower risk for disability afterward, according to research presented at the American Stroke Association's International Stroke Conference 2017.
Researchers analyzed results from 658 stroke patients who were treated with tPA – a drug that dissolves blood clots. About half of the participants received the clot-busting drug at the hospital, and half received it while still in the ambulance.
«Read the rest of this article»
Tennessee Representative Curtis Johnson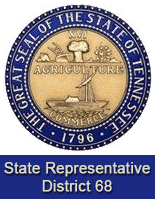 Nashville, TN – The 2016 session of the 109th General Assembly reconvened on Capitol Hill this week to begin work on a number of important issues facing Tennessee. I was pleased to officially be named as Chairman of the House Finance, Ways and Means Subcommittee.
On Monday, the Brig. Gen. Wendell H. Gilbert Tennessee State Veterans Home was officially opened with a ribbon-cutting ceremony attended by Governor Bill Haslam. This project was years in the making, and I am pleased that it is finally opened to serve our veterans.
«Read the rest of this article»
American Heart Association Meeting Report
Orlando, FL – A new 3D computer modeling system may significantly improve a surgeon's ability to select the best sized donor heart for children receiving heart transplants, according to research presented at the American Heart Association's Scientific Sessions 2015.
Transplant centers currently assess compatibility of a potential donor heart by comparing the donor weight to the recipient weight and then picking an upper and lower limit based on the size of the patient's heart on chest X-ray. But the assessment is not precise and variations in size and volume can have a major effect on the recipient's outcome.
«Read the rest of this article»
Researchers Estimate at Least Two Percent of All Future Cancers in the U.S. Will Stem from CT Scans Alone – That's Approximately 29,000 Cases and 15,000 Deaths Per Year

Yonkers, NY – X-rays have been used for almost 120 years and computed tomography, or CT scans, were introduced in the 1970's. These newer scans allow doctors to see with unprecedented precision the inner workings of the human body through the use of multiple X-ray images.  Their use has grown from fewer than 3 million per year in 1980 to more than 80 million today.
CT scans emit a powerful dose of radiation, in some cases equivalent to about 200 chest X-rays, or the amount most people would be exposed to from natural sources over seven years.  «Read the rest of this article»
Chicago, IL – An experimental 3-dimensional printed model of the heart may help surgeons treat patients born with complicated heart disorders, according to research presented at the American Heart Association's Scientific Sessions 2014.
Most heart surgeons use 2D images taken by X-ray, ultrasound and MRI for surgical planning. However, these images may not reveal complex structural complications in the heart's chambers that occur when heart disease is present at birth (congenital heart defects), as opposed to developing later in life within a structurally normal heart. «Read the rest of this article»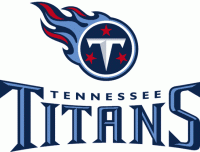 Nashville, TN – Tennnessee Titans quarterback Jake Locker was injured in the third quarter against the New York Jets Sunday. After being carted off the field, Locker spent the night in the hospital after undergoing tests.
On Tuesday, a second MRI was performed that showed no damage to Locker's hip. «Read the rest of this article»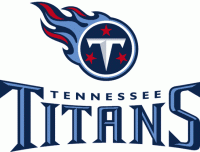 Nashville, TN – At a press conference Monday afternoon, September 30th, Tennessee Titans head coach Mike Munchak said that quarterback Jake Locker was home resting after spending the night in the hospital. Locker's hip was injured during the Titans 38-13 win over the New York Jets Sunday.
Munchak stated that Locker's hip was swollen and his right knee sprained. Locker has been ruled out of this Sunday's game against the Kansas City Chiefs. Ryan Fitzpatrick will lead Tennessee this weekend.
«Read the rest of this article»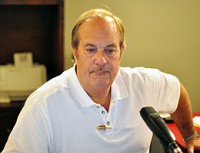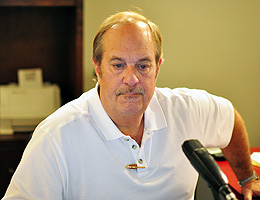 Clarksville TN – I've been dealing with a terrible back problem for the last month. I can unfortunately sympathize with those of you who have had a similar experience. It has been the most excruciating pain I've ever had to deal with, and I've been through two hip replacements.
While trying to get to the bottom of my problem, I found myself unable to withstand an MRI. The pain was too great.  So, my doctor recommended I go to the emergency room where I could get immediate treatment for the pain, and we would try another MRI the next day.
I did NOT want to go to that hospital. «Read the rest of this article»