Topic: NASA's Chandra X-ray Observatory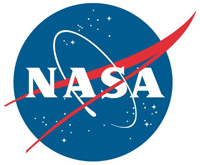 Pasadena, CA – What remains of the star that exploded just outside our galaxy in 1987? Debris has obscured scientists' view, but two of NASA's X-ray telescopes have revealed new clues.
Since astronomers captured the bright explosion of a star on February 24th, 1987, researchers have been searching for the squashed stellar core that should have been left behind. A group of astronomers using data from NASA space missions and ground-based telescopes may have finally found it.
«Read the rest of this article»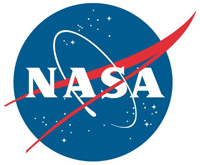 Washington, D.C. – NASA says the mystery surrounding the whereabouts of a supermassive black hole has deepened.
Despite searching with NASA's Chandra X-ray Observatory and Hubble Space Telescope, astronomers have no evidence that a distant black hole estimated to weigh between 3 billion and 100 billion times the mass of the Sun is anywhere to be found.
This missing black hole should be in the enormous galaxy in the center of the galaxy cluster Abell 2261, which is located about 2.7 billion light years from Earth.
«Read the rest of this article»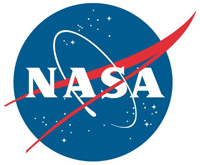 Washington, D.C. – A black hole is an astronomical object with a gravitational pull so strong that nothing, not even light, can escape it. A black hole's "surface," called its event horizon, defines the boundary where the velocity needed to escape exceeds the speed of light, which is the speed limit of the cosmos. Matter and radiation fall in, but they can't get out.
Two main classes of black holes have been extensively observed. Stellar-mass black holes with three to dozens of times the Sun's mass are spread throughout our Milky Way galaxy, while supermassive monsters weighing 100,000 to billions of solar masses are found in the centers of most big galaxies, ours included.
«Read the rest of this article»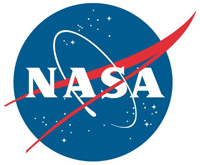 Greenbelt, MD – NASA says that as nuclear fusion engines, most stars live placid lives for hundreds of millions to billions of years. But near the end of their lives they can turn into crazy whirligigs, puffing off shells and jets of hot gas.
Astronomers have employed Hubble's full range of imaging capabilities to dissect such crazy fireworks happening in two nearby young planetary nebulas. NGC 6302 is dubbed the Butterfly Nebula because of its wing-like appearance. In addition, NGC 7027 resembles a jewel bug, an insect with a brilliantly colorful metallic shell.
«Read the rest of this article»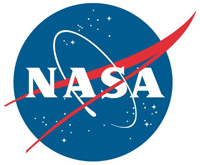 Huntsville, AL – Astronomers have caught a black hole hurling hot material into space at close to the speed of light. This flare-up was captured in a new movie from NASA's Chandra X-ray Observatory.
The black hole and its companion star make up a system called MAXI J1820+070, located in our Galaxy about 10,000 light years from Earth. The black hole in MAXI J1820+070 has a mass about eight times that of the Sun, identifying it as a so-called stellar-mass black hole, formed by the destruction of a massive star. (This is in contrast to supermassive black holes that contain millions or billions of times the Sun's mass.)
«Read the rest of this article»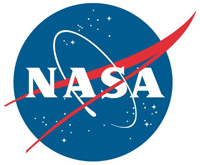 Huntsville, AL – NASA reports that astronomers may have discovered a new kind of survival story: a star that had a brush with a giant black hole and lived to tell the tale through exclamations of X-rays.
Data from NASA's Chandra X-ray Observatory and ESA's XMM-Newton uncovered the account that began with a red giant star wandering too close to a supermassive black hole in a galaxy about 250 million light years from Earth. The black hole, located in a galaxy called GSN 069, has a mass about 400,000 times that of the Sun, putting it on the small end of the scale for supermassive black holes.
«Read the rest of this article»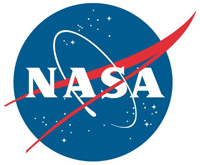 Washington, D.C. – Across NASA's many missions, thousands of scientists, engineers, and other experts and professionals all over the country are doing what they do best, but now from home offices and via video conferencing.
With most personnel supporting missions remotely to keep onsite staff at a minimal level in response to Coronavirus (COVID-19), the Agency is moving ahead strongly with everything from space exploration to using our technology and innovation to help inform policy makers.
«Read the rest of this article»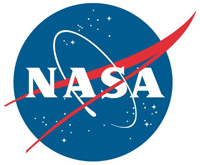 Greenbelt, MD – Astronomers have found the best evidence for the perpetrator of a cosmic homicide: a black hole of an elusive class known as "intermediate-mass," which betrayed its existence by tearing apart a wayward star that passed too close.
Weighing in at about 50,000 times the mass of our Sun, the black hole is smaller than the supermassive black holes (at millions or billions of solar masses) that lie at the cores of large galaxies, but larger than stellar-mass black holes formed by the collapse of a massive star.
«Read the rest of this article»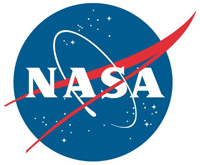 Huntsville, AL – The biggest explosion seen in the universe has been found. This record-breaking, gargantuan eruption came from a black hole in a distant galaxy cluster hundreds of millions of light years away.
"In some ways, this blast is similar to how the eruption of Mt. St. Helens in 1980 ripped off the top of the mountain," said Simona Giacintucci of the Naval Research Laboratory in Washington, D.C., and lead author of the study. "A key difference is that you could fit fifteen Milky Way galaxies in a row into the crater this eruption punched into the cluster's hot gas."
«Read the rest of this article»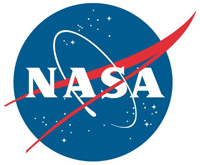 Huntsville, AL – A double star system has been flipping between two alter egos, according to observations with NASA's Chandra X-ray Observatory and the National Science Foundation's Karl F. Jansky Very Large Array (VLA).
Using nearly a decade and a half worth of Chandra data, researchers noticed that a stellar duo behaved like one type of object before switching its identity, and then returning to its original state after a few years. This is a rare example of a star system changing its behavior in this way.
«Read the rest of this article»