Topic: NASA's InSight Mars Lander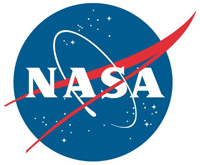 Pasadena, CA – The team behind NASA's InSight Mars lander has come up with an innovative way to boost the spacecraft's energy at a time when its power levels have been falling. The lander's robotic arm trickled sand near one solar panel, helping the wind to carry off some of the panel's dust. The result was a gain of about 30 watt-hours of energy per sol, or Martian day.
Mars is approaching aphelion, its farthest point from the Sun. That means less sunlight reaches the spacecraft's dust-covered solar panels, reducing their energy output.
«Read the rest of this article»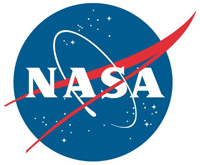 Washington, D.C. – As NASA prepares to send astronauts back to the Moon and on to Mars, the agency's quest to seek answers about our solar system and beyond continues to inform those efforts and generate new discoveries. The agency has extended the missions of two spacecraft, following an external review of their scientific productivity.
The missions – Juno and InSight – have each increased our understanding of our solar system, as well as spurred new sets of diverse questions.
«Read the rest of this article»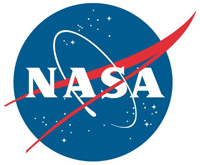 Pasadena, CA – Weather sensors aboard NASA's InSight Mars lander stopped providing data on Sunday, August 16th, 2020, a result of an issue affecting the sensor suite's electronics. Engineers at NASA's Jet Propulsion Laboratory in Southern California are working to understand the cause of the issue.
Called the Auxiliary Payload Sensor Suite (APSS), the sensors collect data on wind speed and direction, air temperature and pressure, and magnetic fields.
«Read the rest of this article»
NASA's Jet Propulsion Laboratory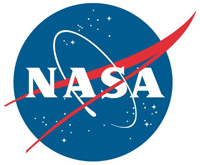 Pasadena, CA – You don't need wheels to explore Mars. After touching down in November, NASA's InSight spacecraft will spread its solar panels, unfold a robotic arm … and stay put.
Unlike the space agency's rovers, InSight is a lander designed to study an entire planet from just one spot.
This sedentary science allows InSight to detect geophysical signals deep below the Martian surface, including marsquakes and heat.
«Read the rest of this article»
NASA's Jet Propulsion Laboratory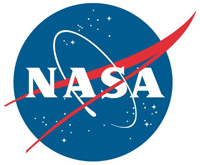 Pasadena, CA – Ambitious climbers, forget Mt. Everest. Dream about Mars.
The Red Planet has some of the tallest mountains in the solar system. They include Olympus Mons, a volcano nearly three times the height of Everest. It borders a region called the Tharsis plateau, where three equally awe-inspiring volcanoes dominate the landscape.
But what geologic processes created these features on the Martian surface? Scientists have long wondered — and may soon know more.
«Read the rest of this article»
NASA's Jet Propulsion Laboratory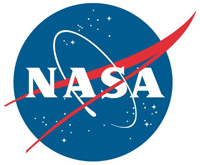 Pasadena, CA – NASA has received radio signals indicating that the first-ever CubeSats headed to deep space are alive and well. The first signal was received at 12:15pm PST (2:15pm CST) today; the second at 1:58pm PST (3:58pm CST). Engineers will now be performing a series of checks before both CubeSats enter their cruise to deep space.
Mars Cube One, or MarCO, is a pair of briefcase-sized spacecraft that launched along with NASA's InSight Mars lander at 4:05am PDT (6:05am CDT) today from Vandenberg Air Force Base in Central California. InSight is a scientific mission that will probe the Red Planet's deep interior for the first time; the name stands for Interior Exploration using Seismic Investigations, Geodesy and Heat Transport.
«Read the rest of this article»
Written by Elyssia Widjaja
NASA's Jet Propulsion Laboratory Newsroom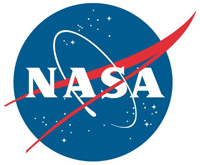 Pasadena, CA – The year 2017 marked several milestones in science, technology and flight projects for NASA's Jet Propulsion Laboratory, Pasadena, California. Voyager 1 returned data from interstellar space as it surpassed 40 years in flight.
NASA's Cassini Spacecraft ended its 13-year tour of Saturn. JPL celebrated the 25th anniversary of the launch of the Earth-orbiting Topex/Poseidon satellite.
As JPL turns 82 in 2018, its missions and activities will continue to inspire. Here is a preview of events planned for JPL (some dates subject to change):
«Read the rest of this article»
Written by DC Agle
NASA's Jet Propulsion Laboratory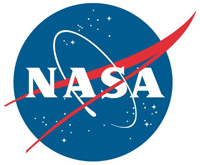 Pasadena, CA – NASA has selected two missions that have the potential to open new windows on one of the earliest eras in the history of our solar system – a time less than 10 million years after the birth of our sun. The missions, known as Lucy and Psyche, were chosen from five finalists and will proceed to mission formulation, with the goal of launching in 2021 and 2023, respectively.
"Lucy will visit a target-rich environment of Jupiter's mysterious Trojan asteroids, while Psyche will study a unique metal asteroid that's never been visited before," said Thomas Zurbuchen, associate administrator for NASA's Science Mission Directorate in Washington. "This is what Discovery Program missions are all about – boldly going to places we've never been to enable groundbreaking science."
«Read the rest of this article»
Written by Felicia Chou
NASA Headquarters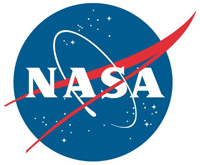 Washington, D.C. – NASA's Juno is now poised to shine a spotlight on the origins and interior structure of the largest planet in our solar system.
As we wait for Juno's first close-up images of Jupiter (to be taken August 27th during the spacecraft's next pass by the planet), NASA continues to explore our solar system to help answer fundamental questions about how we came to be, where we are going and whether we are alone in the universe.
«Read the rest of this article»
Written by Guy Webster
NASA's Jet Propulsion Laboratory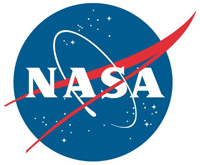 Pasadena, CA – Ten years after launch, NASA's Mars Reconnaissance Orbiter (MRO) has revealed the Red Planet's diversity and activity, returning more data about Mars every week than all six other missions currently active there. And its work is far from over.
The workhorse orbiter now plays a key role in NASA's Journey to Mars planning. Images from the orbiter, revealing details as small as a desk, aid the analysis of potential landing sites for the 2016 InSight lander and Mars 2020 rover. Data from the orbiter will also be used as part of NASA's newly announced process to examine and select candidate sites where humans will first explore the Martian surface in the 2030s.
«Read the rest of this article»