Topic: NASA's Messenger Satellite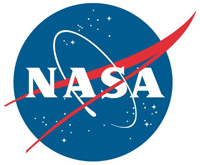 Greenbelt, MD – NASA's LRO and MESSENGER spacecraft data reveals Earth's Moon and Mercury, the closest planet to the Sun, may contain significantly more water ice than previously thought.
The potential ice deposits are found in craters near the poles of both worlds. On the Moon, "We found shallow craters tend to be located in areas where surface ice was previously detected near the south pole of the Moon, and inferred this shallowing is most likely due to the presence of buried thick ice deposits," said lead author Lior Rubanenko of the University of California, Los Angeles.
«Read the rest of this article»
Written by Elizabeth Zubritsky
NASA's Goddard Space Flight Center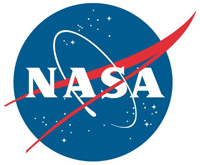 Greenbelt, MD – Like the waistband of a couch potato in midlife, the orbits of planets in our solar system are expanding. It happens because the Sun's gravitational grip gradually weakens as our star ages and loses mass. Now, a team of NASA and MIT scientists has indirectly measured this mass loss and other solar parameters by looking at changes in Mercury's orbit.
The new values improve upon earlier predictions by reducing the amount of uncertainty. That's especially important for the rate of solar mass loss, because it's related to the stability of G, the gravitational constant. Although G is considered a fixed number, whether it's really constant is still a fundamental question in physics.
«Read the rest of this article»
Written by Kathryn DuFresne
NASA's Goddard Space Flight Center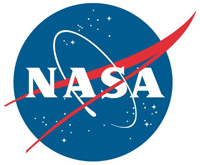 Greenbelt, MD – Mercury, our smallest planetary neighbor, has very little to call an atmosphere, but it does have a strange weather pattern: morning micro-meteor showers.
Recent modeling along with previously published results from NASA's MESSENGER spacecraft — short for Mercury Surface, Space Environment, Geochemistry and Ranging, a mission that observed Mercury from 2011 to 2015 — has shed new light on how certain types of comets influence the lopsided bombardment of Mercury's surface by tiny dust particles called micrometeoroids. This study also gave new insight into how these micrometeoroid showers can shape Mercury's very thin atmosphere, called an exosphere.
«Read the rest of this article»
Written by DC Agle
NASA's Jet Propulsion Laboratory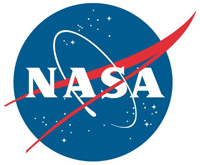 Pasadena, CA – NASA has selected two missions that have the potential to open new windows on one of the earliest eras in the history of our solar system – a time less than 10 million years after the birth of our sun. The missions, known as Lucy and Psyche, were chosen from five finalists and will proceed to mission formulation, with the goal of launching in 2021 and 2023, respectively.
"Lucy will visit a target-rich environment of Jupiter's mysterious Trojan asteroids, while Psyche will study a unique metal asteroid that's never been visited before," said Thomas Zurbuchen, associate administrator for NASA's Science Mission Directorate in Washington. "This is what Discovery Program missions are all about – boldly going to places we've never been to enable groundbreaking science."
«Read the rest of this article»
NASA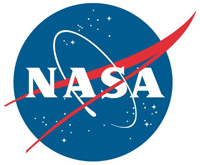 Washington, D.C. – A newly discovered "great valley" in the southern hemisphere of Mercury provides more evidence that the small planet closest to the sun is shrinking.
Scientists used stereo images from NASA's MESSENGER spacecraft to create a high-resolution topo map that revealed the broad valley — more than 620 miles (1,000 kilometers) long — extending into the Rembrandt basin, one of the largest and youngest impact basins on Mercury. About 250 miles (400 kilometers) wide and 2 miles (3 kilometers) deep, Mercury's great valley is smaller than Mars' Valles Marineris, but larger than North America's Grand Canyon and wider and deeper than the Great Rift Valley in East Africa.
«Read the rest of this article»
NASA Headquarters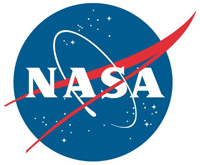 Washington, D.C. – NASA's MESSENGER mission has unveiled the first global digital elevation model (DEM) of Mercury, revealing in stunning detail the topography across the entire innermost planet and paving the way for scientists to fully characterize Mercury's geologic history.
The global topographic model is among three new products from the Planetary Data System (PDS), a NASA-funded organization that archives and distributes all of NASA's planetary mission data to the public.
«Read the rest of this article»
Written by Mark Bailey and Apostolos Christou
Armagh Observatory,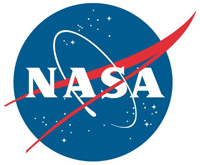 Northern Ireland – The planet Mercury is being pelted regularly by bits of dust from an ancient comet, a new study has concluded. This has a discernible effect in the planet's tenuous atmosphere and may lead to a new paradigm on how these airless bodies maintain their ethereal envelopes.
The findings are to be presented at the annual Meeting of the Division of Planetary Sciences of the American Astronomical Society at National Harbor, Maryland, this week, by Apostolos Christou at the Armagh Observatory in Northern Ireland, Rosemary Killen at NASA's Goddard Space Flight Center in Greenbelt, Maryland, and Matthew Burger of Morgan State University in Baltimore, working at Goddard.
«Read the rest of this article»
Written by Tony Phillips
Science at NASA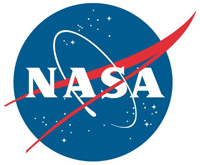 Washington, D.C. – Mission controllers at the Johns Hopkins University Applied Physics Laboratory in Laurel, Maryland, have confirmed that MESSENGER slammed into the surface of Mercury on April 30th at 3:26pm EDT.
It had used the last of its propellant on April 24th and could no longer maintain a stable orbit. Traveling some 8,750 mph, the plummeting spacecraft made an unseen crater on the side of the planet facing away from Earth.
«Read the rest of this article»
Written by Karen C. Fox
NASA's Goddard Space Flight Center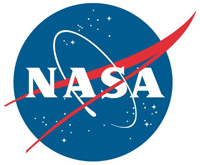 Greenbelt, MD – The solar wind of particles streaming off the sun helps drive flows and swirls in space as complicated as any terrestrial weather pattern. Scientists have now spotted at planet Mercury, for the first time, a classic space weather event called a hot flow anomaly, or HFA, which has previously been spotted at Earth, Venus, Saturn and Mars.
"Planets have a bow shock the same way a supersonic jet does," said Vadim Uritsky at NASA's Goddard Space Flight Center in Greenbelt, Maryland. "These hot flow anomalies are made of very hot solar wind deflected off the bow shock."
«Read the rest of this article»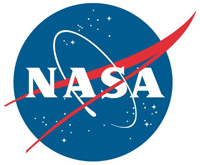 Washington, D.C. – Color and black-and-white images of Earth taken by two NASA interplanetary spacecraft on July 19th show our planet and its moon as bright beacons from millions of miles away in space.
NASA's Cassini spacecraft captured the color images of Earth and the moon from its perch in the Saturn system nearly 900 million miles (1.5 billion kilometers) away. MESSENGER, the first probe to orbit Mercury, took a black-and-white image from a distance of 61 million miles (98 million kilometers) as part of a campaign to search for natural satellites of the planet.
«Read the rest of this article»