Topic: NASA's NEO Observations Program
NASA's Jet Propulsion Laboratory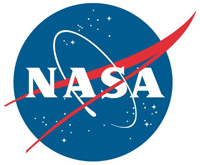 Pasadena, CA – NASA's Center for Near-Earth Object Studies enters Third Decade.
On March 11th, 1998, asteroid astronomers around the world received an ominous message: new observational data on the recently discovered asteroid 1997 XF11 suggested there was a chance that the half-mile-wide (nearly one kilometer) object could hit Earth in 2028.
The message came from the Minor Planet Center, in Cambridge, Massachusetts, the worldwide repository for such observations and initial determination of asteroid orbits. And although it was intended to alert only the very small astronomical community that hunts and tracks asteroids to call for more observations, the news spread quickly.
«Read the rest of this article»
Written by DC Agle
NASA's Jet Propulsion Laboratory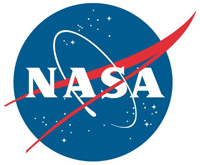 Pasadena, CA – On October 12th EDT (October 11th PDT), a small asteroid designated 2012 TC4 will safely pass by Earth at a distance of approximately 26,000 miles (42,000 kilometers). This is a little over one tenth the distance to the Moon and just above the orbital altitude of communications satellites.
This encounter with TC4 is being used by asteroid trackers around the world to test their ability to operate as a coordinated international asteroid warning network.
2012 TC4 is estimated to be 50 to 100 feet (15 to 30 meters) in size. Orbit prediction experts say the asteroid poses no risk of impact with Earth.
«Read the rest of this article»
Written by DC Agle
NASA's Jet Propulsion Laboratory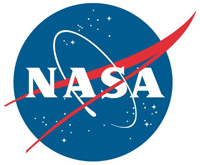 Pasadena, CA – The large space rock that will zip past Earth this Halloween is most likely a dead comet that, fittingly, bears an eerie resemblance to a skull.
Scientists observing asteroid 2015 TB145 with NASA's Infrared Telescope Facility (IRTF) on Mauna Kea, Hawaii, have determined that the celestial object is more than likely a dead comet that has shed its volatiles after numerous passes around the sun.
«Read the rest of this article»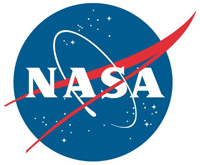 Pasadena, CA – The 10,000th near-Earth object, asteroid 2013 MZ5, was first detected on the night of June 18th, 2013, by the Pan-STARRS-1 telescope, located on the 10,000-foot (convert) summit of the Haleakala crater on Maui.
More than 10,000 asteroids and comets that can pass near Earth have now been discovered.
Managed by the University of Hawaii, the PanSTARRS survey receives NASA funding.
«Read the rest of this article»