Topic: Newt Gingrich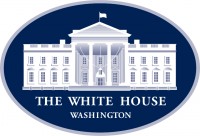 Washington, D.C. – "President Donald Trump's visit to the World Economic Forum in Davos, Switzerland this week was a bigger triumph than anyone could possibly have imagined a year ago," former Speaker of the House Newt Gingrich writes for Fox News.
"The counter-staging of President Trump landing at Davos while the Senate began the trial over his phony impeachment was a Reagan-quality move . . . once again President Trump gave an important, principled speech that was worthy of the leader of the biggest economy and most powerful military in the world."
«Read the rest of this article»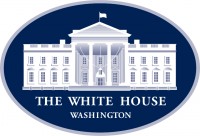 Washington, D.C. – Just last week, in a single day, President Trump signed a historic Japanese trade deal in New York as a White House-led team negotiated a radical reform of the Universal Postal Union in Geneva," White House Director of Trade and Manufacturing Policy Peter Navarro writes for Fox Business.
"Together, these two quintessentially Trump deals will net American farmers, manufacturers and workers billions of dollars and create thousands of jobs." Click here to read more.
«Read the rest of this article»

Nashville, TN – Appearing on the Nashville-based nationally syndicated Steve Gill Show, GOP Presidential candidate Rick Santorum said he was excited about coming into Mitt Romney's home state of Michigan, getting outspent by anywhere from six to twelve to one and still coming out of the battleground state with at least as many delegates as Romney.
"We've been able to do amazing things with limited resources and the other night for the first time you heard Governor Romney go out there and say 'we need more money'," Santorum noted. «Read the rest of this article»

Nashville, TN – Appearing today on the Nashville-based nationally syndicated Steve Gill Show Republican presidential candidate Newt Gingrich defended his plan to promote energy policies that would get the price of gasoline back down to $2.50 a gallon.
"This is not the only issue I talk about," Gingrich noted, "I talk about foreign policy and having no apologies for America; I talk about having a tax code that would let you have a 15% flat tax as an option…and revising the capital gains tax to generate hundreds of billions of dollars in new investment; replacing the environmental protection agency with the environmental solutions agency; protecting Second Amendment rights…. But this [gasoline price] issue is a big issue and if you are a working American or a retired American and live in a state where you have to drive long distances, like here in Tennessee, it is a huge issue." «Read the rest of this article»
For months the national media spotlight has shined upon relatively small states that do not reflect the depth and breadth of America but which have been able to maneuver themselves into political relevance because of "history" and "tradition". Iowa, which showed us they can't even do an accurate count of their own caucus and had to "declare" a winner despite the results from eight precincts having gone "missing" never to be recovered, went first in the GOP nomination process.
Three weeks AFTER the "all important" Iowa Caucuses, which turned out about 120,000 voters – approximately the votes needed to win most congressional races, the Iowa GOP brain trust finally awarded the "win" to Rick Santorum, who they had initially declared the narrow loser to Mitt Romney. I always wondered where the folks that brought us the "hanging chad" debacle in Florida would turn up…apparently they all moved to Iowa. «Read the rest of this article»