Topic: NRA

Nashville, TN – The Tennessee Wildlife Resources Agency (TWRA) is offering a free online option to complete Tennessee Hunter Education. The National Rifle Association (NRA) course can be completed online with no in-person portion required.
The NRA online course found on the TWRA Hunter Education web page at allows Tennessee students (ages 9 and up), who satisfactorily complete this online course to become certified Tennessee Hunter Education graduates.
«Read the rest of this article»
Nashville, TN – Today, February 27th, 2020, Tennessee Governor Bill Lee announced that he is proposing legislation to advance the Second Amendment rights of law-abiding Tennesseans by implementing a Constitutional Carry law.
«Read the rest of this article»
Nashville, TN – Saturday morning, someone walked into a mall in El Paso and started shooting. 20 dead 26 injured. Less than 24 hours later someone walked into a bar in Dayton and started shooting. 9 dead 27 injured.
Virginia Tech. Sandy Hook. Orlando. Las Vegas.
32. 27. 49. 58.
We are beyond crisis.
American children are afraid of school. Not because of bullying, or worrying about a math test. They're afraid of being shot.
«Read the rest of this article»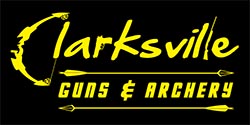 Clarksville, TN – When John McConnell opened Clarksville Guns and Archery, he felt that Clarksville just didn't have the type of store that appealed to him.
"When I went to purchase a gun for my wife, there wasn't a store in the area that catered to the 'new' gun owner, and there was really a lack of customer service," McConnell said. "Not everyone is a gun expert and new customers are who I want to cater to. I want them to become a responsible gun owner."
In 2012, McConnell opened his business with one thing in mind and that was customer service. When you walk into his store on Golf Club Lane, you're greeted by the staff immediately.
«Read the rest of this article»

Clarksville, TN – Senator Mark Green (R-Clarksville) was just endorsed by the NRA for his strong, unwavering pro-2nd Amendment voting record. Green, who was scored an A+ by the NRA, has been instrumental in the fight for constitutional carry within the State of Tennessee.
«Read the rest of this article»

Clarksville, TN – The National Rifle Association's (NRA) gun safety program has taken flight in Clarksville-Montgomery County elementary schools.
Eddie Eagle, NRA's gun safety mascot, made an appearance at Carmel Elementary School.
School Resource Officer Jim Knoll assisted Eddie in teaching a class on gun safety.
«Read the rest of this article»
Sportsmen Have a Leader They Can Trust in Representative John Tidwell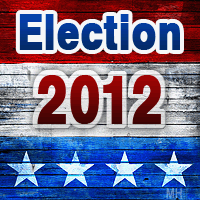 Nashville, TN – In recognition for his years of support for the Second Amendment and the rights of hunters, the National Rifle Association (NRA) has endorsed Tennessee State Representative John Tidwell for re-election.
Trevor Santos, Tennessee State Liaison for the NRA-ILA, said of Representative Tidwell that voters can trust him as a "solid pro-gun/pro-hunting candidate who strongly supports our Second Amendment freedoms and hunting heritage."
«Read the rest of this article»
** National Rifle Association, a Key 2nd Amendment group, endorses Kurita in Write-In campaign
**Gray Sasser says the Dems "decided they were not going to let Lt. Gov. Ron Ramsey and his partisan allies hijack the Democratic Party's primary process."
Senator Rosalind Kurita recently annouced she would run a write-in campaign for the state Senate District 22 seat, launching a campaign from new headquarters at 1817 Madison Street.
Kurita won the primary race with a 19-vote edge over challenger Tim Barnes, who successfully challenged that election result and had the victory overturned by the state Democratic Executive Committee. The state body then ruled that the executive committees of the three counties (Montgomery, Stewart and Houston) that comprised Senate District 22 meet and vote on the two candidates. That vote, 61-4, gave Barnes a Democratic slot on the November ballot.
Gray Sasser, chairman of the Tennessee Democratic Party, in a statement released today, said:
After all the talk of mythical smoke-filled rooms, the time has come to clear the air. As readers of (this newspaper) already know, the Democratic State Executive Committee, after almost eight hours of testimony at an open meeting attended by the public and press, decided that the District 22 state Senate primary election between Sen. Rosalind Kurita and Tim Barnes was "incurably uncertain. «Read the rest of this article»