Topic: Podcast

Clarksville, TN – In 2013, the Austin Peay State University (APSU) Eriksson College of Education became one of the first schools in the country to prepare its students for a new teacher assessment program known as edTPA.
«Read the rest of this article»
NASA's Jet Propulsion Laboratory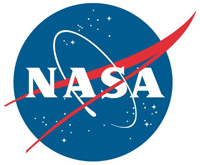 Pasadena, CA – NASA has a new mission to Mars, and it's taking podcast listeners along for the ride.
Launched Monday, October 29th, 2018 the eight-episode series "On a Mission" follows the InSight lander as it travels hundreds of millions of miles and attempts to land on Mars on November 26th.
"On a Mission" will be the first JPL podcast to track a mission during flight, through interviews with the InSight team at NASA's Jet Propulsion Laboratory in Pasadena, California.
«Read the rest of this article»

Clarksville, TN – At first, it sounds like the set-up to a joke—a voice actor, a Restoration-era drama scholar and a sound engineer walk into a bar (or coffee shop, in this case).
But instead of hijinks, these three Austin Peay State University professors discuss a bold collaborative project to connect students from different disciplines and provide an entertaining resource for the community.
«Read the rest of this article»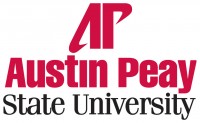 Clarksville, TN – Bitten by a spider while shaking out a towel on one sunny afternoon, Austin Peay State University assistant professor of biology Dr. Amy Thompson did the first logical thing after an encounter with an eight-legged pest – she buried her nose in a book.
"At first, I thought it was a bee sting, but then I noticed the spider scurrying off," Thompson said. "So being an academic, I was like, 'oh gosh, I have to find out more about this spider.'"
«Read the rest of this article»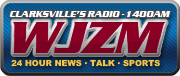 Clarksville, TN – Clarksville Mayor Kim McMillan was interviewed on WJZM 1400am about some of the recent controversies surrounding the recently passed city budget, the charter revision, the new marina, and moving the downtown market.
Appearing on "Clarksville in Review" with host Hank Bonecutter, Mayor McMillan said she was "Proud to have passed a new budget with no new taxes while moving Clarksville forward."
McMillan said she also intended to seek a second term, if her health continues to improve.  Mayor McMillan has MS. «Read the rest of this article»
Washington, D.C. – Using the latest technologies, the Internal Revenue Service offers multiple avenues for you to get tax information. If you have a smartphone, we have an app! If you like to watch videos from your phone or computer, we have dozens of helpful YouTube videos…and, of course, follow us on Twitter.
Check out how the IRS delivers the latest tax information, initiatives, products and services through social media.
http://www.youtube.com/watch?v=xBMr2XQ9aXw «Read the rest of this article»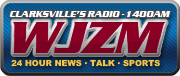 Clarksville, TN – Bill Summers will be the 9:00am guest on WJZM's "Clarksville in Review" Saturday, October 29th. Call in if you have any questions.
If you miss the show you can listen to the podcast at www.wjzm.com.
Nashville, TN – The Beatles changed music forever, and their fans are as loyal today as they were when that "Little band from Liverpool" arrived in the United States.  Now, middle Tennessee Beatles fans can "Come together" and help Habitat for Humanity at the same time.
"The House the Beatles Fans Built" is three events this week in Nashville, that will give Beatles fans a chance to help Habitat for Humanity, and meet some of those closest to the "Fab Four" during their amazing time together.
First, on Monday, October 17th, there will be a book signing at" Two Old Hippies" in the Gulch, Nashville"s new and trendy hot spot from 6:00pm-8:30pm.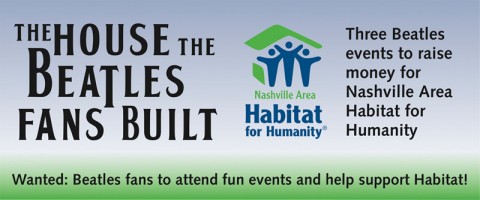 «Read the rest of this article»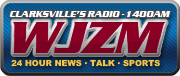 Clarksville, TN – Tune in to 1400am, WJZM as County Mayor Carolyn Bowers will be on Clarksville in Review with Hank Bonecutter Saturday morning at 8:00am. Gabe Segovia will be on the show at 9:00am. They will be discussing the latest topics concerning Clarksville citizens.
If you miss the show, you can listen to the podcast on www.wjzm.com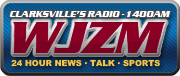 Clarksville, TN –  Tune in to 1400am, WJZM as Mayor Kim McMillan will be on Clarksville in Review with Hank Bonecutter Saturday morning at 9:00am. They will be discussing the latest topics concerning Clarksville citizens. If you miss the show, you can listen to the podcast on www.wjzm.com