Topic: Potatoes

Dublin, Ireland – ResearchAndMarkets.com published a new article on the vegetables industry, "Vegetables Market Grows by 238% as Consumers Anticipate Shortages of Fresh Produce"
«Read the rest of this article»
Written by Linda Herridge
NASA's John F. Kennedy Space Center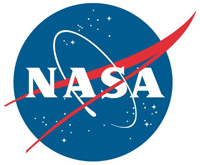 Kennedy Space Center, FL – NASA plant physiologist Ray Wheeler, Ph.D., and fictional astronaut Mark Watney from the movie "The Martian" have something in common — they are both botanists. But that's where the similarities end. While Watney is a movie character who gets stranded on Mars, Wheeler is the lead for Advanced Life Support Research activities in the Exploration Research and Technology Program at Kennedy Space Center, working on real plant research.
"The Martian movie and book conveyed a lot of issues regarding growing food and surviving on a planet far from the Earth," Wheeler said. "It's brought plants back into the equation."
«Read the rest of this article»

Nashville, TN – Tennessee farmers markets are giving customers what they want:  access to as many fresh local products as possible through the cold weather months. Winter farmers markets and online market options are part of the national movement to make local and seasonal eating a viable choice year round.
Winter markets offer a wide variety of fresh produce that grows well in cooler weather, like broccoli, brussels sprouts, kale, carrots and cabbage. Autumn produce that stores well is also still available.
«Read the rest of this article»
When it pays to buy recipe-ready fresh foods and when it doesn't
Yonkers, NY – Precut fresh fruits, veggies, and meats may help get dinner on the table faster, but the markups on these can be huge.
The June 2015 issue of ShopSmart, from Consumer Reports, uncovered how much more shoppers will pay for 12 ready-to-cook items versus their unprepped counterparts including onions and green beans, which pre-cut, cost 370 and 192 percent more respectively. «Read the rest of this article»

Nashville, TN – Green is the first color of spring, and greens are the first crops of the garden season. In Tennessee, spring starts with turnip and collard greens, plus all kinds of lettuces. Spinach, though, is perhaps the modern favorite spring green.
Famously nutritious, it's also tender and sweet to eat from baby stage to full broad leaf. Spinach cooks quickly and can be successfully added to just about any savory dish for added color and nutrition.
«Read the rest of this article»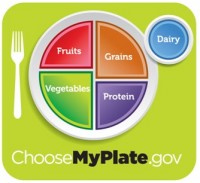 Washington, D.C. – Food is expensive, but preparing your own meals can be healthier and less expensive than eating out.
Get the most for your food budget! There are many ways to save money on the foods that you eat. The three main steps are planning before you shop, purchasing the items at the best price, and preparing meals that stretch your food dollars. «Read the rest of this article»

Nashville, TN – Tennessee has enjoyed a good year for strawberries in most places across the state, despite some cantankerous cold spells. The end of the strawberry crop just a couple of weeks from now signals the beginning of the summer produce season, with wave after wave of favorites lasting until a hard frost closes down harvests for the year.
Local strawberry patches will likely have berries for a few more weeks.
«Read the rest of this article»

Nashville, TN – "Phoning it in" is not necessarily a bad thing, at least when it comes to putting local foods on the table.
"Not everybody can be a farmer, but everybody can find farms, farmers markets and pick-your-own patches nearby," says Pamela Bartholomew, agritourism coordinator with the Tennessee Department of Agriculture. "Smart phone scanners make finding fresh, local foods so easy, you can literally phone it in!" «Read the rest of this article»
This week we are celebrating "Dog Days" at the market
The Downtown Market has gone to the dogs this week as we welcome the Humane Society of Clarksville as our features guest. Jon Roniger will be back playing music this week!
Feel free to bring your furry friends, but remember to leash them! Also, please clean up any accidents that may occur while at the market. Visit the Humane Society at: www.clarksvillehumanesociety.com.
Come register to win a Nissan Cube! Sponsored by Planters Bank of Clarksville. «Read the rest of this article»