Topic: Pottery Room
September is National Hunger Action Month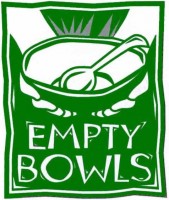 Clarksville, TN – In America we tend to think of hunger as a minimal problem. But, it is estimated one in six Americans – and one in five children in the U.S. – are dealing with a very real hunger problem. Nearly 15 percent of Americans live in food insecure households, where a lack of money and/or resources means there isn't consistent access to quality food and nutrition.
September is National Hunger Action Month; nationwide people are asked to take action to fight hunger in their communities. Hunger Action Month offers an opportunity to share your time, talent and resources to impact your local food pantries and soup kitchens to help feed Clarksville-Montgomery County Residents who struggle every day.
«Read the rest of this article»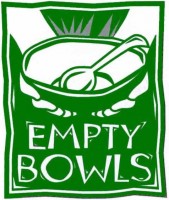 Clarksville, TN – The Inclement weather has created lots of challenges for everyone- The Empty Bowl Committee is concerned that some of the folks who have purchased Empty Bowl Tickets for the February 24th event may not be able to attend to weather issues.
We don't anyone to miss the opportunity to receive your handmade bowl. Each bowl is significant, an important symbol reminding us of our community's generosity of spirit- giving hope to those who are hungry.
«Read the rest of this article»
Clarksville, TN – The Pillars of Hope is a commemorative piece of public art to honor and remember those who serve. The project began in 2012, a collaborative project of Volunteer Clarksville and Hand on Nashville with support from the Corporation for National and Community Service, and part of the September 11th National Day of Service and Remembrance initiative.
The effort was first established to inspire the tradition of engaging in charitable service on 9/11 as an annual and forward-looking tribute to the 9/11 victims, survivors, and those who rose up in service in response to the attacks.
"The Pillars of Hope" memorial art project is meant to help people of all ages express their reactions to the September 11th event and to celebrate the spirit of service and unity. «Read the rest of this article»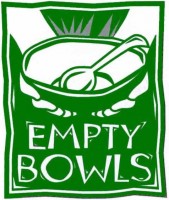 Start a new tradition in 2010—Get involved and paint a bowl to donate to Empty Bowls Clarksville on Thursday January 28th, 2010 from 5:00- 8:00p.m.. Each bowl painted will help feed our hungry neighbors and raise hunger awareness. The cost is $25.00, which includes everything you need to paint a bowl and you will enjoy light refreshments, plus you will receive a ticket to attend the Empty Bowls Soup Dinner on February 23, 2010.
All bowls painted will be available at the 2nd Annual Empty Bowls Clarksville Dinner where participants will be able to choose a hand-made bowl from hundreds that have been donated, and enjoy dinner that includes a variety home-made soups, bread, beverages and desserts. All proceeds will go to Loaves and Fishes, Urban Ministries Grace Assistance Food Bank and FUEL.
«Read the rest of this article»