Topic: Preston Rouse

Clarksville, TN – Twelve Austin Peay State University athletics alumni and student-athletes were scheduled to participate in Summer Commencement ceremonies, August 9th, at the Dunn Center.
«Read the rest of this article»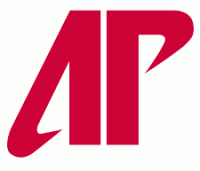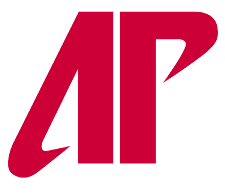 Brentwood, TN — Austin Peay State University saw 92 student-athletes recognized by the Ohio Valley Conference as part of its annual academic achievement awards, July 25th.
The OVC annually recognizes those student-athletes who excel in the classroom. The league's Medal of Honor recognizes those student-athletes with the highest cumulative grade-point average in their conference-sponsored sport.
«Read the rest of this article»
APSU Sports: Austin Peay Football

Richmond, KY – Austin Peay will jump back on the road this weekend seeking that elusive first victory when the Govs battle Eastern Kentucky, 2:00pm, Saturday, in Ohio Valley Conference play at Roy Kidd Stadium.
«Read the rest of this article»
Murray State vs. Austin Peay
October 6th, 2012 • 6:00pm
Clarksville, TN • Governors Stadium (10,000)

Clarksville, TN – Picked third in the preseason Ohio Valley Conference race, Murray State got off to a slow start, winning just one game in its first four contests, including a heartbreaking overtime loss to Eastern Illinois.
The Racers took out their early-season frustrations on Tennessee Tech last Saturday, scoring 49 first-half points en route to a 70-35 drubbing of defending league champ Tennessee Tech.
«Read the rest of this article»
Austin Peay vs. Eastern Illinois
September 29th, 2012 • 1:30pm
Charleston, IL • O'Brien Field (10,000)


Charleston, IL – After the past 25 years with legendary Bob Spoo leading the program, a new face is in charge of the Eastern Illinois program that will face Austin Peay, 1:30pm, Saturday. Not only is Dino Babers the new coach but he also has brought along a different offensive style.
Historically, Eastern Illinois has had superb quarterbacks, like former Walter Payton Award recipient and current Dallas Cowboys quarterback Tony Romo. But Babers brought an offense with him from Baylor that is reminiscent of the one run by 2011 Heisman Trophy recipient Robert Griffin III.
«Read the rest of this article»
Austin Peay vs. UT Martin
Sept. 22nd, 2012 • 6:00pm • Clarksville, TN • Governors Stadium (10,000)

Clarksville, TN – After a trio of difficult road games to open the season, Austin Peay finally will play its first home contest when UT Martin comes to town, 6:00pm, Saturday, in Governors Stadium.
The 0-3 Govs are in desperate need of a victory. APSU is coming off a 34-14 loss at Tennessee State where the Govs held a lead at halftime. In fact, the Govs were outscored 20-0 in the final half of their first Ohio Valley Conference game.
«Read the rest of this article»
Austin Peay vs. Tennessee State
September 15th, 2012 • 1:00pm • Nashville, TN • Hale Stadium (15,000)

Clarksville, TN – Death, taxes, political flip flops are sure things….so is a close football contest between Austin Peay State University and Tennessee State University, at least since the Governors rejoined the Ohio Valley Conference in  2007.
APSU and TSU have played five times since the Governors returned to the Ohio Vally Conference. No game has been decided by more than three points, including last year's 37-34 Govs win. APSU has outscored TSU 153-148 in those five games, with the Govs having won the last three meetings.
«Read the rest of this article»
Austin Peay vs. Virginia Tech
September 8th, 2012 • 12:30pm CT
Blacksburg, VA • Lane Stadium/Worshem Field (65,632)

Blacksburg, VA – In the last three years Austin Peay has played Big 10 (Wisconsin) and Big East (Cincinnati) programs for the first time in University history. This weekend the Governors will play an Atlantic Coast Conference school for the first time when they travel to Blacksburg, VA, to face Virginia Tech.
Kickoff will occur 12:34pm, CDT from Lane Stadium, considered one of most difficult places in the country to play for visiting teams. For a second straight week, APSU will have a game broadcast by ESPN3. John Sadak and John Gregory will have the call while Rontina McCann will serve as sidelines reporter.
«Read the rest of this article»
Austin Peay Governors vs. Western Kentucky
September 1st, 2012 • 6:00pm CDT
Bowling Green, Ky. • Houchens Industries-Smith Stadium (22,113)

Bowling Green, KY – A pair of former rivals will open the 2012 season, 6:00pm, Saturday, when Austin Peay travels to Bowling Green, KY, to play Western Kentucky.
Western Kentucky was a charter member of the Ohio Valley Conference from 1948-81 before becoming a football independent. They rejoined the OVC briefly as an associate member before moving to the Gateway Football Conference-that run included the 2002 I-AA National Championship.
«Read the rest of this article»
October 29th, 2011 • 4:00pm CDT • 2011 Homecoming
Clarksville, TN • Governors Stadium (10,000)

Clarksville, TN – This will be Austin Peay's 67th homecoming–"Jurassic Peay" the theme–with the Govs owning a 28-37-1 record in those events. After winning homecoming games in both 2007 and 2008, the Govs have lost the last two homecomings, including a 34-21 defeat to Tennessee Tech a year ago. APSU has won just seven homecoming games in the past 24 years.
This is Austin Peay's third of three homecomings in October. On October 8th, the Govs lost at UT Martin, 61-23. Last week the Govs lost 17-13 at Southeast Missouri. The 17-13 loss to Southeast Missouri was APSU's third straight loss, making it four
straight seasons the Govs have lost at least three straight games.
«Read the rest of this article»