Topic: PSA
Nashville, TN – Tennessee Governor Bill Lee today, Wednesday, November 18th, 2020, announced a new ad as part of the continued "Face It, Masks Fight COVID-19" campaign.
The new ad promotes responsible decision-making by Tennesseans as the state continues to fight the spread of COVID-19 Coronavirus and is airing across the state on broadcast, cable, radio, outdoor and digital media.
«Read the rest of this article»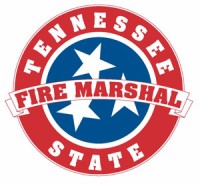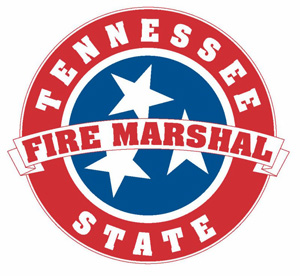 Nashville, TN – If you woke up to a fire in your home, how much time do you think you would have to get to safety? According to the National Fire Protection Association (NFPA), one-third of American households estimated that it would take at least six minutes before a fire in their home would become life-threatening. Unfortunately, the time available is often much less.
"Fire is unpredictable and moves faster than most people realize," State Fire Marshal Julie Mix McPeak says. "Having a tried and true escape plan with two ways out is essential for ensuring your family's safety in the event of a fire."
«Read the rest of this article»
American Stroke Association and Ad Council launch new national PSA campaign to help bystanders recognize and respond to warning signs of stroke F.A.S.T.
Nashville, TN – The American Heart Association/American Stroke Association and Ad Council have unveiled a new, national multimedia public service advertisement (PSA) campaign to help people recognize and respond to stroke F.A.S.T.
Every 40 seconds a stroke occurs in the United States, according to the American Heart Association/American Stroke Association. Stroke is the No. 4 killer of all Americans and the No. 1 preventable cause of disability.
«Read the rest of this article»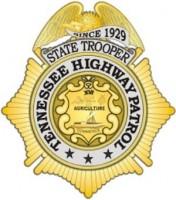 Nashville, TN – The Tennessee Highway Patrol would like to remind motorists to take extra traffic safety precautions as students return to school around the state. State Troopers will target traffic violators, specifically those who speed in school zones and pass stopped school buses, as well as raise awareness on school safety in Tennessee.
"Every motorist should exercise extreme caution and safely share the road with school buses, pedestrians and bicyclists, especially around the school zones. Our goal is to protect children traveling to and from school and prosecute motorists who disregard the law. We are asking everyone to do their part in making this a safe school year," Department of Safety and Homeland Security Commissioner Bill Gibbons said.
«Read the rest of this article»
A guest column Kathleen Sebelius, Secretary of Health and Human Services
Washington, DC – October is National Breast Cancer Awareness Month – a time to remember those who have lost their lives to breast cancer and those who are battling it now, and to celebrate with those who have survived. It is also a time to reaffirm our commitment to fighting breast cancer and to remind ourselves of the importance of prevention and early detection.
Breast cancer remains one of the most frequently diagnosed cancers among American women and despite remarkable advances in treatment and prevention, it remains the second leading cause of cancer death.
«Read the rest of this article»
Environment and Conservation Kicks Off Education Efforts
NASHVILLE – Governor Phil Bredesen has proclaimed January "Radon Action Month" to help educate Tennesseans about the dangers of radon exposure and encourage actions to identify and to address radon problems in the home.
In conjunction with the Governor's announcement, the Department of Environment and Conservation has joined forces with the American Lung Association, the Environmental Protection Agency, the Tennessee Department of Health, and various local and county health departments with an outreach program to raise awareness about this health risk and the importance of testing.
"Tennesseans can check for the presence of radon in the home with a simple test," said Bredesen.  "I encourage each household to take this important step to protect the health of loved ones from the dangers of exposure to radon."

«Read the rest of this article»