Topic: Red Dwarf Star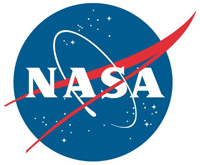 Pasadena, CA – For more than a decade, astronomers have searched for planets orbiting AU Microscopii, a nearby star still surrounded by a disk of debris left over from its formation. Now scientists using data from NASA's Transiting Exoplanet Survey Satellite (TESS) and NASA's retired Spitzer Space Telescope report the discovery of a planet about as large as Neptune that circles the young star in just over a week.
The system, known as AU Mic for short, provides a one-of-kind laboratory for studying how planets and their atmospheres form, evolve and interact with their stars.
«Read the rest of this article»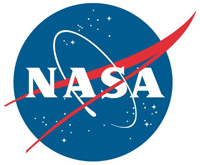 Washington, D.C. – A team of transatlantic scientists, using reanalyzed data from NASA's Kepler space telescope, has discovered an Earth-size exoplanet orbiting in its star's habitable zone, the area around a star where a rocky planet could support liquid water.
Scientists discovered this planet, called Kepler-1649c, when looking through old observations from Kepler, which the agency retired in 2018. While previous searches with a computer algorithm misidentified it, researchers reviewing Kepler data took a second look at the signature and recognized it as a planet.
«Read the rest of this article»
NASA Headquarters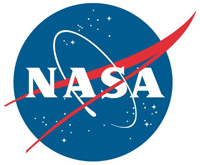 Washington, D.C. – The word "HAZMAT" describes substances that pose a risk to the environment, or even to life itself. Imagine the term being applied to entire planets, where violent flares from the host star may make worlds uninhabitable by affecting their atmospheres. NASA's Hubble Space Telescope is observing such stars through a large program called HAZMAT — Habitable Zones and M dwarf Activity across Time.
"M dwarf" is the astronomical term for a red dwarf star — the smallest, most abundant and longest-lived type of star in our galaxy. The HAZMAT program is an ultraviolet survey of red dwarfs at three different ages: young, intermediate, and old.
«Read the rest of this article»
Written by Elizabeth Zubritsky
NASA's Goddard Space Flight Center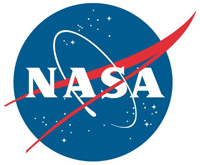 Greenbelt, MD – How long might a rocky, Mars-like planet be habitable if it were orbiting a red dwarf star? It's a complex question but one that NASA's Mars Atmosphere and Volatile Evolution mission can help answer.
"The MAVEN mission tells us that Mars lost substantial amounts of its atmosphere over time, changing the planet's habitability," said David Brain, a MAVEN co-investigator and a professor at the Laboratory for Atmospheric and Space Physics at the University of Colorado Boulder. "We can use Mars, a planet that we know a lot about, as a laboratory for studying rocky planets outside our solar system, which we don't know much about yet."
«Read the rest of this article»
Written by Elizabeth Landau
NASA's Jet Propulsion Laboratory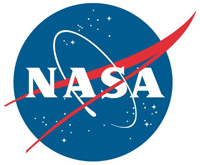 Pasadena, CA – A bumper crop of Earth-size planets huddled around an ultra-cool, red dwarf star could be little more than chunks of rock blasted by radiation, or cloud-covered worlds as broiling hot as Venus.
Or they could harbor exotic lifeforms, thriving under skies of ruddy twilight.
Scientists are pondering the possibilities after this week's announcement: the discovery of seven worlds orbiting a small, cool star some 40 light-years away, all of them in the ballpark of our home planet in terms of their heft (mass) and size (diameter). Three of the planets reside in the "habitable zone" around their star, TRAPPIST-1, where calculations suggest that conditions might be right for liquid water to exist on their surfaces—though follow-up observations are needed to be sure.
«Read the rest of this article»
Written by Felicia Chou
NASA Headquarters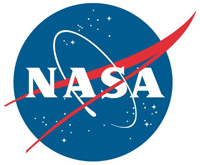 Washington, D.C. – Two's company, but three might not always be a crowd — at least in space.
Astronomers using NASA's Hubble Space Telescope, and a trick of nature, have confirmed the existence of a planet orbiting two stars in the system OGLE-2007-BLG-349, located 8,000 light-years away towards the center of our galaxy.
The planet orbits roughly 300 million miles from the stellar duo, about the distance from the asteroid belt to our sun. It completes an orbit around both stars roughly every seven years. The two red dwarf stars are a mere 7 million miles apart, or 14 times the diameter of the moon's orbit around Earth.
«Read the rest of this article»
NASA Headquarters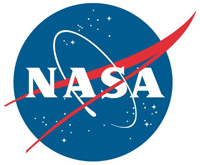 Washington, D.C. – It takes a little imagination to wish some favorite fictional universes into existence. But, for legions of "Star Trek" fans, they don't have to wish: one star system really exists in our Milky Way galaxy.
In Star Trek lore, Vulcan is the home of logic, learning and the deeply beloved first officer Mr. Spock. While Vulcan is fictional, the star system it belongs to–40 Eridani–is very real. It's located only 16.5 light-years away from Earth and its primary star can be spotted with the naked eye.
«Read the rest of this article»
Science at NASA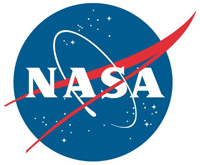 Washington, D.C. – They say you can't judge a book by its cover. But what about planets?
Take Neptune for example. For many years, especially since 1989 when Voyager 2 flew past Neptune and measured its gravity field, astronomers have known that the blue giant harbors a secret world inside. Hidden deep below the azure cloud tops lies a rocky core not much larger than Earth. Uranus has one, too! These "worlds within worlds" could have exotic properties including scorching hot oceans and diamond rain.
If only researchers could peel back the clouds for a closer look….
«Read the rest of this article»
Written by Francis Reddy
NASA's Goddard Space Flight Center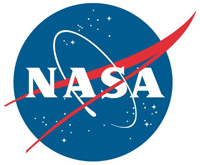 Greenbelt, Maryland – On April 23rd, NASA's Swift satellite detected the strongest, hottest, and longest-lasting sequence of stellar flares ever seen from a nearby red dwarf star. The initial blast from this record-setting series of explosions was as much as 10,000 times more powerful than the largest solar flare ever recorded.
"We used to think major flaring episodes from red dwarfs lasted no more than a day, but Swift detected at least seven powerful eruptions over a period of about two weeks," said Stephen Drake, an astrophysicist at NASA's Goddard Space Flight Center in Greenbelt, Maryland, who gave a presentation on the "superflare" at the August meeting of the American Astronomical Society's High Energy Astrophysics Division. "This was a very complex event."
«Read the rest of this article»
Written by Whitney Clavin
NASA's Jet Propulsion Laboratory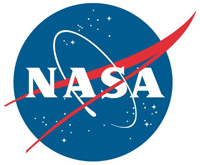 Pasadena, CA – Imagine living on a planet with seasons so erratic you would hardly know whether to wear Bermuda shorts or a heavy overcoat. That is the situation on a weird, wobbly world found by NASA's planet-hunting Kepler space telescope.
The planet, designated Kepler-413b, precesses, or wobbles, wildly on its spin axis, much like a child's top. The tilt of the planet's spin axis can vary by as much as 30 degrees over 11 years, leading to rapid and erratic changes in seasons.
In contrast, Earth's rotational precession is 23.5 degrees over 26,000 years. Researchers are amazed that this far-off planet is precessing on a human timescale.
«Read the rest of this article»