Topic: Religion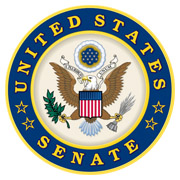 Washington, D.C. – After over a year of delay tactics from the House Democrats, this week the Senate was finally able to pass the United States–Mexico–Canada Agreement, which updates a trade deal that pre-dates the existence of mobile phones and will benefit Tennessee farmers, manufacturers and small business owners.
Tennessee already exports over $13.7 billion a year in goods and services to Canada and Mexico, and the USMCA will make it easier for Americans to do business with our neighbors.
«Read the rest of this article»
Clarksville, TN – In the summer of 2010 I became the Lead Pastor of a church that was struggling to stay alive. The church had been beaten down by rocks of "drama", weeds of bad theology, and was full of the type of toxicity that would render most soil unfit for planting.
That church was Xtreme Christian Fellowship a.k.a Xtreme Ministries. Over the last 27 months God by His Spirit has used His people to remove the rocks, pull up the weeds, and prepare the soil. This type of work is not taught in seminary and one cannot find a book at the latest conference that reveals the "shortcuts" to cleaning up the mess that was Xtreme. «Read the rest of this article»
Let me set the stage a bit… It's just after 6:00am on Wednesday morning, the day after the election, and I'm driving down to Cleveland TN to work on another LASATERS® store with our franchisee. There are more than a few things on my mind (businesses, election results, future, travel schedule, etc.). My mind is going non-stop and my heart is still pumping abnormally fast as I recount the election results of the previous night. I figure, "I've got 3.5 hours to drive – I'll figure it all out on the way, or, at least get a handle on planning, projections, future business plans (now that capitalism is under full attack) and how to manage 3 businesses successfully with a government that is obviously more for themselves than the people."
Just my thoughts. Not exactly a great way to start my day. «Read the rest of this article»
The 99th  Meeting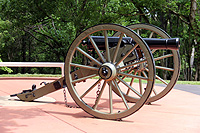 Clarksville, TN – The next meeting of the Clarksville (TN) Civil War Roundtable will be on Wednesday, June 20th at the Bone & Joint Center, 980 Professional Park Drive, right across the street from Gateway Hospital.  This is just off Dunlop Lane and Holiday Drive and only a few minutes east of Governor's Square mall.  The meeting begins at 7:00pm and is always open to the public.  Members please bring a friend or two – new recruits are always welcomed.
The meetings topic is "Onward Southern Soldiers: Religion In The Army of Tennessee" «Read the rest of this article»
Clarksville, TN – Boston Bruins goalie Tim Thomas is certainly a proud American and as one is well within his right to follow his heart and his Constitutional right to voice his opinion as we are guaranteed by the First Amendment: Congress shall make no law respecting an establishment of religion, or prohibiting the free exercise thereof; or abridging the freedom of speech, or of the press; or the right of the people peaceably to assemble, and to petition the Government for a redress of grievances. «Read the rest of this article»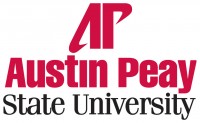 Clarksville, TN – A few days before the start of the 2011-12 school year, 30 high school students recently selected for the Youth Leadership Clarksville Class of 2012 spent the first part of their day getting to know each other – a crucial step before the afternoon's activities.
One of the class members was tossed a ball. The student had to say his first name and toss the ball to someone else, who then had to repeat the previous names and add his at the end.
It's a game designed to teach and build memory tools, said Dr. Robyn Hulsart, associate professor of professional studies at Austin Peay State University who led the exercise.
«Read the rest of this article»
Church-State watchdog group criticizes religious right lawyers for luring congregations into intentional violation of federal tax law
Americans United for Separation of Church and State today filed complaints with the Internal Revenue Service about six churches whose pastors endorsed candidates from the pulpit during a mass defiance of federal tax law last Sunday.
The Alliance Defense Fund (ADF), a Religious Right legal group in Scottsdale, Ariz., urged pastors to defy federal tax law by endorsing or opposing candidates during a so-called "Pulpit Freedom Sunday" Sept. 28. Under the IRS Code, churches and other 501(c)(3) tax-exempt groups may not intervene in elections.
"These pastors flagrantly violated the law and now must deal with the consequences. This is one of the most appalling Religious Right gambits I've ever seen. Church leaders are supposed to tend to Americans' spiritual needs, not behave like partisan political hacks. I urge the IRS to act swiftly in these cases." ~~ Rev. Barry W. Lynn, executive director of Americans United.
Lynn also scored the ministers who took part in the ADF gambit. «Read the rest of this article»
Americans United for Separation of Church and State, a Church-State watchdog group, condemns religious right plan to politicize pulpits today.
Houses of worship that flagrantly violated federal tax law by taking part in a Religious Right-led effort to politicize America's pulpits today will be promptly reported to the Internal Revenue Service, says Americans United for Separation of Church and State.
The Alliance Defense Fund (ADF), a Religious Right legal group based in Arizona, is urging pastors to endorse or oppose candidates from the pulpit on Sept. 28, even though IRS regulations forbid tax-exempt groups from intervening in political campaigns. Reportedly, about 30 churches will participate.
"Taking part in this reckless stunt is a one-way ticket to loss of tax exemption," said the Rev. Barry W. Lynn, executive director of Americans United. "We'll be watching, and pastors who violate the law can expect their churches to be reported to the IRS the first thing Monday morning."
Since 1996, Americans United has sponsored Project Fair Play, an effort designed to educate religious leaders about the requirements of federal tax law. AU has filed complaints to the IRS about 85 houses of worship and religious non-profits. One church lost its tax exemption, some have been audited and others have received IRS warnings. Lynn noted that tax exemption is a privilege and it comes with certain limitations. «Read the rest of this article»
Why do Americans stand for Southerners idolizing the Confederacy, despite the evils of slavery and treason at its heart?

By The Rebbe with a Cause, Rabbi Shmuley Boteach
This week, I took my family to Virginia in pursuit of one of my favorite summertime activities, visiting Civil War battlefields. We traveled to the four great battlefields around Fredericksburg, where more than 100,000 soldiers died in the course of the war. I also fulfilled my lifelong dream of visiting Appomattox Courthouse where on April 9, 1865, Lee famously surrendered to Grant, in effect ending the war.
What consistently baffles me in making these visits is the romanticization of the Confederacy that continues 140 years after the war's end. Wherever you go in the South, Robert E. Lee, Jefferson Davis, J.E.B. Stuart, James Longstreet, and the other Confederate leaders are venerated as heroes. In the course of my travels, I have driven on Robert E. Lee Drive and Jefferson Davis Highway. I've seen myriad monuments to Stonewall Jackson, and I've seen the Confederate flag flying from cars and homes.
As an American who loves his country, I am appalled by the persistence of Confederate hero worship in the South 140 years after the Civil War's end. After all, the South fought for a truly evil cause. While there were other factors that led to the Civil War, no serious, objective historian would deny that the principal cause of the war was the institution of slavery, and that the South fought to preserve its "peculiar institution." «Read the rest of this article»
This year is already marked by financial anxiety in Clarksville, in the United States, and around the world.Global markets are clearly declining in value. As we shop and check out, the total price distresses us; as we fill up with gas (even though that cost is dropping a bit, for now) we are shocked at the cost. As we paid for our gas purchase with our Sam's Club credit card the price was twice what it was at this time last year.
We are befuddled and and disciplining ourselves on expenditures. We diligently search for ways to reduce our travel. My daughter in Reno is resolved to not use her car one day a week. As we evaluate our financial flight we have a discoerted feeling that this financial problem is not short term, it will not be over in a few months. Our financial nosedive and free fall won't be over for a year or two. Maybe. «Read the rest of this article»