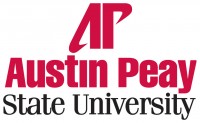 Clarksville, TN – A few days before the start of the 2011-12 school year, 30 high school students recently selected for the Youth Leadership Clarksville Class of 2012 spent the first part of their day getting to know each other – a crucial step before the afternoon's activities.
One of the class members was tossed a ball. The student had to say his first name and toss the ball to someone else, who then had to repeat the previous names and add his at the end.
It's a game designed to teach and build memory tools, said Dr. Robyn Hulsart, associate professor of professional studies at Austin Peay State University who led the exercise.
"One thing you need to remember is to know the person standing in front of you," Hulsart said.
The session, as well as many others held throughout the day on Aug. 2, was part of an opening retreat for the new Youth Leadership Clarksville class. The retreat was held at Austin Peay State University, where President Tim Hall welcomed the group in the Honors Commons building.
Carole Dorris, executive director of the Leadership Clarksville program who oversees the youth class, said the students will meet monthly throughout the school year to study major topics of Clarksville-Montgomery County. Those include Fort Campbell, health, business and industry, law and crime, religion and social diversity, and government and media.
In addition, this year's program is the first for students from West Creek High School, the school system's newest high school, to participate in Youth Leadership Clarksville, Dorris said.
"We are excited to have West Creek students this year," she said.
During the afternoon sessions, Hulsart's advice of knowing each other's names might have helped the students to communicate effectively in various team-building exercises.
For one exercise, a group of 10 students had to stand on a 3-foot-by-5-foot mat and find a way to reverse the mat from underneath onto the other side, without stepping off the mat. The class was divided into three groups of 10, so each group approached the task differently. In one group, for instance, a couple of the participants piggybacked onto other class members to create more space on the mat.
In another activity, students had to balance a tennis ball on a tin can by using ropes attached to the can. The group then had to walk in concert to the other side of the ballroom in APSU's Morgan University Center.
These and other activities held that afternoon illustrated the importance of communicating as a team.
"You were working as a team with one clear voice, and this is effective," Robert Huffman, a representative with the local Rotary Youth Leadership Award experience, said. He also is a 2010 graduate of Leadership Clarksville.
Other Leadership Clarksville alumni who helped to organize the youth retreat were APSU employees Sheila Bryant, director of affirmative action at APSU; Dixie Dennis, associate provost of grants and sponsored research; and Bill Persinger, executive director of public relations and marketing.
Youth Leadership Clarksville is in its 19th year. Students selected are from Clarksville Academy, Clarksville High School, Kenwood High School, Montgomery Central High School, Northeast High School, Northwest High School, Rossview High School and West Creek High School.