Topic: Law
To Know Whether You Have a Case, You Have to Understand This
Clarksville, TN – When I first started practicing law, my father gave me a lot of advice. He still does, and that makes me very fortunate. Among the pearls of wisdom he shared was this: "Never tell [a prospective client] they don't have a case."
His rationale for this rule, as I recall, was something like this: Even lawsuits with very little merit are often brought by unscrupulous plaintiffs, and their even less scrupulous counsel; but even these dubious claims can result in settlements–sometimes big settlements. This creates the illusion that the plaintiff's claim had merit. «Read the rest of this article»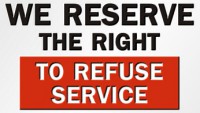 Discrimination ain't what it used to be. That's a good thing! Discrimination, especially discrimination based on race, gender, age, sexual orientation, etc, used to be prevalent and potent. Since 1964, however, the United States has made huge strides in promoting equality under its laws and a more culturally tolerant society. Again, that is a very good thing!
The pendulum of intolerance, however, has begun to swing back toward people who have sincere religious beliefs that certain lifestyles are immoral. It is rapidly becoming a faux pas to pass any kind of moral judgment on any decision anyone makes with respect to how they live their lives, especially in the realm of personal relationships. «Read the rest of this article»
It's Time to Repeal Clarksville's Good Ol' Boys' Liquor Store Permit Law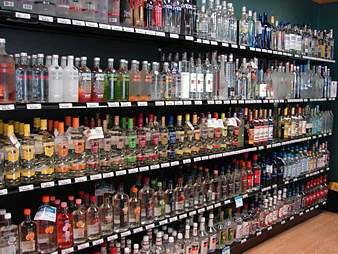 Clarksville, TN – The Tennessean recently reported that certain folks in Clarksville are questioning the merit of having a limit of only a dozen liquor stores that can be allowed to legally operate in Clarksville at any one time.
The out-dated fifty-year-old city ordinance has created an artificial market for "certificates of compliance," not to mention creating in the local liquor market an oligopoly (the market condition that exists when there are few sellers, as a result of which they can greatly influence price and other market factors).
Both the local liquor oligopoly and the market for "certificates of compliance" hurt Clarksville's local economy. «Read the rest of this article»
Clarksville, TN – I'm as patriotic as the next guy, but, let's face it, Americans don't do everything the best way possible all the time.
One thing we have not done particularly well, in my opinion, is establish an efficient default rule for who should pay attorneys' fees in the event of a lawsuit.
In my opinion, this is particularly true with respect to breach of contract cases. «Read the rest of this article»
Clarksville, TN – Before I begin, I should give credit where credit is due. This article is, largely, a condensed summary of a longer, more thorough, and exceptional article I found on entrepreneur.com entitled "How to Hire an Attorney." I printed it and posted it on Scribd.
You can read it on Scribd or on entrepreneur.com. With my primary source material revealed, cited, and linked, if you want the "TL;DR" version, read on.
Every business needs a lawyer and an accountant. With respect to the people out there who are naive enough to think they can DIY their contracts and other legal services, if you cannot afford a lawyer (and an accountant), you cannot afford to do business. «Read the rest of this article»
Clarksville, TN – You have a good business relationship with your business's bank. You have your CPA on speed dial. What about your lawyer? What do you mean you can't afford a lawyer? If you think you can't afford a lawyer before you have a legal problem, wait until you have one! Then you will realize you cannot afford to not have a lawyer.
Many entrepreneurs believe that cutting corners when it comes to legal services, opting for 'DIY' legal forms and internet research, will help them save money. When it comes to the law, however, what you don't know very well could hurt your business. «Read the rest of this article»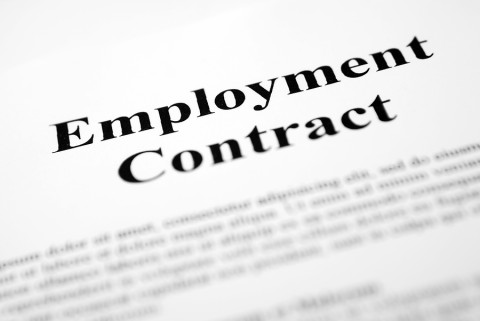 Clarksville, TN – I am always a little shocked at how little many business owners know about employment contracts, especially employers who have several, or even many, employees.
Many business owners simple assume that, because their business is located in an at-will employment state, a contract for employment is either infeasible or otherwise undesirable. Often, nothing could be further from the truth.
If your business is in an at-will employment state, that, in a nutshell, merely means that the default rule is that an employment relationship can be terminated any time for any reason, as long as you're not discriminating against a member of a protected class. «Read the rest of this article»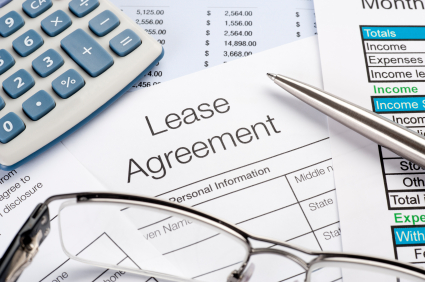 Clarksville, TN – The worst mistake you can make, as a landlord or property manager, is to have a lease that fails to adequately protect your legal interests and provide clear policies for your tenants to follow.
Whether you have no written lease, a poorly written lease, or a lease that is simply out of date – usually these have a number of addenda that have been added over the years to address tenant issues that tend to crop up from time to time – you should understand that as a landlord or property manager, your lease is your first line of defense when it comes to addressing any issue, concern, or problem that may exist or arise between you and a tenant. «Read the rest of this article»
Historic Legislation transforms State Government to recruit, retain and reward employees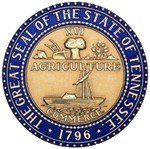 Nashville, TN – Joined by state employees, legislators and members of his Cabinet, Tennessee Governor Bill Haslam today signed the Tennessee Excellence, Accountability and Management (TEAM) Act into law on the Tennessee Tower plaza across from the State Capitol in Nashville.
"State government's role is to provide services that Tennesseans aren't able to get on their own, and I believe it is my job to make sure we're providing them in the most customer-focused, efficient and effective way," Haslam said just before signing the bill into law. "In the next five years, almost 40 percent of state employees will become eligible for retirement, and in facing this challenge, it is our responsibility to build a top notch workforce for the future. «Read the rest of this article»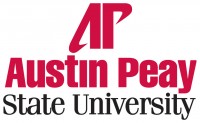 Clarksville, TN – A few days before the start of the 2011-12 school year, 30 high school students recently selected for the Youth Leadership Clarksville Class of 2012 spent the first part of their day getting to know each other – a crucial step before the afternoon's activities.
One of the class members was tossed a ball. The student had to say his first name and toss the ball to someone else, who then had to repeat the previous names and add his at the end.
It's a game designed to teach and build memory tools, said Dr. Robyn Hulsart, associate professor of professional studies at Austin Peay State University who led the exercise.
«Read the rest of this article»