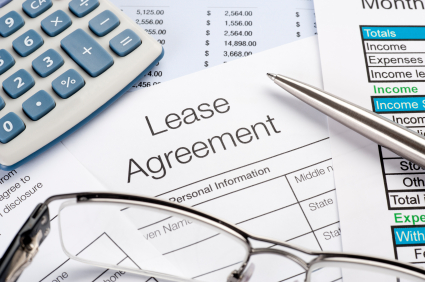 Clarksville, TN – The worst mistake you can make, as a landlord or property manager, is to have a lease that fails to adequately protect your legal interests and provide clear policies for your tenants to follow.
Whether you have no written lease, a poorly written lease, or a lease that is simply out of date – usually these have a number of addenda that have been added over the years to address tenant issues that tend to crop up from time to time – you should understand that as a landlord or property manager, your lease is your first line of defense when it comes to addressing any issue, concern, or problem that may exist or arise between you and a tenant.
Many landlords try to use a do-it-yourself lease, or they may even go the extra mile and actually buy one from a document service like LegalZoom.com or have an attorney draft one. Often landlords or property managers quickly find that issues with tenants arise that were not contemplated in the original lease, creating potentially expensive and time-consuming problems that could be addressed in a well-written lease.
In these situations, a modification to the lease is often required or, at least, desirable, but that means an additional expense, and landlords are nearly always reluctant to spend more money on a lease they rightfully feel they have already paid for once. There are problems with each of these "quick fixes," the most glaring of which is that they are often insufficient to provide the protection the lease exists to provide!
What landlords and property managers need to understand is that a lease, just like their property management business, is a dynamic thing. As such, a lease must adapt to the changing and fluid needs of your property management business. Instead of viewing the purchase or drafting of a lease as a one-time event that may require additional modification, the conscientious landlord or property manager will view the drafting of a lease as just one step in an ongoing process of lease management.
This simple shift in focus is important and necessary if a landlord or property manager is to understand the importance and the proper function of their Lease Agreement in the grand scheme of their property management business. Once a landlord realizes that a lease is something that not only can change, but should change from time to time, they will be more aware of ways their lease can change to minimize their risk and help maximize their profitability.
Executive Legal Professionals can help landlords and property managers – both commercial and residential – with a wide variety of property management legal issues, including lease management; collections & evictions; background checks; tenant vetting; employment contracts for management, leasing, and maintenance staff; and more. The Legal Landlord service packages from Executive Legal Professionals are specifically designed to address the legal needs of landlords and property management companies. Contact ELP today for a no-risk consultation!
NOTICE: The opinions and ideas expressed in this article are solely the opinions of the author, and may not necessarily reflect the views of the website on which they have been published. Nothing in this article should be construed to be "legal advice." No attorney-client relationship results from the consumption of this media material. Please contact an attorney if you need legal counsel.