Topic: Attorney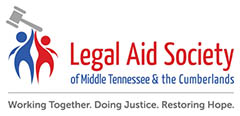 Clarksville, TN – Legal Aid Society of Middle Tennessee and the Cumberlands will be offering a free legal help clinic from 2:00pm-3:15pm Tuesday, December 17th, 2019, at Operation Stand Down Tennessee's Clarksville campus, located at 400 Madison Street, Clarksville, TN 37040.
The clinic is by appointment only; people who want to meet with a lawyer should call 931.896.2184 to make an appointment.
«Read the rest of this article»
Legal Aid Society attorneys will focus research on racial inequality amid school discipline

Nashville, TN – Legal Aid Society of Middle Tennessee and the Cumberlands, in conjunction with the Sargent Shriver National Center on Poverty Law, announced today that three of Legal Aid Society's staff attorneys have been selected to participate in the 2016 Racial Justice Training Institute (RJTI).
RJTI is a national training program that increases the capacity of those advocating for low-income people, allowing them to deploy up-to-date racial justice advocacy skills that address the role racism plays in causing and perpetuating poverty.
«Read the rest of this article»

Clarksville, TN – Jacob Fendley of Clarksville, Tennessee recently received advanced level training on the importance of footwear in DUI Cases from the American Association of Premier DUI Attorneys.
Jacob received training about the significance of a person's footwear and how to fight and win DUI Cases if the investigating officer did not give a person the opportunity to remove their unusual footwear prior to the Walk and Turn and the One Leg Stand Tests.
«Read the rest of this article»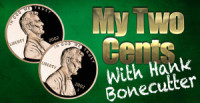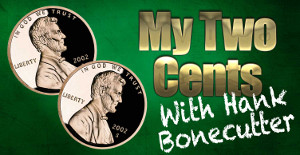 Clarksville, TN –  I was the victim of a random assault two weeks ago.
While walking to dinner in Nashville, I was confronted "face to face" by a homeless man.  He was EXTREMELY drunk.
So,instead of just walking past him, or sidestepping him, I decided to let my ego overload my good judgement.  I told him to "step off" and he punched me in the face.
«Read the rest of this article»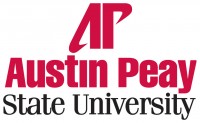 Clarksville, TN – Last fall, the Austin Peay State University College of Business decided to do things a little differently with its income tax class for accounting majors.
Instead of having a faculty member lead the course, the college brought in a tax attorney from the local CPA firm Stone, Rudolph and Henry to teach students about real-world tax filing scenarios.
"One of their tax attorneys taught the class of about 20 students, teaching them what they need to know about tax law, but also how to use the tax software, which is proprietary software," Dr. Susan Cockrell, associate dean of the APSU College of Business, said. "At the end of the semester, they offered internships to eight or nine of those students."
«Read the rest of this article»
It's Time to Repeal Clarksville's Good Ol' Boys' Liquor Store Permit Law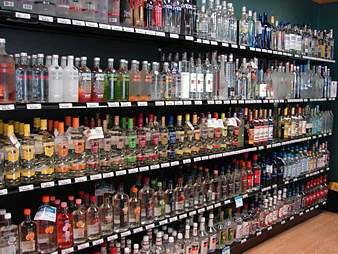 Clarksville, TN – The Tennessean recently reported that certain folks in Clarksville are questioning the merit of having a limit of only a dozen liquor stores that can be allowed to legally operate in Clarksville at any one time.
The out-dated fifty-year-old city ordinance has created an artificial market for "certificates of compliance," not to mention creating in the local liquor market an oligopoly (the market condition that exists when there are few sellers, as a result of which they can greatly influence price and other market factors).
Both the local liquor oligopoly and the market for "certificates of compliance" hurt Clarksville's local economy. «Read the rest of this article»
Clarksville, TN – Before I begin, I should give credit where credit is due. This article is, largely, a condensed summary of a longer, more thorough, and exceptional article I found on entrepreneur.com entitled "How to Hire an Attorney." I printed it and posted it on Scribd.
You can read it on Scribd or on entrepreneur.com. With my primary source material revealed, cited, and linked, if you want the "TL;DR" version, read on.
Every business needs a lawyer and an accountant. With respect to the people out there who are naive enough to think they can DIY their contracts and other legal services, if you cannot afford a lawyer (and an accountant), you cannot afford to do business. «Read the rest of this article»
Clarksville, TN – As a Clarksville native, Fort Campbell has always been a part of local life for me, one I admit I sometimes take for granted. Fort Campbell and Clarksville have formed a symbiotic relationship over the years, though. Without Fort Campbell, Clarksville would be much, much smaller; both economically, and culturally.
One of the great benefits of Fort Campbell's proximity to Clarksville is the ethnic and cultural diversity it infuses into our community. Clarksville is definitely a "New South" city, in part, because people who have grown up in Clarksville in the last few generations have grown up around people from all over the world, brought here by and through their connections to Fort Campbell. «Read the rest of this article»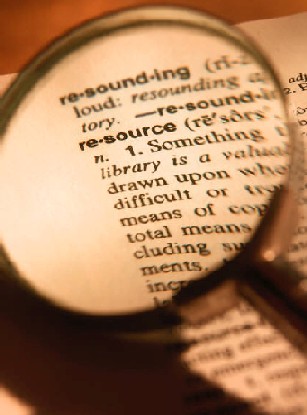 Clarksville, TN – Whether your business is new or has been operating for a while, sometimes you need a helping hand. There are many resources available to you, whether you need business counseling services, a capital infusion (e.g., a small business loan, some venture capital, etc.), help applying for government contracts, or just basic resources to learn about aspects of business ownership or management with which you are unfamiliar.
Unfortunately, you may not know where to turn for reliable information about these resources. Let me help you with that. «Read the rest of this article»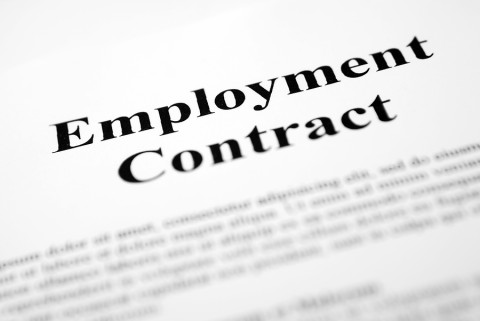 Clarksville, TN – I am always a little shocked at how little many business owners know about employment contracts, especially employers who have several, or even many, employees.
Many business owners simple assume that, because their business is located in an at-will employment state, a contract for employment is either infeasible or otherwise undesirable. Often, nothing could be further from the truth.
If your business is in an at-will employment state, that, in a nutshell, merely means that the default rule is that an employment relationship can be terminated any time for any reason, as long as you're not discriminating against a member of a protected class. «Read the rest of this article»