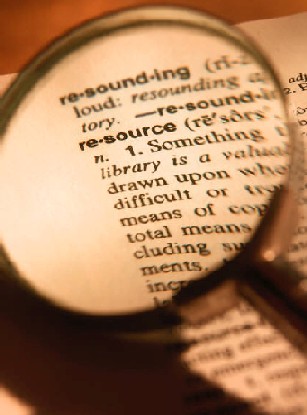 Clarksville, TN – Whether your business is new or has been operating for a while, sometimes you need a helping hand. There are many resources available to you, whether you need business counseling services, a capital infusion (e.g., a small business loan, some venture capital, etc.), help applying for government contracts, or just basic resources to learn about aspects of business ownership or management with which you are unfamiliar.
Unfortunately, you may not know where to turn for reliable information about these resources. Let me help you with that.
The Tennessee District Office of the Small Business Administration has some helpful links you may want to check out, but an even better, more comprehensive resource is the Small Business Resource Guide, published annually. The 2013 Tennessee Small Business Resource Guide is available for free in print and online, in .pdf.
Feel free to share the .pdf link with your friends. I tend to give away printed copies of the Guide to business owners or managers with whom I meet for no-risk consultations with Executive Legal Professionals (www.ExecutiveLP.com); so, if you want one, just let me know.
Karen G. Mills, Administrator with the U.S. Small Business Administration, writes in this year's Resource Guide:
Over the last two decades, small and new businesses have been responsible for creating two out of every three net new jobs in the United States, and the country's 28 million small firms today employ 60 million Americans — that's fully half of the private sector workforce.

At the SBA, and across the administration, we are focused on making sure that entrepreneurs and small business owners have the tools, resources and relationships you need to do what you do best: grow and create jobs.

. . .

I hope this guide helps you take advantage of some of the tools we offer at the SBA. If you want additional information about any of our programs or initiatives, we have a wide range of online tools, including SBA.gov, which provides access to SBA Direct, a tool that connects you to SBA resources in your local area. You can also join the SBA online community and connect with other small business owners.
Another great small business resource is the local area Chamber of Commerce. The Chamber offers several programs to help area businesses grow and network with other local business-people. I personally enjoy the opportunities to network with other business-people at the Chamber's monthly Business After Hours events.
Whether your start-up enterprise is just the seed of an idea or a business plan you've just finished drafting1, if it is just in its earliest beginning stages, in addition to finding other business resources, you owe it to your future self to consult a business attorney.
A lot of people worry about "sticker shock" when they consider talking to an attorney, but often the cold shower experience of speaking to a good business attorney when you are beginning a new business venture will help you avoid taking a bath, later!
Every successful business has a "vision guy," a "money guy," a "legal guy," a "tech guy," and a "marketing guy." Sometimes, one person may (attempt) to fill more than one of these roles. My father and grandfather – both lawyers – were fond of saying, "He who represents himself has a fool for a client!" So, I don't recommend being your own "legal guy." And if you don't want to try to fill those other roles either, I hope you can use the resources I've shared with you to get started networking with the right people who will round out your team and make your business really take off!
1 By the way, if you have not yet drafted a business plan for your business, you really should. A good book to help you get started, if you have never drafted a business plan before, is Business Plan in a Day by Rhonda Abrams.
NOTICE: The opinions and ideas expressed in this article are solely the opinions of the author, and may not necessarily reflect the views of the website on which they have been published. Nothing in this article should be construed to be "legal advice." No attorney-client relationship results from the consumption of this media material. Please contact an attorney if you need legal counsel. The U.S. Small Business Administration has not endorsed, certified, vetted, or otherwise reviewed or approved this article. This article was written by Noel Bagwell for ClarksvilleOnline.com, and is intended only to inform, not persuade, the reader regarding resources available to the general public. The opinions expressed in this article are those of the author, and not of the U.S. Small Business Administration or any other government agency, company, corporation, or individual.