Topic: Renewable Energy
Google to invest $600 million in eighth US data center located in Clarksville Tennessee
Nashville, TN – Tennessee Governor Bill Haslam and Economic and Community Development Commissioner Randy Boyd along with Google officials announced Tuesday that the company has acquired the former Hemlock Semiconductor site in Clarksville, TN which it will work to transform into a data center.
Google plans to invest $600 million in the project – the company's eighth U.S. data center and 15th globally – and create 70 new jobs.
«Read the rest of this article»
Funding includes loan guarantees and grants for solar energy to create jobs, promote energy independence and advance the use of renewable fuels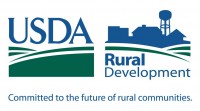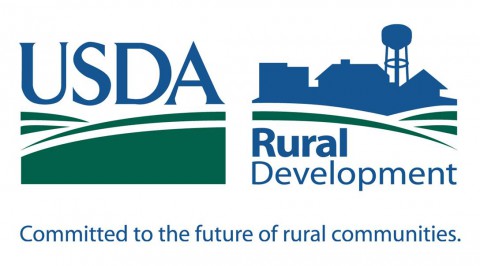 Bunn, NC – Agriculture Secretary Tom Vilsack today announced that USDA is investing in 540 renewable energy and energy efficiency projects nationwide.
"These loan guarantees and grants will have far-reaching impacts nationwide, particularly in the rural communities where these projects are located," Vilsack said. "Investing in renewable energy and energy efficiency will continue the unprecedented increase in home-grown energy sources and American energy independence we've seen in recent years. This is creating jobs, providing new economic opportunities and leading the way to a more secure energy future."
«Read the rest of this article»
Chattanooga, TN – The Tennessee Valley Authority is taking steps that could significantly increase TVA's solar energy capacity in 2014 while ensuring TVA's green power programs remain sustainable and cost effective.
TVA is offering a total of 126 megawatts of renewable capacity in the coming year through a variety of power-purchasing programs for homes, businesses and commercial installations, marking a 7 percent increase over 2013.
TVA will be adding capacity and reducing pricing incentives to reflect lower technology costs for generators and to support lower electric rates for the Tennessee Valley's 9 million residents. «Read the rest of this article»
After the eight years that George Bush spent ignoring the U.S. economy, investment banks and mortgage companies that hold a majority of the nation's home mortgages have either faltered or outright collapsed.
On Monday morning, news spread that 158 year-old investment bank Lehman Brothers was closing shop, following the pain that already hit Main St. when Bush came to office.
John McCain, who Democratic Vice Presidential nominee Joe Biden aptly calls Bush 44, defiantly said the "fundamentals" of the U.S. economy are strong.  Workers in America have known for some time now that something is fundamentally wrong with the way the U.S. economy has been mismanaged and ignored.
Eight years of protecting inflated CEO salaries and record oil company profits without radical reinvestment in renewable energy has resulted in a Republican Party known for ignoring rising gas prices.
A losing record in football never results in a renewed contract for the head coach.
Note: Author Wade Munday is the news communication spokesperson for the Democratic Party.
On April 14, 2008, James Hansen of NASA Goddard Institute and Columbia University Earth Institute wrote the following letter to Governor Jim Gibbons (Nevada) as a "Plea for Leadership" in the battle against global warming, a battle to save Planet Earth. We thought this "plea," this request for stewardship, was worth repeating. For the complete document (including "Fossil Fuel Facts" referenced within) and supportive documentation on this issue, please check out http://www.columbia.edu/~jeh1/mailings/20080414_GovernorGibbons.pdf
I hope that I may communicate with you as a fellow parent and grandparent about a matter that will have great effects upon the lives of our loved ones. I refer to climate change, specifically global warming in response to human-made carbon dioxide (CO2) and other pollutants.
Governor Gibbons, the scientific advances in just the past few years, paradoxically, carry both bad news and good news. We have already passed the threshold of atmospheric CO2 levels that we can allow to exist over the long-term. Mother Nature, as a friend of mine has noted, is wagging her finger at us, saying "Now you have gone too far!" Consequences of ignoring this admonishment would be dire. The Earth is nearing climate "tipping points" with potentially irreversible effects, including extermination of countless species, ice sheet disintegration and sea-level rise, and mass dislocation of populations. «Read the rest of this article»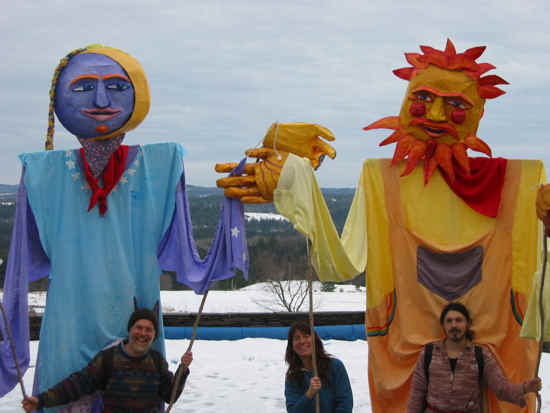 As I move about northern Vermont, with its rustic charm and innovative quirks, I stumbled across the upcoming SolarFest 2007 (July 14-15), an earth-friendly energy and music festival that draws about 4,000 people to the Forget-Me-Not farm in Tinmouth. Powered by the sun and bio-diesel fuel, the entire festival last year generated a walloping single trash bag of waste — EVERYTHING was recycled, composted or otherwise renewed.
Created in 1995, this non-profit has a microscopic bare bones administrative staff and a core of dedicated sponsors and volunteers promoting the best performing artists of the region and most importantly, the building of sustainable, earth friendly communities. «Read the rest of this article»